"The Nokia True Wireless Earbuds are sweat-resistant and come in an uber-sleek charging case, but do not appear to be available online as yet."
Nokia has joined the army of true wireless earbuds making their headway towards India's audio enthusiasts. The Nokia True Wireless Earbuds are now reported to be available in India, as per a report by Nokia Power User. However, the earbuds are said to be available in offline stores at the moment. They are listed on the official Nokia site, but are not available via Nokia India's e-store as well as popular e-commerce hubs. As for the price, buyers can snag the pair at Rs 9,999.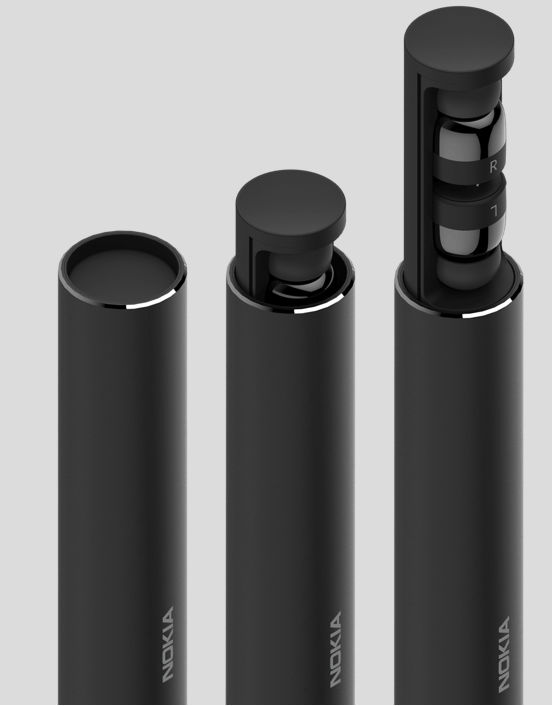 The Nokia True Wireless Earbuds are winners of the iFDesign Award 2019 and are packaged in an uber-sleek charging cylinder with an LED indicator at the top. The charging case offers a sleek casing for the earbuds and can provide four full charges for the earbuds. The cylinder itself houses a USB-C port for charging and offers an innovative push-button spring release system to retract the earbuds.
The earbuds themselves are light and inconspicuous, and weigh only 5 grams. They are based on the Bluetooth 5.0 connectivity standard, which is the norm for all truly wireless earbuds of the present generation. Having the latest Bluetooth modem allows for seamless connectivity and instant pairing with source devices, along with the ability to stream higher resolution audio. They are IPX4 sweat and splash resistant to resist against any incidental damages. The earbuds also offer stereo in-call audio and are rated for 3.5 hours of playback time. With the charging case, the earbuds offer total 14 hours of playback duration.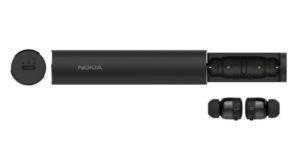 The Nokia True Wireless Earbuds join the ranks of a plethora of Indian and other OEMs in providing Bluetooth 5.0-based fully wireless earbuds under Rs 10,000. They bring possibly the sleekest true wireless design of the lot, bundling it all within a cylinder stub that also houses a sizeable battery for multiple charges.