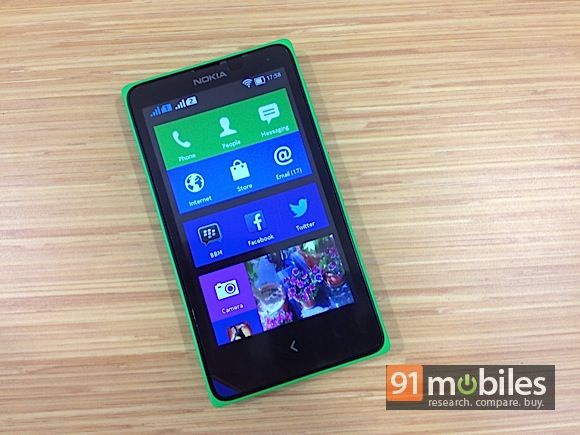 Nokia + Android
= awesome, right? Well, our full review is going to answer that one, but the fact is, the
Nokia X
, the brand's very first device running Android marks a major milestone for the smartphone world. While it remains to be seen how it plays out for Nokia, its would-be parent company Microsoft, the popular mobile platform, and users in general, we're sure your mind is bursting at the seams with questions on the device and what it offers. We'll try and answer some of them here.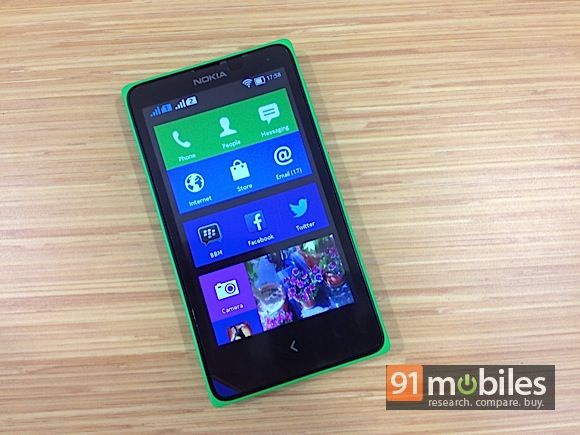 How about a spec lowdown again?
Sure! The Nokia X is a dual-SIM device that sports a 4-inch, 480 x 800 screen. It's powered by a dual-core Snapdragon S4 processor chugging along at 1GHz, and is supported by 512MB of RAM. There's 4GB of internal storage that can be augmented using the provided microSD card slot. The rear shell can be pried open to reveal the removable 1,500mAh battery, the pair of SIM slots and the aforementioned microSD slot. For shooting, there's a 3-megapixel fixed-focus camera at the back, but if you're looking to make video calls using
Skype
or a similar video calling service, you'll be disappointed since there's no front-facing camera.
What kind of SIM support does the Nokia X feature?
The Nokia X is a dual-SIM device, and accepts a pair of micro-SIM cards. Do note that 3G is only supported on the first one, and since the device is a dual-standby handset, callers will get an 'unreachable' message if they try to call you on one of the numbers if the other one is in use.
How much storage do I actually get? Does the Nokia X support USB OTG?
Out of the 4GB internal storage, you actually get about 2.3GB, divided into system storage and phone storage. USB OTG isn't supported, but thankfully, you can add more storage by inserting a microSD card.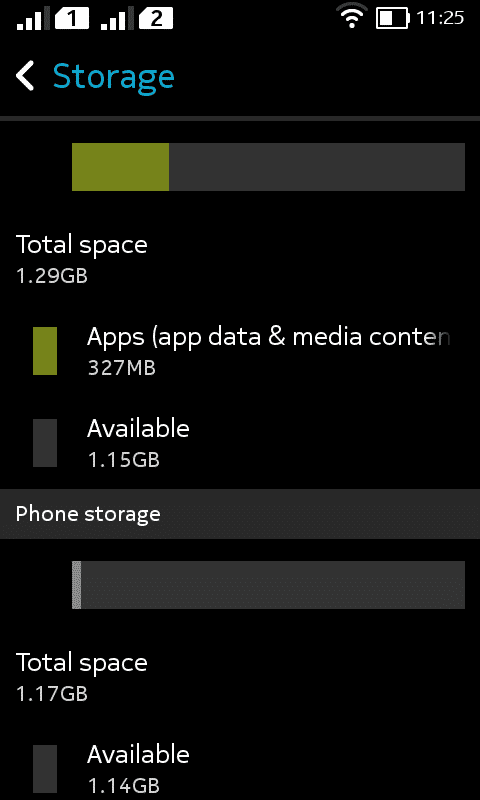 Does the Nokia X really run Android?
Technically, yes. It actually runs Android AOSP version 4.1.2, and while the user interface doesn't resemble Android in any way, this is the OS that sits at the heart.
So can I do the same things I can on any other Android device?
Not really. You see, the Nokia X doesn't support Google services, and relies on Microsoft services instead. What this means is that you won't be able to make use of Google's suite of apps including
Gmail
,
Maps
,
Hangouts
etc. The
Google Play Store
is also missing in action. An email client comes preloaded on the device, and for location services and navigation, the Nokia X offers
Here Maps
. Apps can be downloaded via Nokia's
Store
available on the handset. However, there is a way to get all Google services, including the Play Store working on the device, but you'd need to
root the handset
for that and risk voiding warranty and face the likelihood of bricking it if things go awry.
Different UI, you said?
Yup, the UI on the Nokia X is unlike any Android interface we've seen, and makes use of tile-like icons not too different from the Windows Phone UI. These icons can be dragged around the home screen, resized (supporting two different sizes) and can even be categorised into custom folders. There's no separate app drawer – the home screen is where it all begins and ends. However, you can swipe sideways to access 'FastLane', a separate screen that lists notifications and recently-accessed apps in chronological order. Via settings, you can control which apps throw up notifications here. If you've played around with one of the Nokia Asha 5xx devices, you'd already know what FastLane is.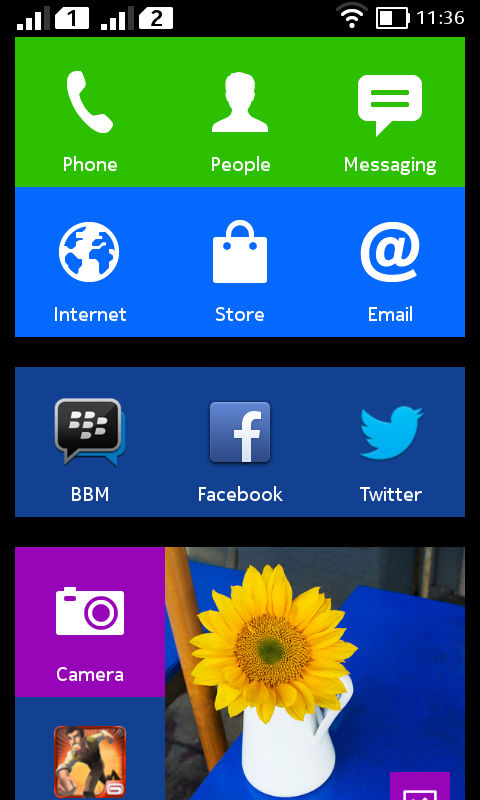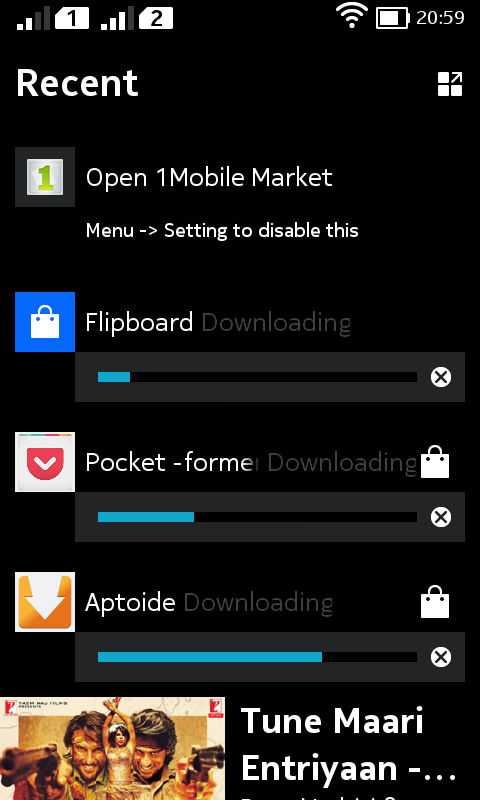 What about Android widgets?
The Nokia X interface supports widgets by default, and you don't have to do anything to get them. However, the widgets appear on the home screen amidst all the app icons, and due to their different sizes, tend to look unsightly. They don't gel well at all with the tile-based UI, but at least they deliver their usual functionality for the most part.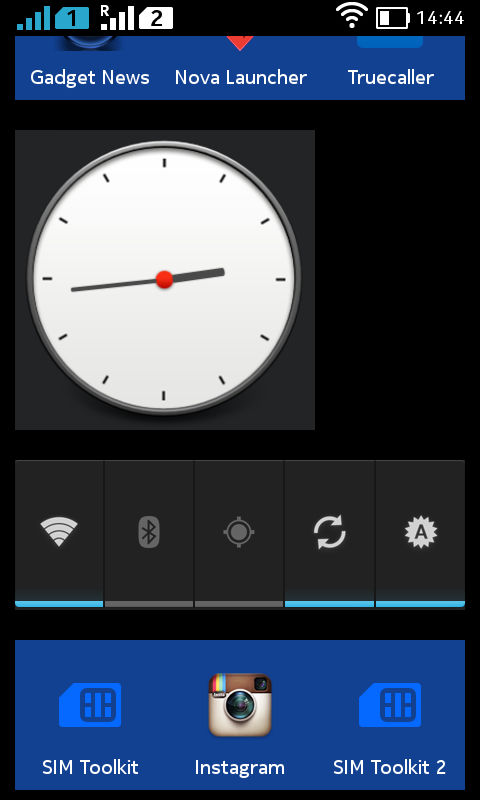 Does the usage differ drastically as compared to a typical Android device?
Unfortunately, yes. While you do get a drop-down status bar just like you do on any other Android device, the one on the Nokia X only offers access to a few connectivity toggles and lets you choose one of the two SIMs as default for calling and messaging. Unlike other Android devices, the status bar on the Nokia X doesn't display any notifications – that privilege has exclusively been reserved for the FastLane screen. Also, the three keys usually found on Android devices (back, home and search), aren't there on the Nokia X. Instead, you only get a single capacitive touch key for the back action, tapping which takes you one screen back and long-pressing it take you to the home screen. Proper multitasking and app switching isn't supported on the Nokia X either. So yes, it'd be safe to say that usage differs quite a bit as compared to the other Android devices available in the market.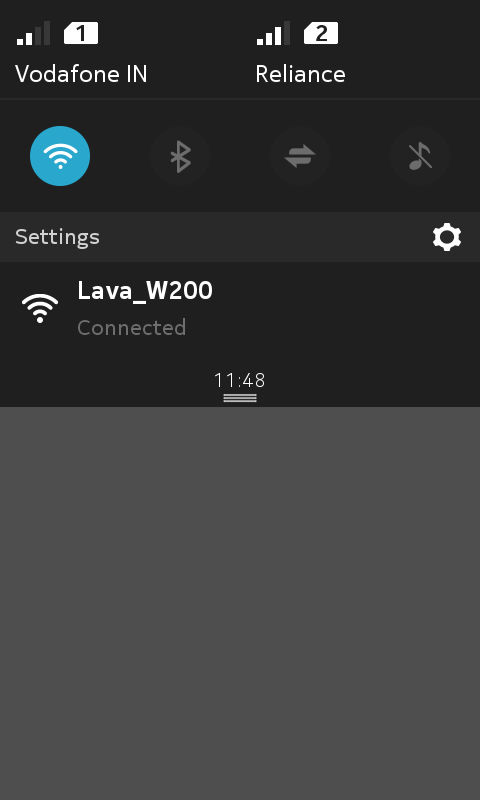 Can I get the usual Android interface back if I install a third-party launcher?
Yes, you can. You can go ahead and install one of the numerous third-party launchers, Nova Launcher for example, on the Nokia X. You can even go ahead and set the new launcher as the default one. It will give you the standard UI interface, complete with multiple home screens, widget support, and a separate app drawer. However, this may, in fact, turn out to be counter-productive since notifications will still be delivered to the FastLane screen, which is only available while using the default launcher. In case you're using a different launcher, there's no way to view notifications unless you launch the app responsible separately.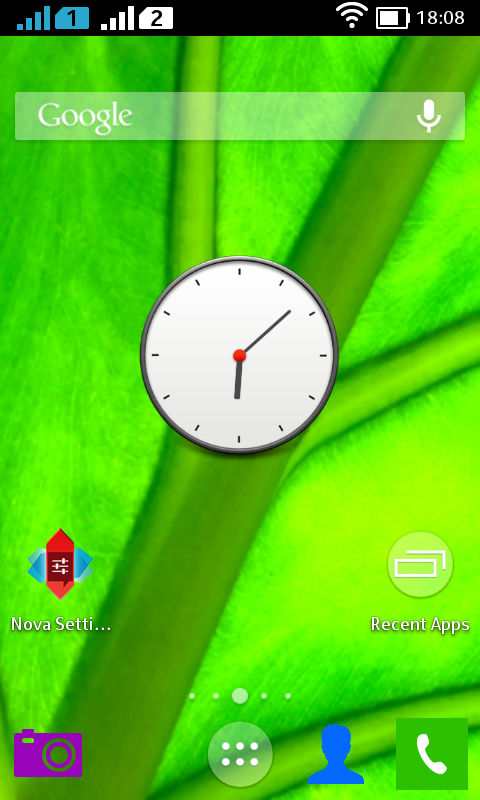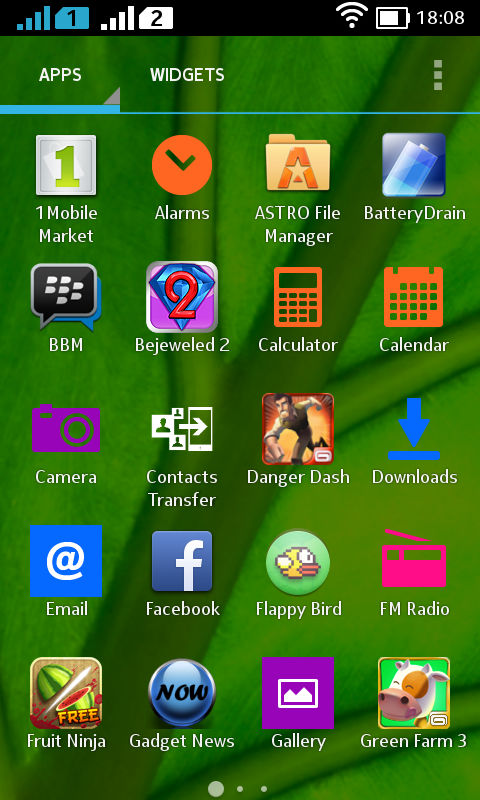 What about apps?
Fret not.
Nokia has made sure
that most of the common Android apps are available through its store. It even preloads a few games and apps including
Astro File Manager
,
BBM
,
Facebook
,
Twitter
and
Opera
on the device. Others like
WhatsApp
and
Instagram
aren't available directly though Nokia's store, but can be downloaded via third-party app stores like
1Mobile Market
. Handily, some of these app stores can themselves be downloaded through Nokia's store (a case of 'Store-ception' if you ask us), and search results should be able to point you in the right direction. Apps downloaded through third-party app stores are installed via the sideloading process, but you don't have to do much manually except allow the device to bypass the security restrictions by checking 'Unknown sources' under security settings. This also means that the manual sideloading process is supported too, and if you have an Android APK you'd like to sideload, just transfer it to the device in the usual way and install it using
Astro File Manager
. Just be aware that could be
security and privacy-related issues
if you install a malicious app though.

Any other fine print I should be aware about?
Come to think of it, yes. While the preloaded
Here Maps
provides free voice navigation and lets you download offline maps, it will only allow you to use navigation just for a single country of your choice. Secondly, Nokia
MixRadio
music streaming service is present too, and even lets you download offline mixes. However, you can only have up to four offline mixes stored on the device, and each is valid for a period of 30 days from the day you download. In case you wish to make use of it for longer, you'll need to refresh it manually.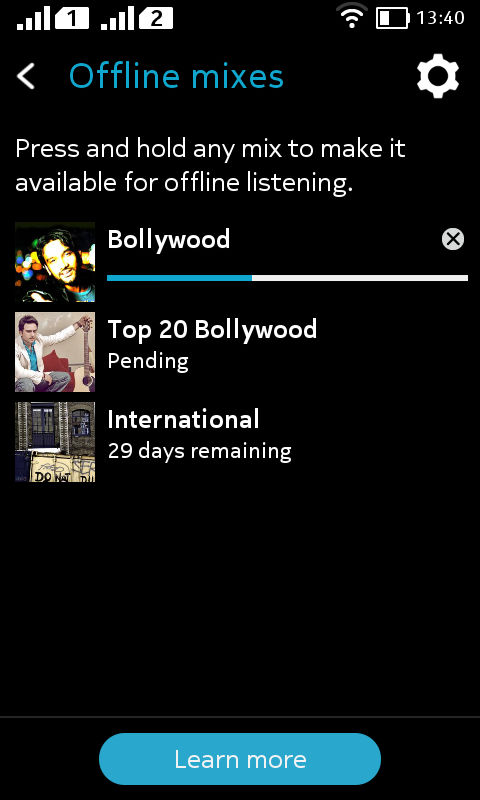 Is the Nokia X worth the asking price? Should I go ahead and buy it?
You'll have to wait just a little bit more before we answer that one. Watch out for our full review… coming soon!