Here's some good news for job seekers. Monster, the biggest online recruitment site, has launched an application for iPhone and iPad users in India. This app will give the job hunters more ease and flexibility in their searches and will provide them with more options for exploring. The new application is available for downloaded at the Apple store.
Elaborating on the launch, Sanjay Modi, managing director, Monster.com (India/ Middle East/ South East Asia) said, "We are excited to introduce our latest addition, Monster iPhone and iPad applications to our suite of Monster Mobile Solutions. Monster Mobile Solutions is robust offering that caters to jobseekers who are constantly on the move."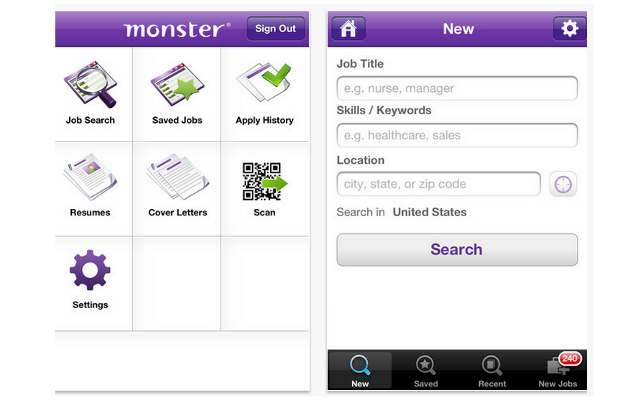 "The Monster app will provide jobseekers with a dynamic, efficient and convenient option to keep a track of jobs at their convenience. Coupled with Monster's inherent understanding of user's requirements and innovation amidst of its initiatives, we aim to extensively tap latest technologies including mobile to better connect with users," he further added. The new application will make jobseeking mobile as users will be able to search and apply for jobs while on the go. Monster account will be easily managed from iPhone and iPads. This step will help monster to gain more applicants to its portal. To make the services easily available to all is the first step in running a successful enterprise and Monster has done just that. With monster app being launched for iPhone and iPad monster is now available for all mobile platforms like the Android, Windows, Blackberry, and iOS.