After debuting in China a couple of months ago, the nubia Red Magic 3 has finally landed in India in all its glory. This powerhouse of a gaming phone impresses in every department with its adoption of ultra-advanced technologies. Moreover, it also benefits from an exquisite outer body that comes complete with an RGB LED strip. This phone is the envy of every mobile gamer out there, and in case you're wondering why's that, then here's a complete lowdown on what makes the nubia Red Magic 3 the ideal gaming phone.
Splendid display with a 90Hz refresh rate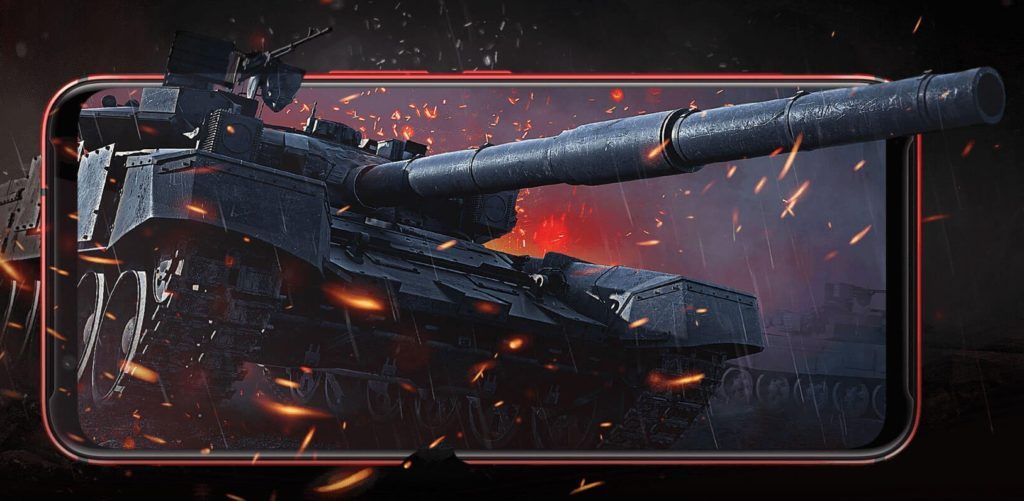 A 6.65-inch AMOLED screen makes its way onto the front surface of the Red Magic 3. That's a pretty big panel, which is always a welcome feature on a gaming phone. What's all the more interesting however, is the fact that it grabs a 90Hz refresh rate. Compared to 60Hz displays, such panels are able to render their visuals in an extremely smooth manner. It's a relatively small feature, but it makes a huge difference while playing fast-paced games.
Gamer-friendly design and powerful speakers
The nubia Red Magic 3 came into being after more than 100 design iterations. Inspired from hypercar designs, it sports clear-cut aesthetics that exude class from all angles. The RGB strip on its back is another excellent design choice, while the phone has also been blessed with a vent for throwing heat outside. It's got a headphone socket and touch-sensitive shoulder triggers that come in handy when you're playing shooter games.
Furthermore, the phone also comes with a GameBoost switch on its left side, which instantly enhances the system performance, while disabling incoming calls, messages, and other notifications. The Red Magic 3 also kicks in dual front-firing speakers that throw audio right towards you, resulting in a more immersive experience.
Top-notch performance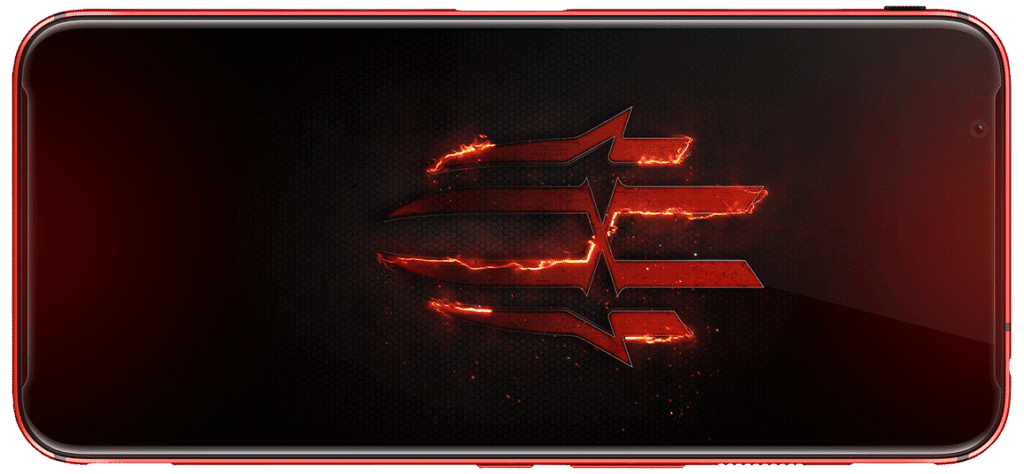 With the Snapdragon 855 chipset inside it, the Red Magic 3 is definitely on par with all the flagships of today. This is the most powerful SoC available for Android phones at the moment, and its presence means blazing-fast speeds and incredible gaming performance for any device. It comes with a 2.84GHz octa-core processor, and delivers powerful graphics for all your games through its Adreno 640 GPU. You can moreover, purchase this nubia handset with up to 12GB of RAM. That's enough memory to keep even the most high-end of games alive in the background, so you can resume them in a snap.
Liquid Cooling and Air Cooling
With high-end online games demanding a lot of power from the processors, phones are bound to heat up during long gaming sessions. nubia has countered this with a combination of liquid cooling and an internal turbofan. The liquid cooling mechanism uses a heat pipe with cooling fluid inside it to keep the CPU cool. The Red Magic 3 is the first ever smartphone to use an internal turbofan. Its positioning allows it to keep the heat off the CPU at all times. A combination of liquid and air cooling hence results in perfectly balanced thermal management, no matter how long your gaming sessions last.
A massive battery
Inside this powerhouse of a phone sits a 5,000mAh battery, making it the very first gaming smartphone to boast such high battery capacity It provides the device with enough power to keep going for two days on a single charge, considering you use the phone modestly. But that's not the reason why it exists on this particular handset. Being a gaming phone, the Red Magic 3 wants you to keep indulging in your favourite games without worrying about running out of juice.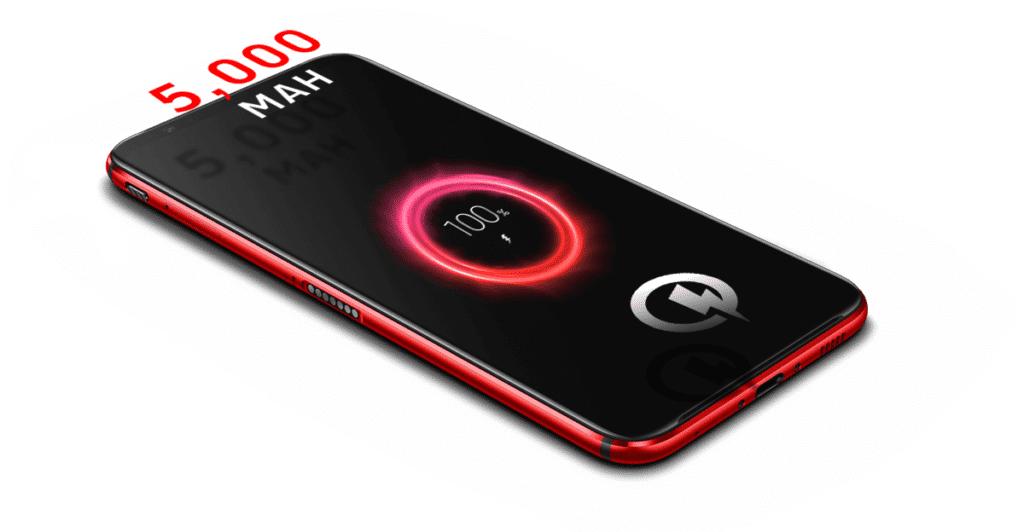 And when you do, its 27W fast charging support will always be at your disposal to help you refill the battery at extremely fast speeds. According to nubia, this battery can provide an hour's worth of gameplay after being charged for just 10 minutes.
8K videos
Well, since the era of 8K screens has already dawned on us, why not have an 8K camera on a phone. nubia has done just that with this model. Equipped with a single 48MP f/1.7 sensor, it gives users the option to capture 8K (4,320 x 7,680 pixels). It's the first smartphone in the world to come with this functionality. What's also exciting is its 1,920fps slow motion video support. This feature allows the capture of breath-taking scenarios that are slowed down 64 times for you to relive them in cinematic detail.
4D vibration
Synced vibrations of the controllers are a huge part of the gaming experience for console gamers. The Red Magic 3 ships with a 4D vibration feature that emulates this exact trait. Games like PUBG Mobile and others will provide vibration feedback when your character is firing their gun or is getting shot at. This adds another level of immersion to your gaming experience, which is the reason for the 4D in its name.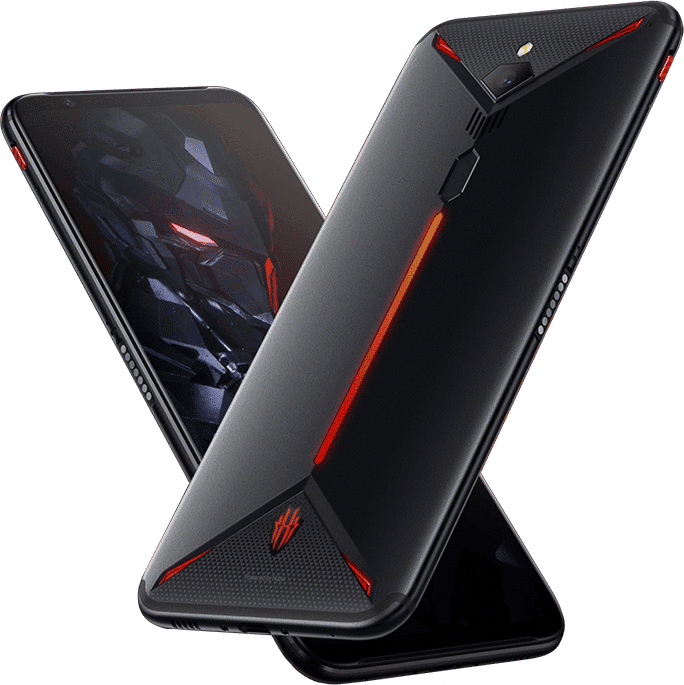 All these aspects about the nubia Red Magic 3 make it an incredible handset, and a great companion for every mobile gamer out there. Acting as an icing on the cake is the handset's attractive starting price of Rs 35,999 (the 12GB RAM model carries a price tag of Rs 46,999). Moreover, buyers will be avail no-cost EMI, complete mobile protection and 'Love it or Hate it' offer on Flipkart. So if you've been craving for Chicken Dinners on PUBG, you know which smartphone to go for. Don't you?