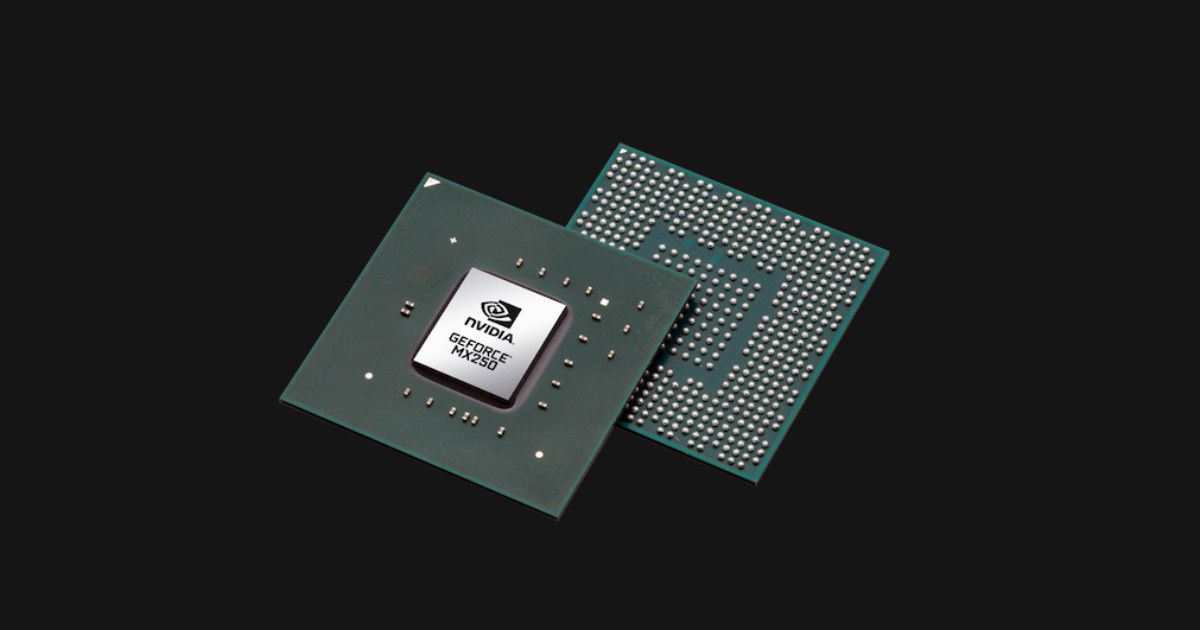 "The new NVIDIA MX250 and MX230 GPUs provide over three times better performance over Intel's integrated UHD Graphics 620 9th generation iGPU"
NVIDIA has quietly announced two new discrete GPUs for budget, thin and light laptops — the GeForce MX230 and the GeForce MX250. The new GPUs are follow-ups to the MX130 and MX150 GPUs that have so far been in use in budget laptops with basic, low-frame rate gaming capabilities, and will seemingly improve upon the overall graphics performance of such laptops, while maintaining or reducing the power draw.
Both the GPUs are meant for laptops that cannot accommodate elaborate cooling systems, and are both based on NVIDIA's previous generation Pascal architecture. The company has barely revealed much official detail about the two new GPUs. Between the new chips, the GeForce MX230 is said to be 2.6x more powerful than Intel's integrated graphics solution, the 9th generation UHD 620 integrated GPU. The MX250, meanwhile, is a shade more powerful, reportedly offering up to 3.5x better performance than Intel's offering. However, the company has neither provided the specifications nor benchmarked comparisons between the new GPUs and their counterparts.
Both the GPUs are built on Samsung's 14nm fabrication process, are compatible with GDDR5 video memory type, and can include up to 4GB of video memory. It further includes NVIDIA Optimus, a standard that allows laptops to switch between integrated and discrete graphics solutions on the fly. The new, improved solutions will be up against Intel's improved solutions that are set to come up soon. Intel has not upgraded its integrated graphics architecture significantly for a while now and while the 9th generation integrated GPUs are decent enough for lightweight tasks, they still cannot compete with discrete solutions.
NVIDIA will also be up against AMD (as always) and its Radeon Vega line of low power, dedicated GPUs for basic laptops. With all of Intel, NVIDIA and AMD set to go all in, budget laptops may soon see more competent graphics options at hand from either of the three companies. It remains to be seen how this field matures in the coming months.