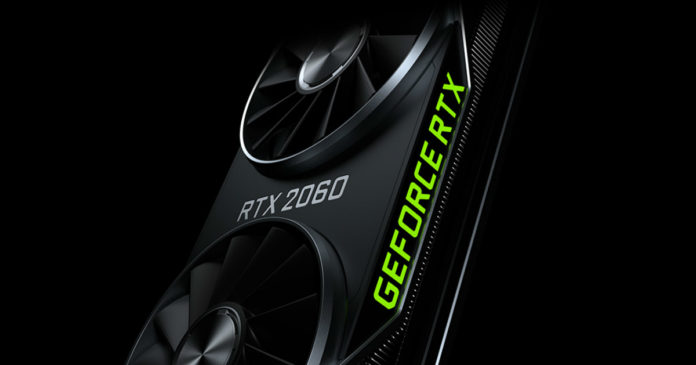 "The latest NVIDIA GeForce RTX 2060 GPU, with its new RTX cores, will bring ray tracing performance to a more affordable price point"
NVIDIA has announced the GeForce RTX 2060 GPU at the ongoing CES 2019 event, alongside mobile GeForce RTX 2080, 2070 and 2060 for use in laptops. The GeForce RTX line of graphics cards, which follows the company's 10xx lineup from previous years, is based on the new Turing graphics computing architecture, bringing to the table higher compute power, AI processing, and real-time ray tracing. This, in turn, enables high frame-rate gaming and visual effects processing, which was so far possible with the GeForce RTX 2070, 2080, and 2080 Ti GPUs.
With the RTX 2060, NVIDIA is looking to appeal more to the affordable segment of gamers, which will also be crucial for success in value-sensitive markets such as India. The Founder's Edition graphics card, based on the new RTX 2060 GPU, will go on sale globally from January 15, at $349 (approx. Rs 24,300). For this price, the GeForce RTX 2060 gets 1,920 CUDA cores, 240 Tensor cores, 1,365MHz base clock and 1,680MHz boost clock, with 6GB of GDDR6 video memory — so far the only variant. This gives it up to 52 teraflops of graphic processing power, and ray-tracing bandwidth of 5 gigarays per second, making it what NVIDIA claims is the performance equivalent of the GeForce 1070 Ti.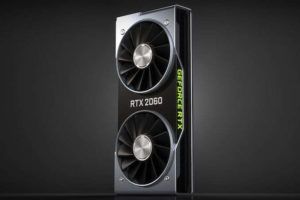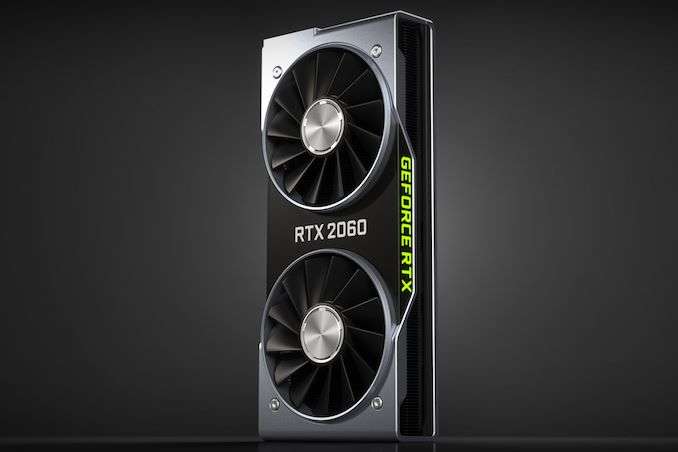 The GeForce RTX 2060 also comes equipped with NVIDIA's DLSS (Deep Learning Super Sampling) graphics upscaling technology. This has been put in place to make up for drop in frame rates, which will happen once real-time ray tracing is switched on. With pre-ray tracing 4K HDR gameplay frame rate benchmark at 60fps, NVIDIA states that even with ray tracing on, the presence of DLSS will ensure that gameplay is actively rendered at around the 60fps benchmark. In comparison to the RTX 2060, the RTX 2070 has 2,304 CUDA cores and 288 Tensor cores (as well as proportionately higher RTX cores), thereby delivering significantly higher performance, but at a sizeable premium at $499 (approx. Rs 34,700). Potentially, hence, the GeForce RTX 2060 has a massive scope in the industry.
NVIDIA has also unveiled the mobile versions of GTX 2080, 2070 and 2060, to be implemented with NVIDIA's Max-Q heat/power optimisations. These will further allow these GPUs to be configured in laptops with increasingly thinner and smaller chassis'. While upcoming laptops from MSI, Gigabyte and Acer were flaunted on stage, NVIDIA has stated that up to 40 new laptops across varying ranges will be unveiled from January 29 onward, bringing ray tracing performance to laptops for the first time.
Buyers of the GeForce RTX 2060/2070 graphics cards, or laptops equipped with these GPUs, will get to choose between Anthem and Battlefield V as a free game for a limited period. Those purchasing RTX 2080 and 2080 Ti will, understandably, get both the games free, although the highest version of NVIDIA's GPUs are available at $999 (approx. Rs 69,600) or higher.