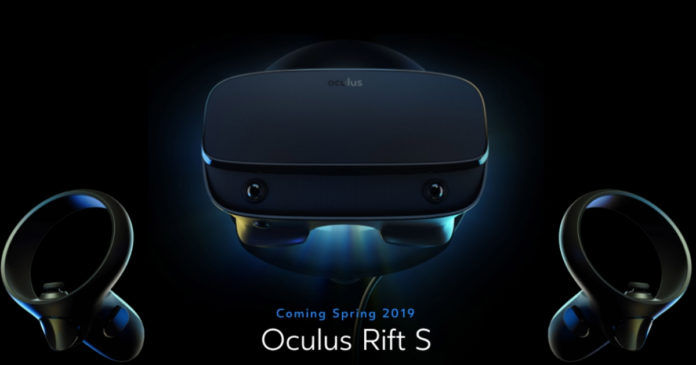 "The new Oculus Rift S comes with higher resolution LCD displays with 2,560 x 1,440 pixels"
Oculus recently announced a new VR headset at the Game Developers Conference that's taking place in San Francisco. We've seen a lot of announcements happen at GDC, including Google's Stadia game streaming service. The new Oculus headset is called the Rift S with high-resolution displays, better optics, slightly updated design, and a feature known as Passthrough+.
The new Oculus Rift S replaces the previous Rift and will be available for $399 in Spring 2019. The headset features Oculus's Insight tracking technology that utilises the full potential of the connected PC. It is compatible with the Rift platform, which means that you will have access to all the VR content like Defector, Stormland and more. Thanks to the improved displays and optics, the headset will provide better immersive experience in games.
Oculus partnered with Lenovo to design the new Rift S, which improves comfort and weighs less than before. It also improves light blocking and uses a single cable to connect to the PC. It uses the same audio system that is present in the Quest and Go variants. A headphone jack is also available. The Oculus Insight technology uses advanced computer vision algorithms and the five integrated camera sensors to trace, navigate and capture your surroundings in real time.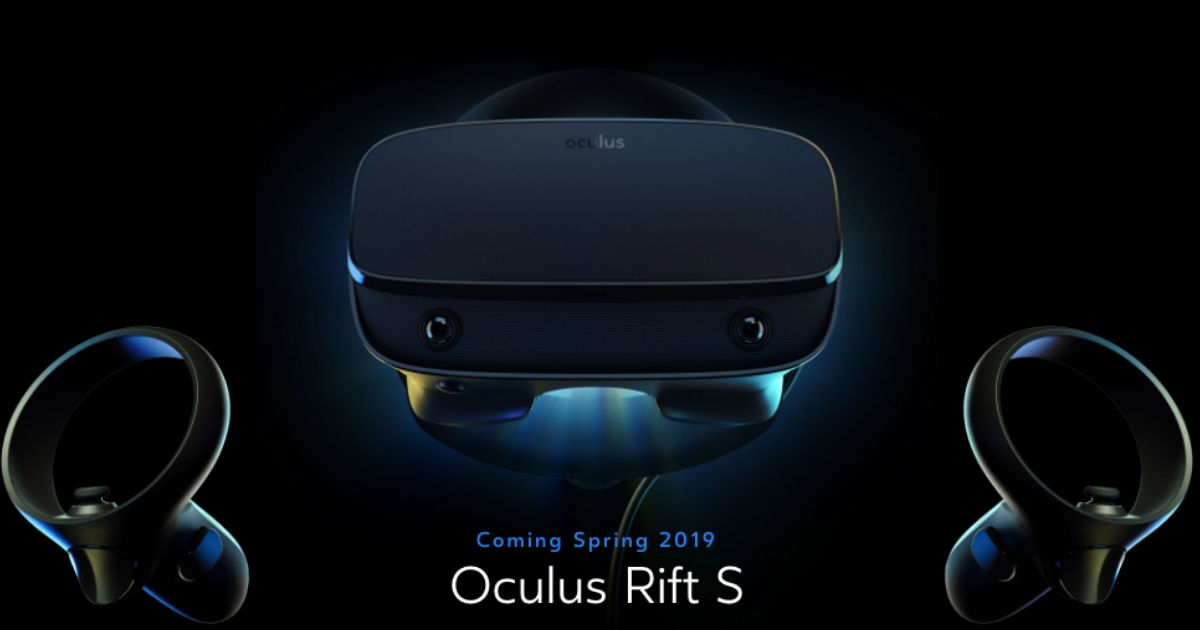 The Rift S also comes with a new feature called Passthrough+, which allows users to look at their surroundings without removing the headset. The Touch controllers are also improved with new design for better hand presence and inputs. Finally, since both the Rift and Rift S share the same platform, you will receive software updates as normal. Both Rift and Rift S users will have access to all the same games. Of course, you're going to need a powerful gaming PC to run the Oculus Rift S. If you head over to the official Oculus website, you can check out the recommended and minimum PC requirements.