"The Android Q update for OnePlus 5/5T will include several new features from the new OnePlus 7 Pro"
Good news for OnePlus 5 and OnePlus 5T owners — your phones will receive the official OxygenOS Android Q update. OnePlus announced the news on its official forum, but did not provide any ETA. Users will probably have to wait till the end of this year to receive the Android Q update. The OnePlus 5 is a two-year-old device, whereas the OnePlus 5T will be two years old in December this year. Both devices are currently running on Android 9.0 Pie.
It is great of OnePlus to promise another major software update for the OnePlus 5. Most manufacturers of Android phones don't provide more than 2 years of software updates. However, there aren't a lot of differences between the two, which is why both phones will be receiving Android Q. Of course, there will be beta testing before OnePlus delivers the final stable release. For the OnePlus 5/5T Android Pie update, OnePlus took its time and delivered the stable update in December 2018, several months after the OS became available for devices. You can expect a similar timeframe for the Android Q update as well.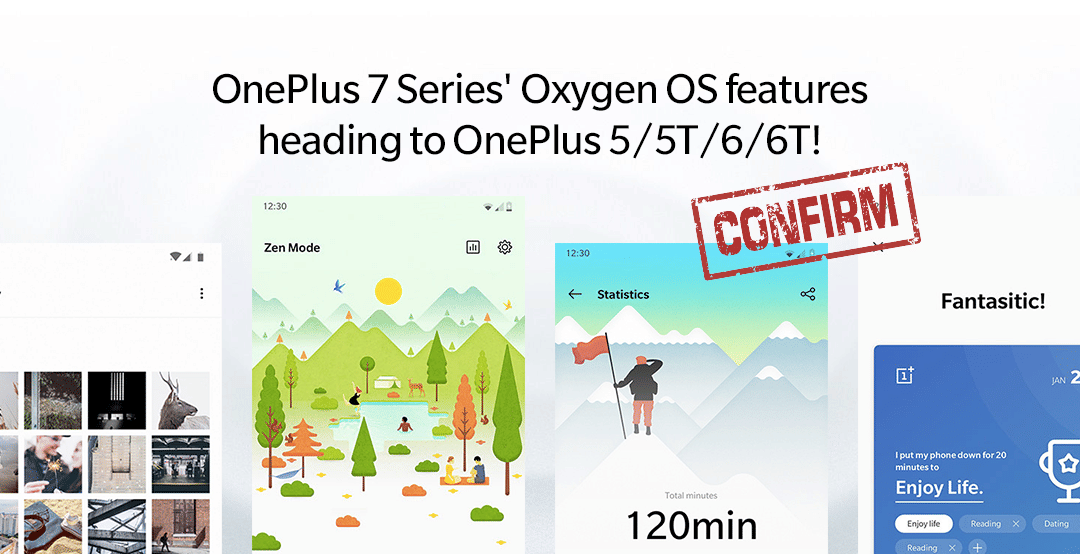 The Android Q OxygenOS update for OnePlus 5 and 5T will include several new features. As per OnePlus, the phones will get features such as Fnatic Mode, DC Dimming, RAM Boost, Zen Mode, Screen Recorder and Quick Reply in Landscape. This is great news for the users, as these features were introduced with the OnePlus 7 Pro (review). The company will also be releasing these features on the OnePlus 6/6T.
Here's the official statement from OnePlus: "We have already released Android Q Developer Preview on the forum for the OnePlus 7 Pro and OnePlus 6/6T, available. For those wondering, rest assured: Android Q will also make its way to the OnePlus 5 and 5T. Just remember, there are no ETAs."
OnePlus recently released a stable Android 9.0 Pie update for the OnePlus 3 and 3T, which was a really nice gift for the users. The Chinese manufacturer has been pretty quick and timely when it comes to providing software updates. The OnePlus 6/6T and the OnePlus 7/7Pro have also received the Android Q beta.