"The OnePlus 5G phone was also used to display messages from community members from across the world"
A prototype of the OnePlus 5G phone has been showcased by the Chinese manufacturer at the ongoing MWC 2019 tech expo in Barcelona. Showcased at the Qualcomm booth, the OnePlus 5G phone was enclosed in a glass case and its design was camouflaged in an effort to keep it a secret. The company had previously confirmed its 5G phone will be powered by the Snapdragon 855 SoC and utilise Qualcomm's X50 modem to ensure next-generation connectivity. It is also hosting a separate invites-only conference on February 26th at MWC 2019 to showcase the OnePlus 5G phone to a select audience.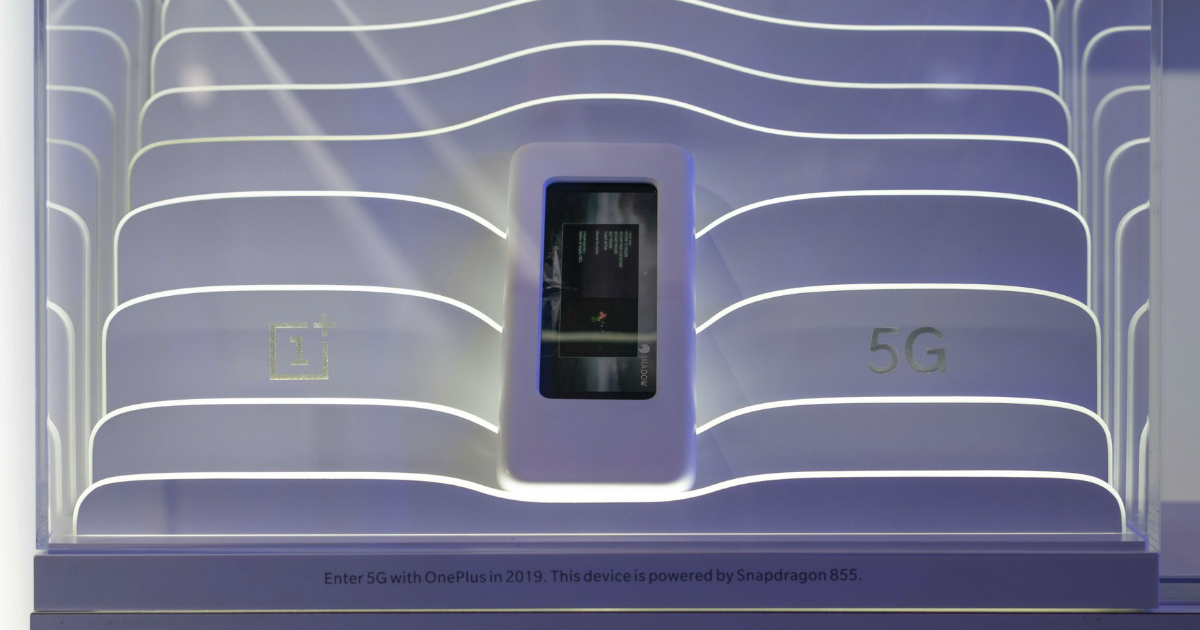 In its demo at the Qualcomm booth, OnePlus showed off two capabilities of its 5G phone. One is 5G cloud gaming — OnePlus simulated a scenario where players would only need a smartphone and a gamepad. Due to the cloud processing capabilities as well as the throughput and responsiveness of 5G, players can play online resource intensive games that usually need to be downloaded, the company claims. It also says it is able to achieve better-than-ever, high definition and low latency cloud gaming with the help of Snapdragon Elite Gaming features and optimisations.
The second capability of the OnePlus 5G phone shown off at MWC 2019 was to display a live feed of messages left by community members from across the world. The messages can be sent by anyone (irrespective of whether they are a fan or not) from the 'Say Hello to 5G' community page that went live on February 22nd.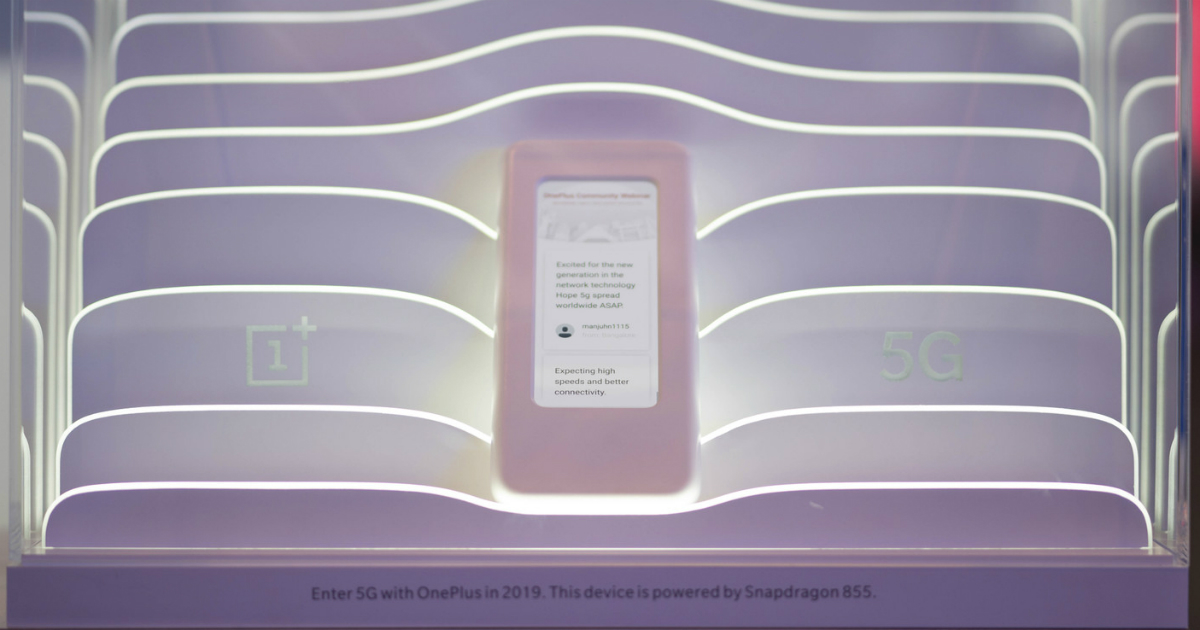 "5G is a game changer. It can change everything from gaming to communication, to health and beyond. More than that, it can perform several, or all, of these at the same time. One great example of how 5G will change the world is gaming. 5G's dramatic improvement in speed, latency, and network capacity can truly fulfil the promise of cloud gaming. Combined with powerful OnePlus devices, people can play advanced games anywhere they are, provided they are on a 5G connection," says Pete Lau.
The Chinese brand has previously said it will try to keep the OnePlus 5G phone price under $1,000 (about Rs 70,000). The handset will be released in the UK and Europe in the second quarter, with EE and Elisa confirmed as telecom partners. However, those in the US will have to wait a little as the company has said it does not plan to bring the handset in the first half of the year at least.