"Honor's latest flagship goes up against the OnePlus 6"
The mid-range battle has reached its boiling point now that both the OnePlus 6 and the Honor 10 have been unveiled. These two phones are trying to pack as many flagship features as possible in attractive-yet-affordable packages. Despite the expected increase in its price over its predecessor, the OnePlus 6, with its notch-toting 6.28-inch display and powerful specifications, is still an enticing offering. As for the Honor 10, the handset is comparatively affordable but misses out on a few small features. Let's do a detailed comparison of both to see which one emerges as the winner.
Design and display
OnePlus 6 was expected to offer a waterproof body but the company has just made it splash proof. However, the Honor 10 does not come with any such protection. The fronts of both these phones is similar, with the notch-laden displays grabbing all the attention. On the rear, Honor's choice of using gradient colours behind the glass has really given it an edge in the looks department. The OnePlus 6 has also gone for a glass back as well, but for some reason, both these devices have chosen to give wireless charging a miss.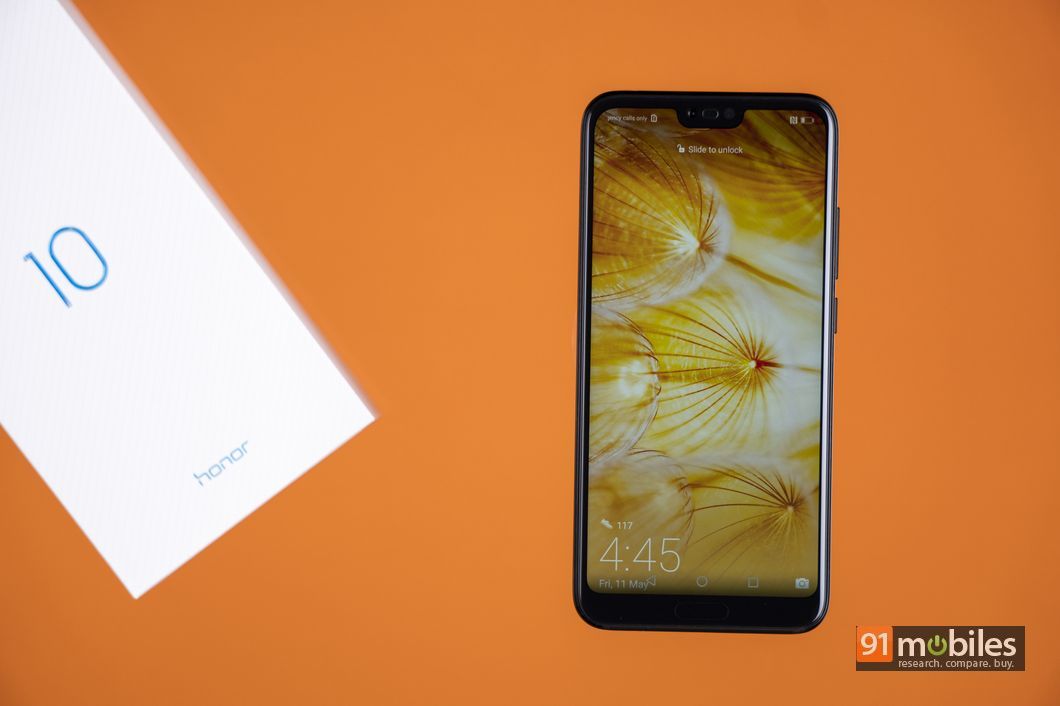 The fingerprint scanner placement is different for both these devices. While the OnePlus 6 has moved it to the back in favour of an all-display front surface, the Honor 10 has kept it at the front, thus increasing its chin by a small margin. Also, the scanner on the latter is an ultrasonic one, giving you the ability to unlock your device with soiled or wet fingers as well. USB Type-C ports are standard for each of the two handsets, and yet, they have both retained their headphone jacks, which is a very pleasing news.
The notch trend, on the other hand, has been happily embraced by these two phones. The OnePlus 6 has been equipped with a 6.28-inch Optic AMOLED display, while the Honor 10 has gone for a 5.84-inch IPS LCD. Their aspect ratio and resolution are however the same, at 19:9 and 1,080 x 2,280 pixels. Choosing between the two on the basis of their displays is as simple as choosing whether you want a larger panel or not. But the OnePlus 6 does have a slight advantage, thanks to the incorporation of an AMOLED panel.
Hardware and software
Coming to the internal specifications, there's quite a comparison at hand. Honor, as always, has adopted its in-house Kirin chipset, whereas OnePlus has stayed loyal to Qualcomm. The Kirin 970, with its 2.4GHz octa-core CPU, has made its way into the Honor 10, along with 4GB or 6GB of RAM. We have seen the same chipset inside the P20 Pro, and it definitely offers formidable performance. But here, we have the processor against the tried and tested Snapdragon 845 SoC. This module's 2.7GHz octa-core processor will combine its prowess with 6GB or 8GB of RAM. OnePlus 6 is delivering more storage as well, as its special Avenger's Edition will come with a whopping 256GB of storage onboard. The regular versions will ship with 64GB or 128GB of space. The Honor 10 supplies 64GB and 128GB storage through its 4GB and 6GB RAM variants, respectively.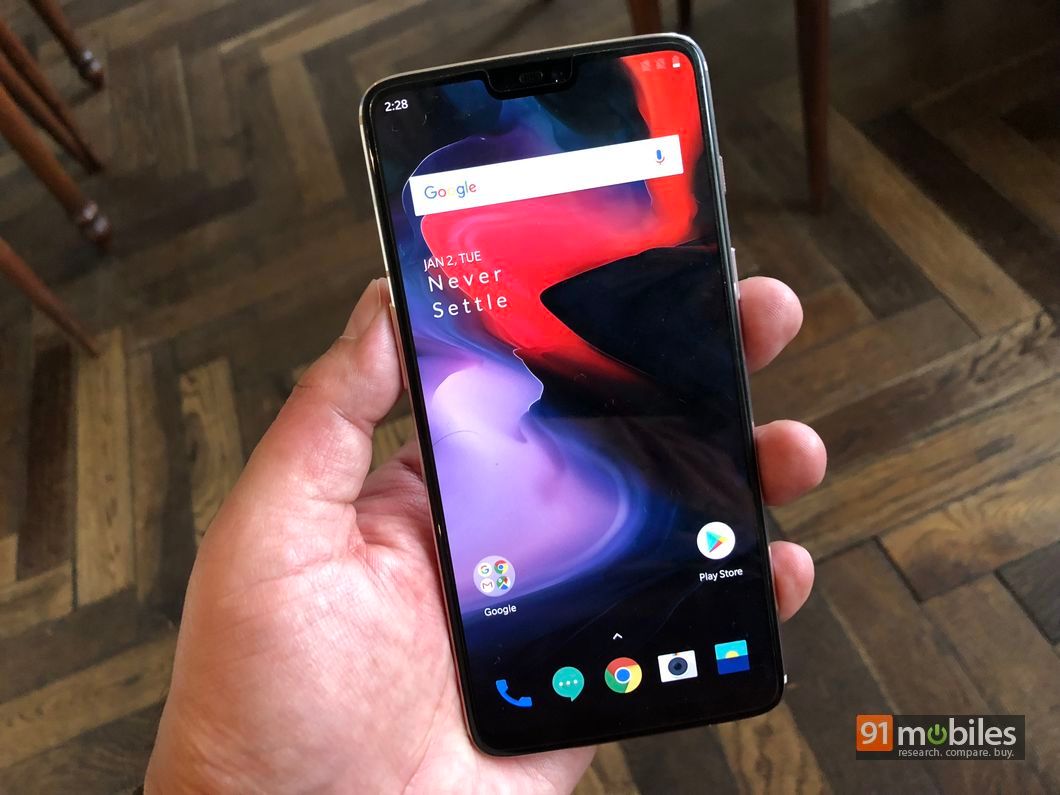 In the software department, the fight is between the colourful and diverse EMUI and the near-stock Oxygen OS. Honor has made a big deal of the AI features that have gone into its new handset but they are nothing more than what we've already seen on a few other Chinese handsets. Scenario recognition identifies what's in the frame to change the settings accordingly, while an AI-powered bokeh mode turns photos into portraits. The front camera moreover, is capable of offering iPhone-like stage lighting effects. Oxygen OS on the OnePlus 6 adds a few software features of its own as well. A Smart Capture trait enhances photos on the basis of lighting conditions, whereas Advanced HDR and Portrait mode do what they normally do, but better. Both the handsets offer face unlock for security.
Camera and battery
Both the phones feature dual camera setups on their rear surfaces. The one on the OnePlus 6 features a 16MP main sensor and a 20MP secondary one, with each being accompanied by f/1.7 lenses. One of the highlights of this camera setup is the ability to shoot super slow motion clips, but unlike the Galaxy S9 range, these videos are shot at 480fps instead of 960fps. That's still a super fast speed to slow down the action. The Honor 10 has a 16MP primary camera and a 24MP monochrome sensor. This setup prides itself on the AI features we've mentioned above.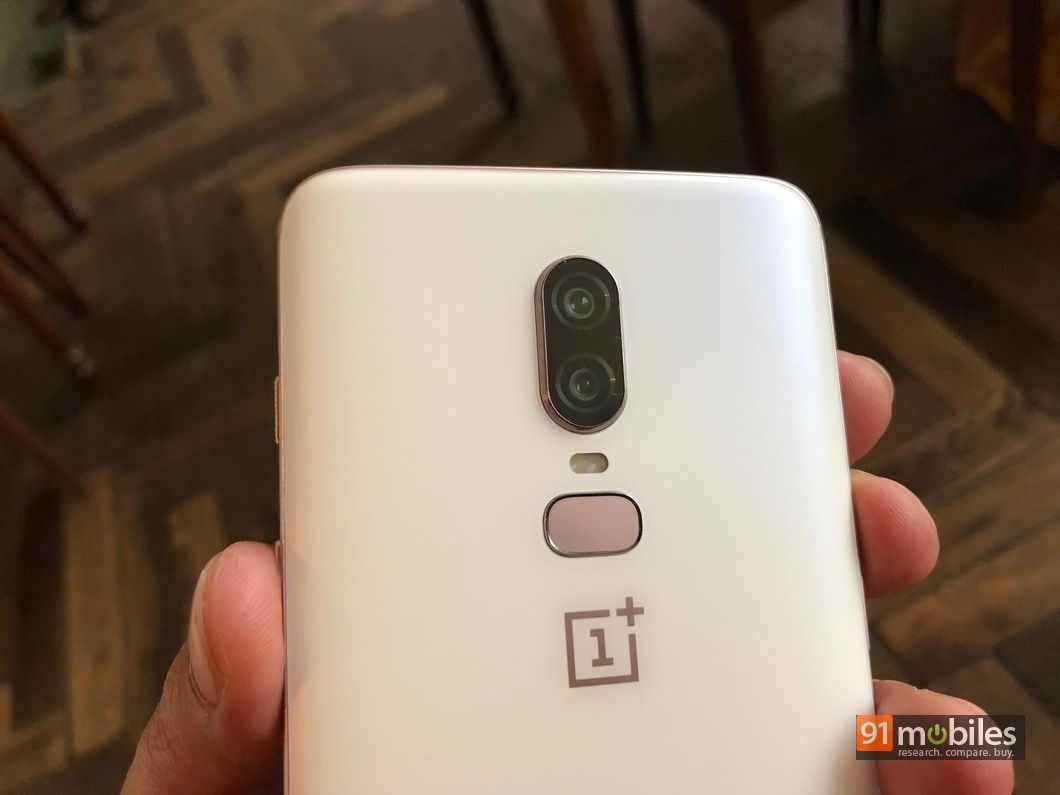 As for the selfie experience, both phones are no slouches in this department. OnePlus has equipped its handset with a 16MP f/2.0 camera with EIS, while Honor has given its handset a 24MP front snapper with f/2.0 aperture.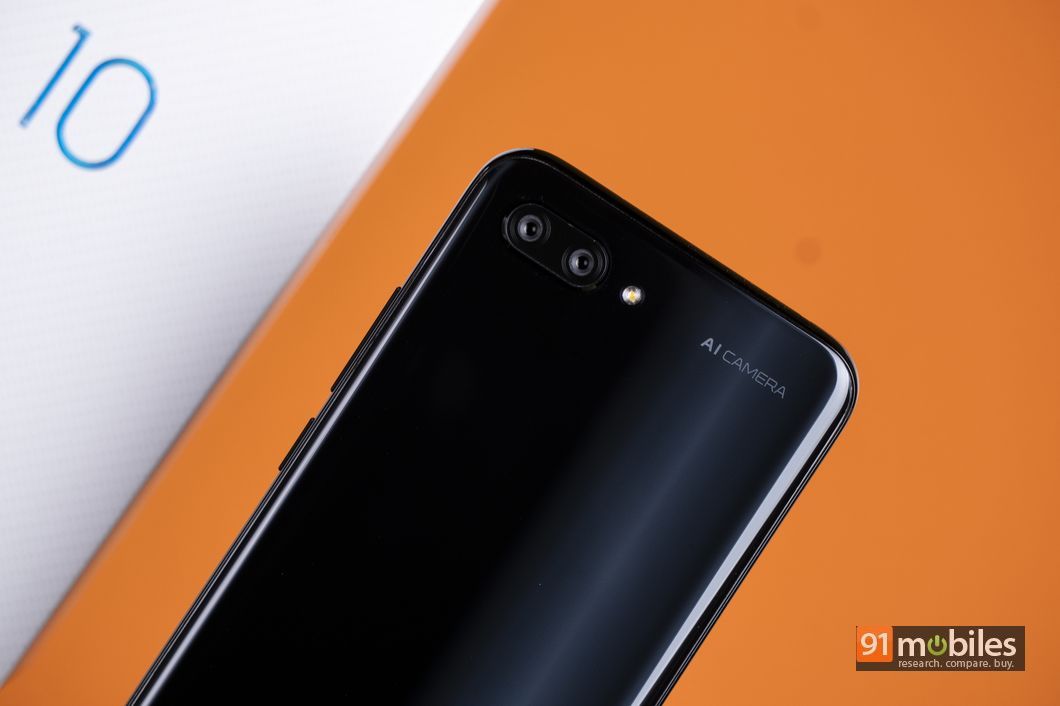 Coming to the battery department, a 3300mAh unit goes inside the OnePlus 6. This should be enough for it to last an entire day, but even if you drain it early, Dash Charge will have your back. This is the world's fasting phone charging technology, and it claims to provide a day's charge in 30 minutes. It's indeed one of the main selling points of OnePlus devices. As for the Honor 10, it has gone for a slightly beefier 3,400mAh cell. It does have a fast charging feature which has been claimed to give 50 percent charge in 24 minutes, but this is still not as fast as Dash Charge. None of the two devices have gone for wireless charging, as we mentioned earlier.
Conclusion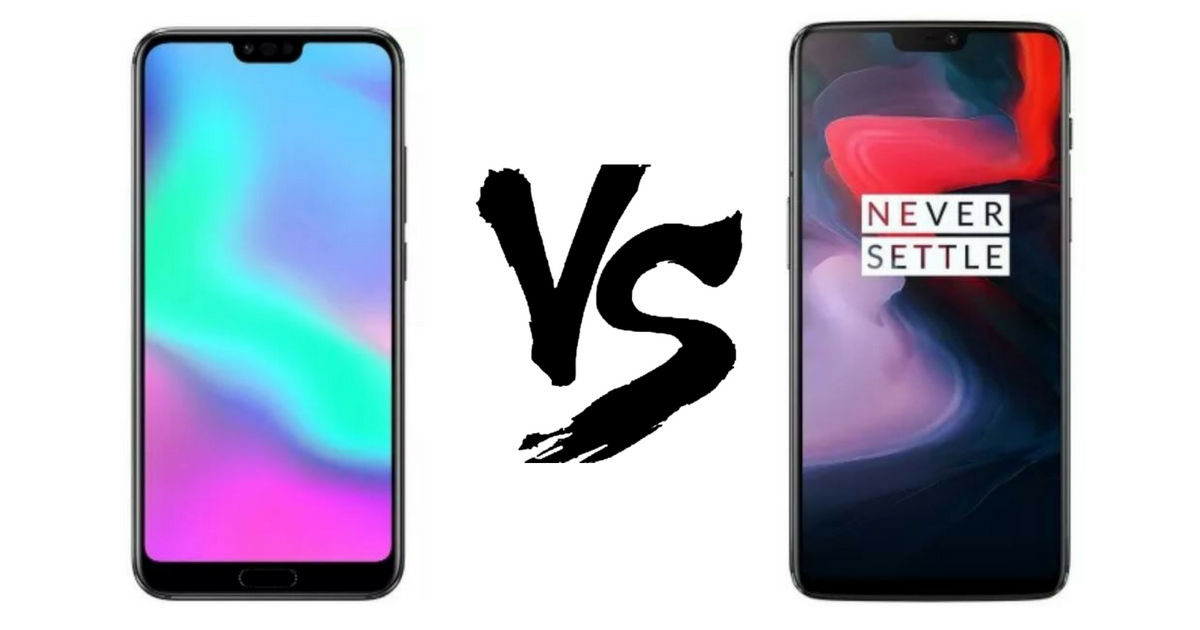 The race between the two is going to be a heated one, that's for sure. The OnePlus 6 is a neatly packaged handset that power users won't be able to resist. The Honor 10's AI capabilities are giving it a slight edge, but they are not all that significant in any way. Let us see how these two fares in the market once they're out.