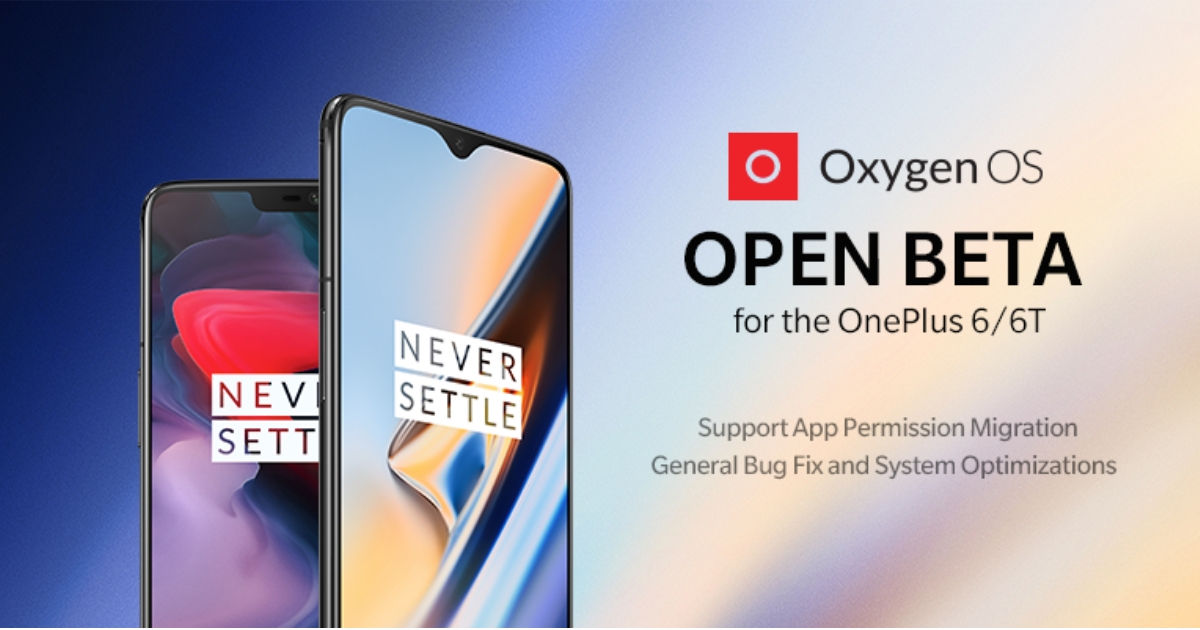 "The latest OxygenOS beta updates bring several improvements and optimisations to the phones"
OnePlus has released new OxygenOS Open beta updates for the OnePlus 5, OnePlus 5T, OnePlus 6, and OnePlus 6T. The new update is available as an OTA and is currently being seeded to beta users. If you're running the Open Beta software on your supported OnePlus smartphone, then you should have received the update by now. If you haven't received it yet, then you can head over to the System Updates section in Settings and manually check for the update.
The OnePlus 5 and OnePlus 5T have received OxygenOS Open Beta 29 and Beta 27, respectively. On the other hand, the OnePlus 6 has received Open Beta 15 and the OnePlus 6T gets Beta 7. The updates bring similar enhancements and optimises to all the devices. There aren't any new features, but you do get system optimisations, improvements to the Gallery, Weather, Launcher and more.
Here is the full change-log for the latest OxygenOS Open beta updates for the OnePlus 5/5T and the OnePlus 6/6T:
System

Screenshot UI optimisations

Gallery

Improved photo editor (only for OnePlus 6/6T)

Launcher

Improved color adaptation for cards in the shelf

OnePlus Switch

Supported permissions migration for applications

Weather

More detailed weather alerts
Weather timeline mirrors system time format
General bug fixes and improvements

Phone
As mentioned earlier, these updates are only available for beta testers. If you're not a beta tester and want to be one, then you can head over to the OnePlus forums and download the latest beta and flash it manually. Remember, beta updates tend to have bugs that can be annoying on a daily driver. However, being part of the beta group does ensure that you get new features before other users.
OxygenOS is considered to be the best Android based UI out there. It is fluid, has almost no bloatware, and is pretty close to stock Android. You also get some extra features that allow users to better personalise their devices. The OnePlus 5/5T and the OnePlus 6/6T are all running on the latest Android 9.0 Pie software. OnePlus also recently started beta testing the Android 9.0 Pie OS on the older OnePlus 3 and 3T.