"According to some users, the OnePlus 6T display is sporadically showing a pixelated wave running down the screen"
OnePlus latest flagship smartphone the OnePlus 6T has reportedly run into some display-related issue. As reported by a few users on OnePlus product forums, the OnePlus 6T is showcasing a pixelated sort of "wave" or pulse of bright colour running up or down the screen. The reason behind the problem has not been ascertained yet, but some OnePlus 6T units are facing it on the lockscreen while unlocking the device using face recognition or in-display fingerprint sensor.
Here's a video demonstrating the OnePlus 6T display issue:
At the time of filing this story, there was no comment from OnePlus on the issue. Thankfully for the affected OnePlus 6T users, the issue is happening only sporadically. However, it seems permanent as some users tried to factory reset their OnePlus 6T and yet the problem remained.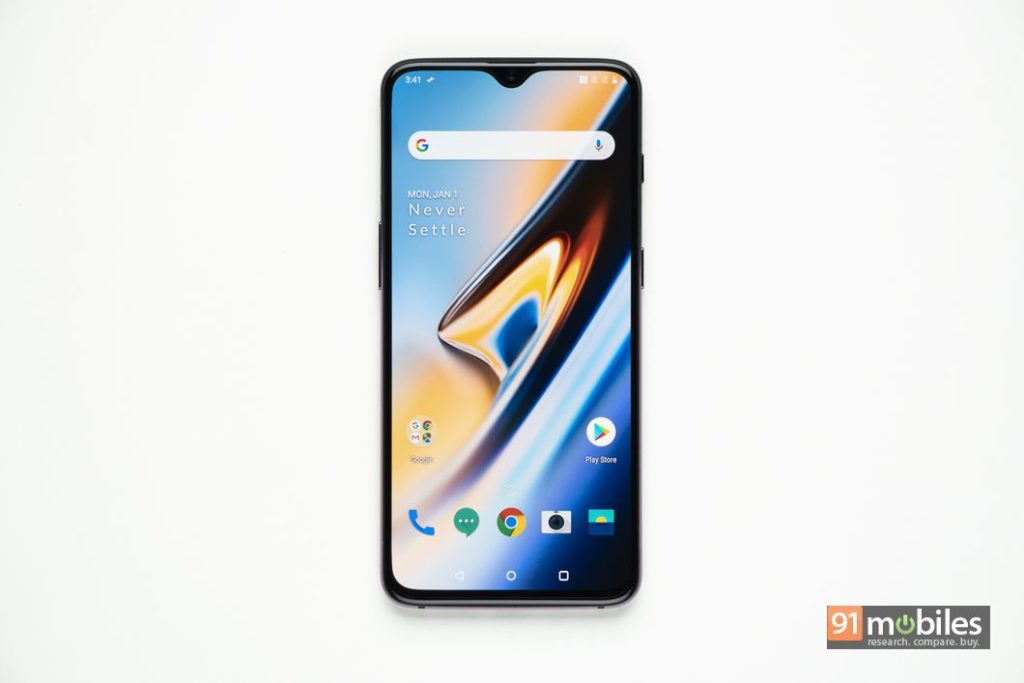 This is the first-time a OnePlus device is facing such an issue. The OnePlus 6T that was announced in October is the first in the series to come with an in-display fingerprint scanner. The handset's users afflicted with the static wave must be hoping that it's a software issue and could be fixed with a simple software update. That's all we know so far! We'll keep you posted on the matter as and when there's an update, keep watching the space.
OnePlus 6T has the biggest display among its siblings at 6.41-inch and the beefiest battery for a Oneplus device at 3,700mAh. It boots the Android Pie-based OxygenOS software and is powered by the Snapdragon 845 SoC. The handset comes in three variants – 6GB + 128GB, 8GB + 128GB, and 8GB + 256GB, though another OnePlus 6T McLaren edition will be launched next month. The current OnePlus flagship comes in three colours, Midnight Black, Mirror Black, and Thunder Purple.