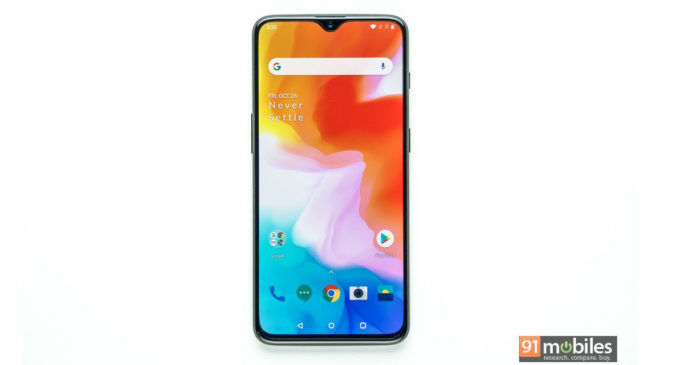 "The OnePlus 6T in-display fingerprint sensor is essential a mini camera that takes a close-up shot of your fingerprint, the teardown reveals"
The first OnePlus smartphone to feature an in-display fingerprint scanner, OnePlus 6T, has been well received by the public. At a time when notched displays and facial biometric systems are becoming popular, the Chinese OME has bet big on this relatively new piece of technology for achieving the highest screen-to-body ratio in the series. Now, a new teardown video uploaded by popular YouTube channel JerryRigEverything has revealed all the internal components of the smartphone including the much talked about biometric technology. The optical in-display fingerprint sensor on the OnePlus 6T is essentially a mini camera that takes a close-up shot of your fingerprint and all of its ridges and pores through a small translucent hole under the AMOLED display.
The video start with the YouTuber removing the transparent back panel of the OnePlus 6T along with its battery unit. He even dismantles the camera module from the motherboard, revealing the optical imaging stabilisation sensor on the primary camera. Then he reaches for the bottom end of the phone and removes various parts to reveal the optical in-display fingerprint sensor, placed slightly above the charging port. The technology works by taking a close-up photo of your unique fingerprint and using the illuminators on the display to record it for future unlocking. And since it uses a small camera lens to achieve the same, there's a possibility that future smartphones might be able to integrate under-display selfie cameras.
OnePlus 6T is powered by Qualcomm Snapdragon 845 SoC and packs in everything you'd expect from a flagship smartphone including dual-rear cameras, an almost bezel-less display, considerable RAM and storage options and of course the in-display fingerprint scanner. The smartphone is available for a starting price of Rs, 37,999 in Midnight Black and Mirror Black colour options.