"OnePlus is all set to launch the OnePlus 7 and OnePlus 7 Pro on May 14th simultaneously in four countries"
OnePlus has already announced that the OnePlus 7 and OnePlus 7 Pro are all set to launch on May 14th in India, US, and Europe. In India, the launch event is scheduled to take place at the Bangalore International Exhibition Centre, Bengaluru at 8:15 pm. Ahead of the launch, the company has pushed out a full-page ad in The New York Times. The said ad confirms a lot of speculations regarding the OnePlus 7 pro, which we have seen in the past.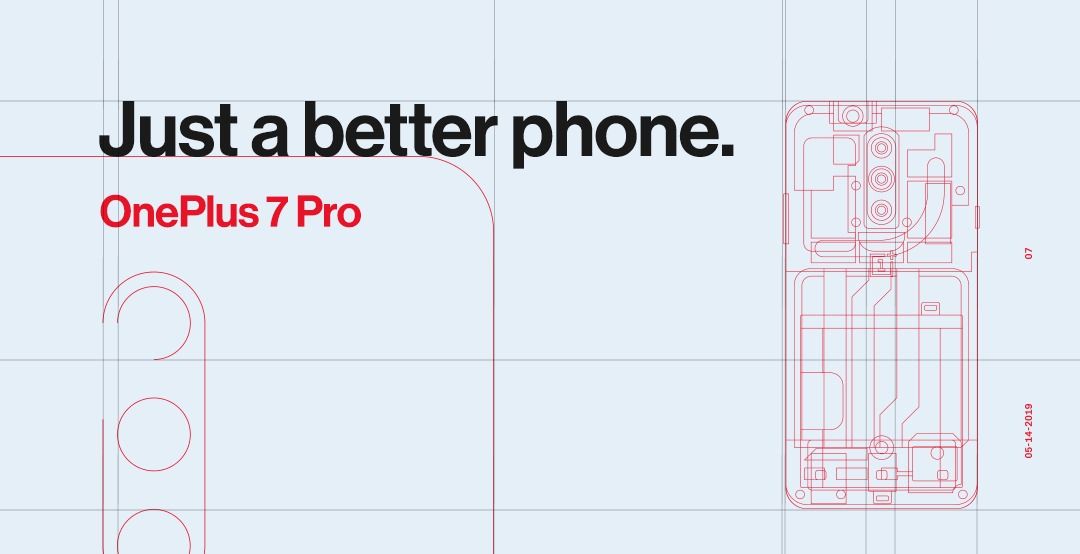 The first ad in The New York Times lists the things that the upcoming smartphone will not have. The ad reads, "No bells and whistles. No bezel. No Notch. No app lag. No bloatware. No $2,000 price tag. No random music." Now, the last line could be a jab at Apple, as it is known for loading music on to their smartphones. No Bezel and no notch suggest a full-screen display, which we have been seeing in the leaked renders. No app lag and No bloatware are obvious references to the Snapdragon 855 SoC and Oxygen OS. Lastly, the $2,000 tag is again a jibe at the Samsung Galaxy Fold's price tag. The No bells and whistles line could be indicative of the company's decision to stay away from tech like wireless charging.
No bells and whistles.
No bezel.
No notch.
Just a better phone.

Now that's newsworthy.@nytimes pic.twitter.com/85DgxLG7YN

— OnePlus USA (@OnePlus_USA) April 29, 2019
The outer spread of the same ad gives us a glimpse of the OnePlus 7 Pro through the blueprint of the smartphone. We can see the triple camera module of the handset in the said image as well as a metallic cooling pipe. However, the most interesting part can be seen in the top left corner, where you can see the sliding mechanism of the elevating selfie camera peeping. We now have the official confirmation from the horse's mouth itself that the Pro variant will feature the pop-up selfie camera.
OnePlus also pushed out its top-ranking position as a smartphone brand as per PC Magazine's readers' choice awards for overall satisfaction through the same campaign.