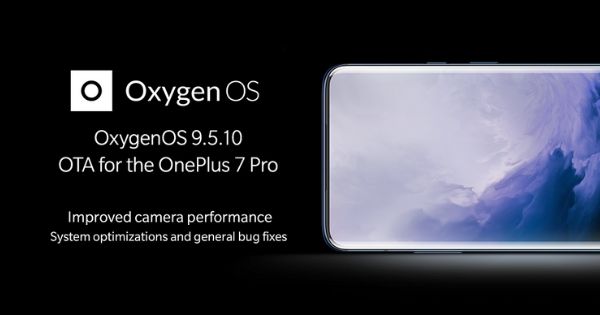 "The OxygenOS 9.5.10 update for OnePlus 7 Pro is a hotfix update and is being rolled out in phases"
OnePlus 7 Pro (review) has received a new update which contains several improvements to the system and the camera. The new OxygenOS 9.5.10 update for OnePlus 7 Pro is currently being rolled out in certain regions. A broader rollout should start in a few days, according to OnePlus. The company had released the OxygenOS 9.5.9 build earlier this month, but several users had reported random shutdowns after the update. Therefore, OxygenOS 9.5.10 is a hotfix build and has been rolled out after halting the previous update.
The changelog for the new OnePlus 7 Pro OxygenOS 9.5.10 build is a huge one. It contains several improvements to the system and installs the June Android security patch, which is still not the latest. Nevertheless, let's take a look at all the improvements in the new update. For starters, OnePlus has improved the touch sensitivity of the display even more. The visual effects are said to be smoother as well now.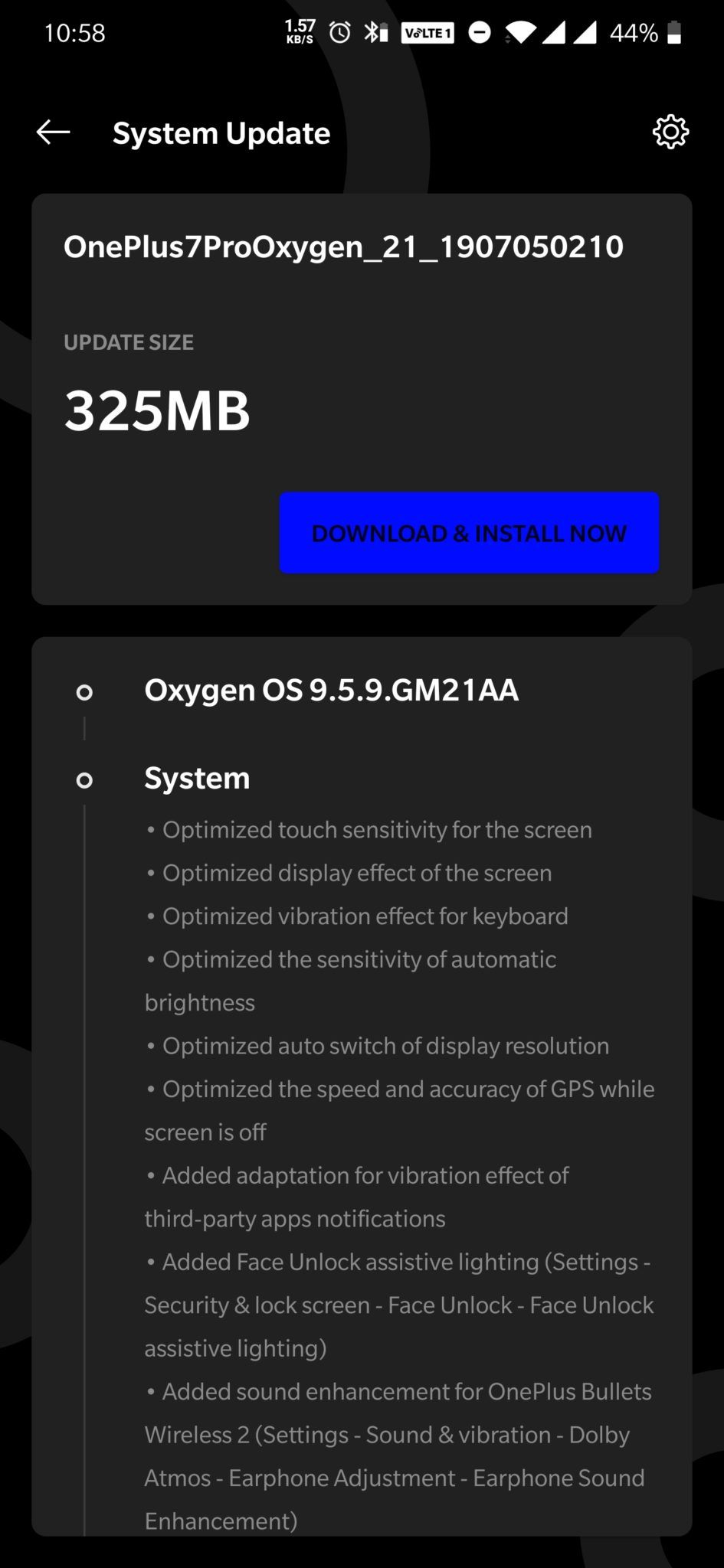 Coming to the camera, the OxygenOS 9.5.10 update will improve performance of camera when switching from front to back. The update also improves the auto-focus speed and the photo quality of 48-megapixel JPG images taken in Pro mode. Finally, the Panorama mode now features advanced photo-stitching, which should improve panorama photo quality.
The build also includes optimisations for automatic brightness sensitivity, haptic feedback for keyboard, display resolution auto-switch feature, and speed/accuracy of GPS when screen is off. OnePlus has also added a Face Unlock assistive lighting feature and adjusted the haptic feedback settings of notifications from third-party apps. Furthermore, the update will reportedly enhance the sound on the OnePlus Bullets Wireless 2 headsets. 3 SE and Telenor SE users will be delighted to know that the update adds support for VoLTE and VoWiFi. The update also includes other general bug fixes and performance enhancements.
As mentioned in the beginning, the update is currently rolling out in phases. If you haven't received the update yet, you may have to wait for a few more days. OnePlus wants to make sure that there aren't any critical bugs present in the update before it is available for everyone.