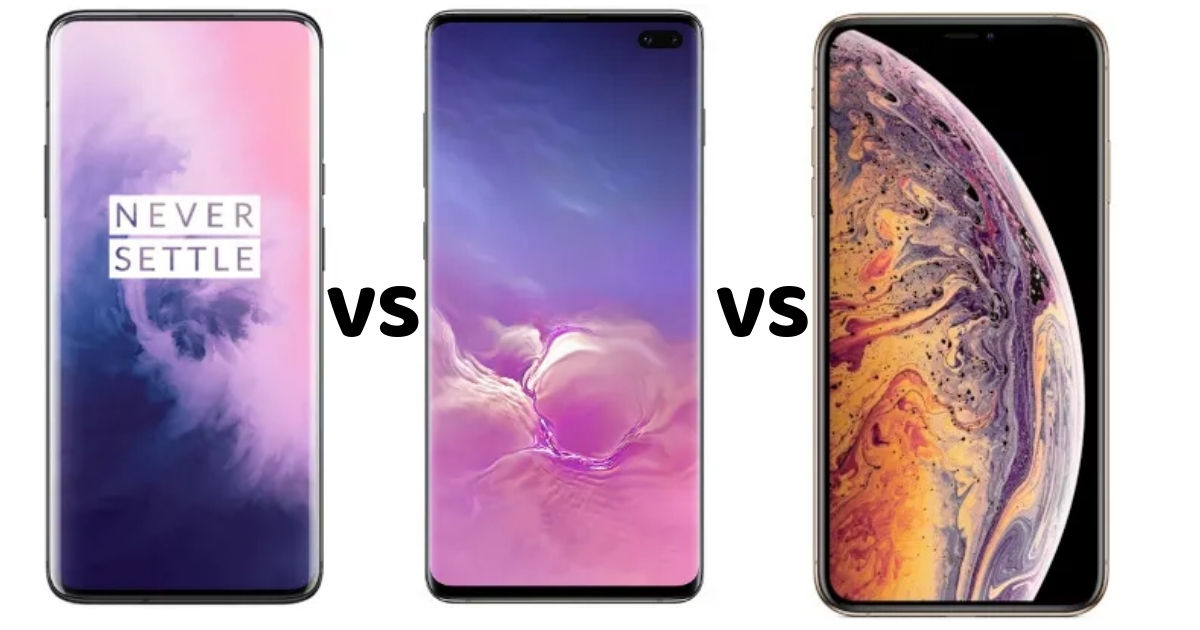 "The OnePlus 7 Pro is the most expensive OnePlus smartphone ever and goes straight up against heavyweights like the Samsung Galaxy S10+ and Apple iPhone XS Max"
Along with launching the OnePlus 7, which is an update to the 6T, OnePlus has launched a Pro model for the first time ever. The company was hitherto known for offering high-end phones with mid-range price tags, but with the OnePlus 7 Pro, it's taking things up a notch. The OnePlus 7 Pro is a loaded smartphone with almost all the bells and whistles you'd expect from a super-premium smartphone. And yet, the brand's latest is affordable when compared to the likes of the Samsung Galaxy S10+ (review) and iPhone XS Max (review). To give you a clear idea about how it fares against these two biggies, we've brought this detailed comparison between the three. Let's begin.
OnePlus 7 Pro vs Samsung Galaxy S10+ vs iPhone XS Max: prices in India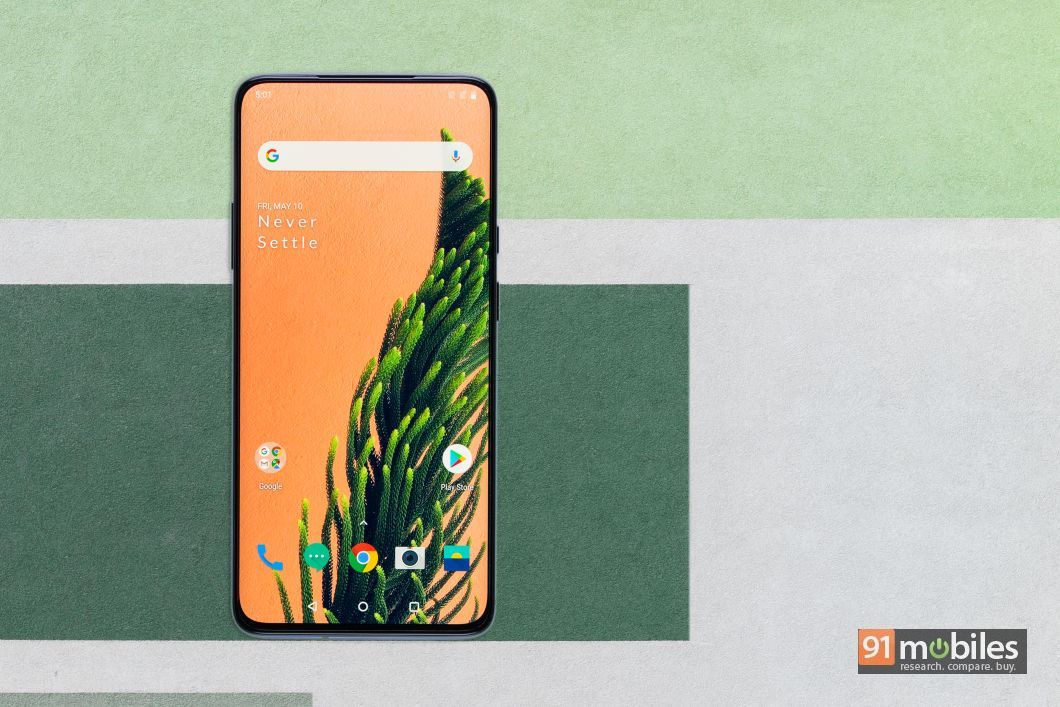 The OnePlus 7 Pro's default model, which comes with 6GB of RAM and 128GB of storage, comes at Rs 48,999. Its 8GB and 12GB RAM variants both offer 256GB of in-built memory, and cost Rs 52,999 and Rs 57,999, respectively. The phone will be made available for purchase from May 15th onwards through pop-ups stores and from May 16th onwards on Amazon.in and OnePlus.in.
Compared to that, the Samsung Galaxy S10+ is a much expensive affair. It starts at Rs 73,900 for the 8GB + 128GB model. Its 8GB + 512GB variant goes for Rs 91,900, whereas its highest-end 12GB + 1TB unit sells for Rs 1,17,900. Then there's the iPhone XS Max, which is priced at Rs 1,09,900 for the base 64GB configuration. Its 256GB variant goes for Rs 1,24,000, while the top-end 512GB option has been priced at a whopping Rs 1,44,000.
OnePlus 7 Pro vs Samsung Galaxy S10+ vs iPhone XS Max: specifications, design and features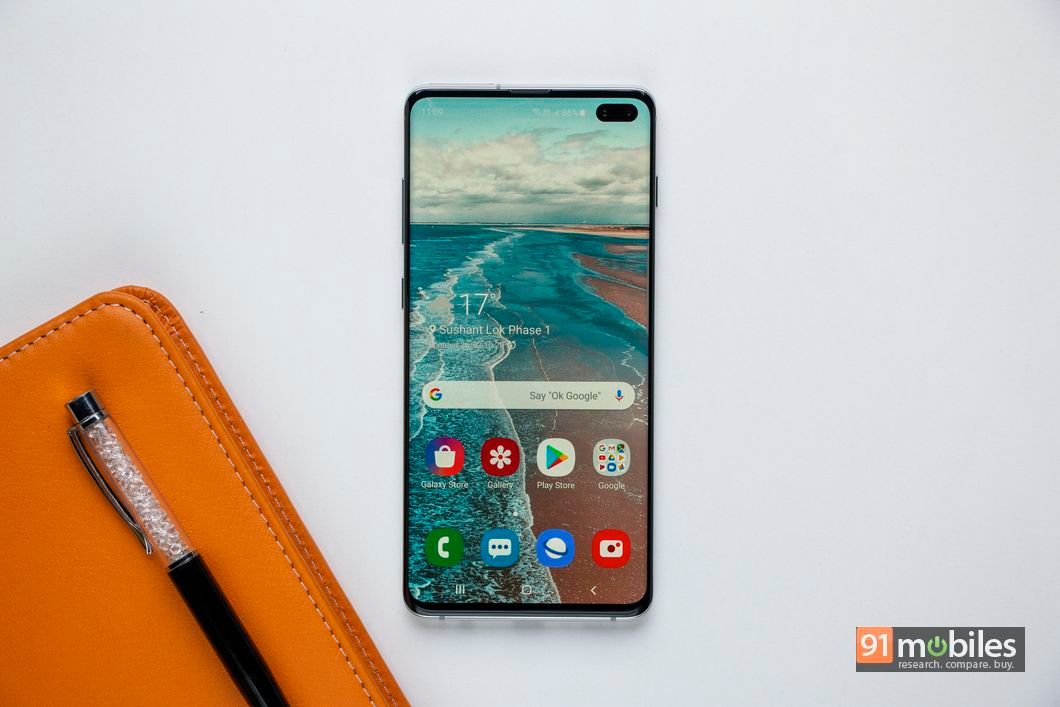 The OnePlus 7 Pro is highlighted by its exquisite 6.67-inch Quad HD+ display. This screen is referred to as a Fluid AMOLED panel owing to its 90Hz refresh rate. The handset has minimal bezels on the top and bottom, while the panel just wraps itself around the side surfaces to create a waterfall effect. This phone has the biggest display among the three, and it doesn't even have a notch since its front camera is hidden inside a pop-up mechanism. In contrast, the Galaxy S10+ ships with a 6.4-inch Super AMOLED panel with a QHD+ resolution. But it's got the dual-camera punch-hole cut-out on its screen, which is quite distracting. The iPhone XS Max on the other hand, features a 6.5-inch OLED panel with a resolution of 1,242 x 2,688 pixels. Unlike the other two devices, the XS Max features a full-sized notch, and thus doesn't offer that good of an immersive experience. That said, this display boasts 3D Touch functionality as well as 120Hz touch sensing.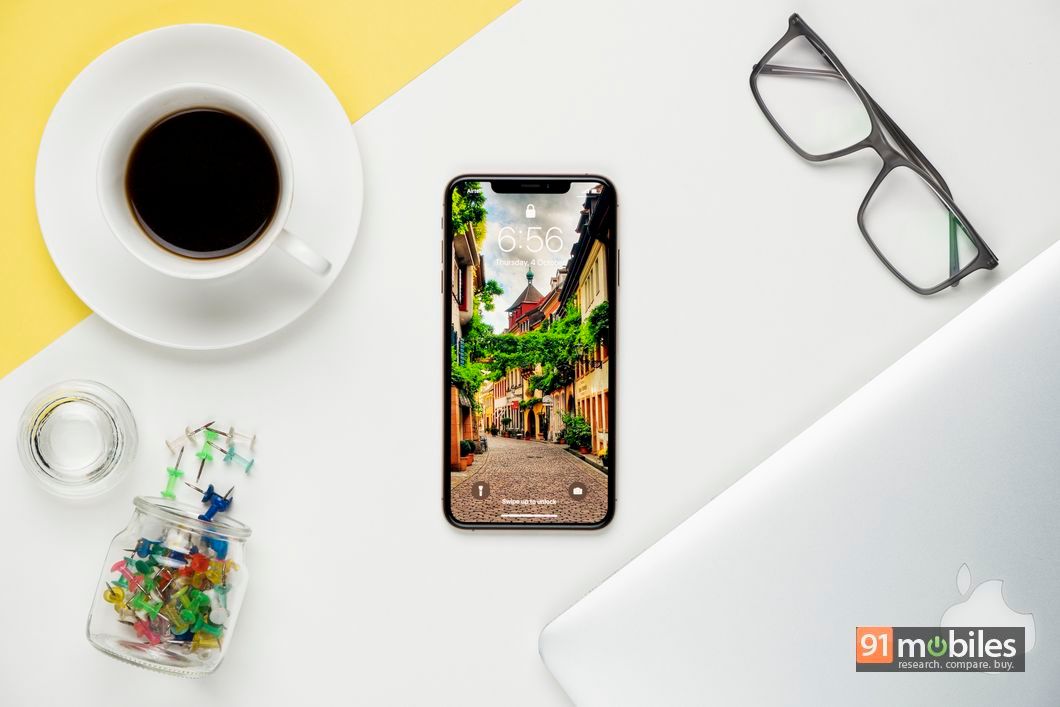 Fingerprint sensors are embedded into the displays of the OnePlus 7 Pro and the Samsung Galaxy S10+, which gets an advanced ultrasonic sensor. As for the iPhone XS Max, it makes do with its Face ID system enabled by its advanced TrueDepth camera system. Triple cameras are another aspect that set the OnePlus and Samsung's handsets apart, while Apple continues with dual cameras on the back. Both the 7 Pro and XS Max have given the headphone socket a miss, while the S10+ is among the last few standing by continuing to offer the universal 3.5mm interface. Samsung's Galaxy S10+ and iPhone XS Max come with IP68 waterproofing, but the OnePlus 7 Pro doesn't come with any such feature.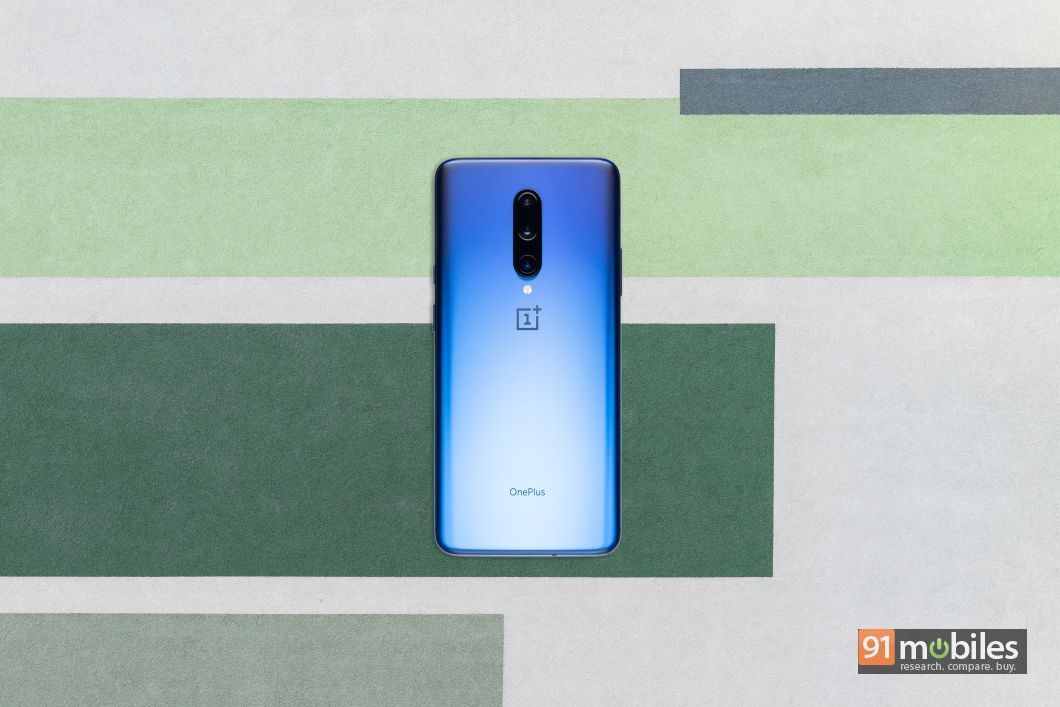 It's no surprise that the new OnePlus 7 Pro has adopted the latest-and-greatest Snapdragon 855 chipset, which delivers a high-end 2.8GHz octa-core CPU and an Adreno 640 GPU. The S10+' Indian models come with Samsung's very own 8nm Exynos 9820 SoC, which offers a 2.73GHz octa-core processor and a Mali-G76 MP12 GPU. And then there's Apple's extremely powerful 7nm A12 Bionic chip powering the XS Max. The silicon comes with a hexa-core CPU setup and a quad-core graphics. It has also been equipped with a next-gen neural engine that smoothly handles all the AI functionalities of the phone.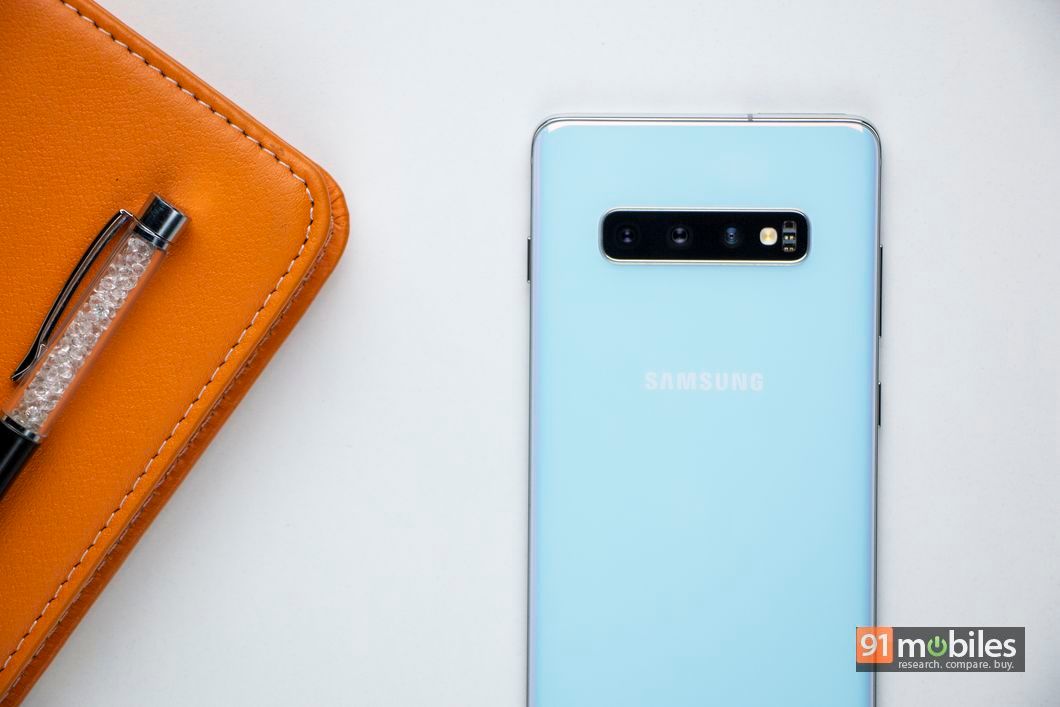 Coming to the cameras, the OnePlus 7 Pro ships with a 48MP primary shooter with a really wide f/1.6 aperture lens. There's a second 8MP camera with a telephoto lens, which offers 3x optical zoom. And lastly, there's a 16MP snapper, which is paired with an ultra wide-angle lens. The selfie camera, which pops up whenever summoned is a 16MP unit.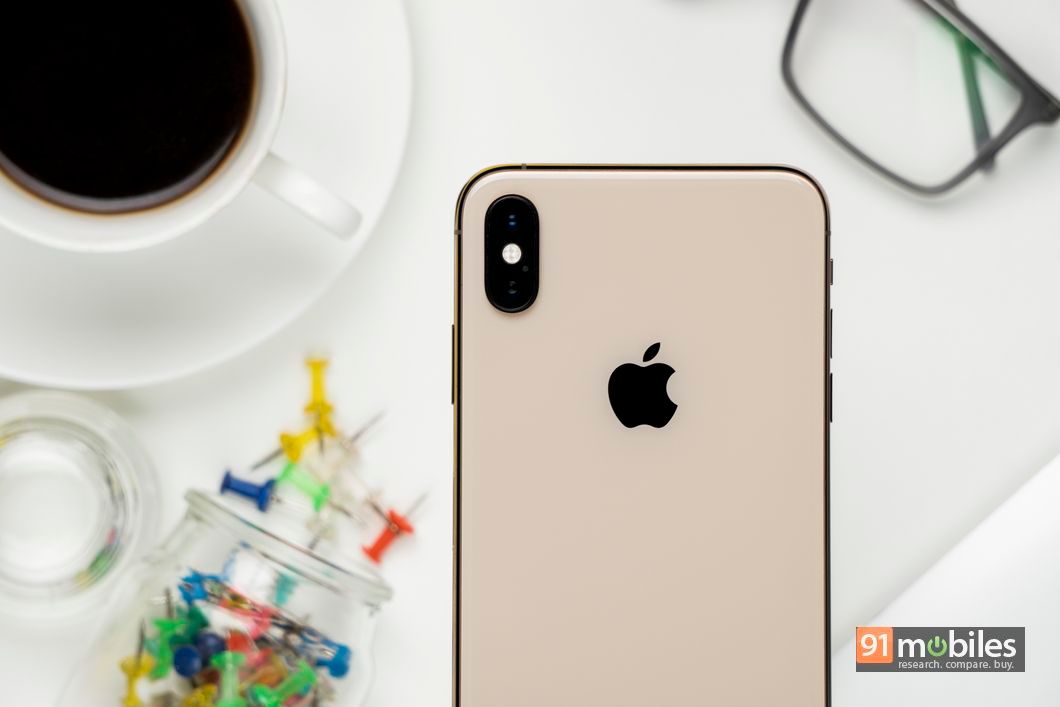 The Samsung Galaxy S10+ has a similar three-camera setup, with a 12MP main camera (offering variable aperture between f/1.5 to f/2.4), a 12MP telephoto shooter with 2x optical zoom and a 16MP ultra wide-angle sensor. On its front is a dual-camera array consisting of a 10MP primary sensor and an 8MP secondary one. The iPhone XS Max boasts a pair of 12-meg snappers, with the second one serving as a telephoto snapper offering 2x optical zoom. The front camera on Apple's handset is a 7MP unit. All these devices offer portrait modes, and AI features among other things.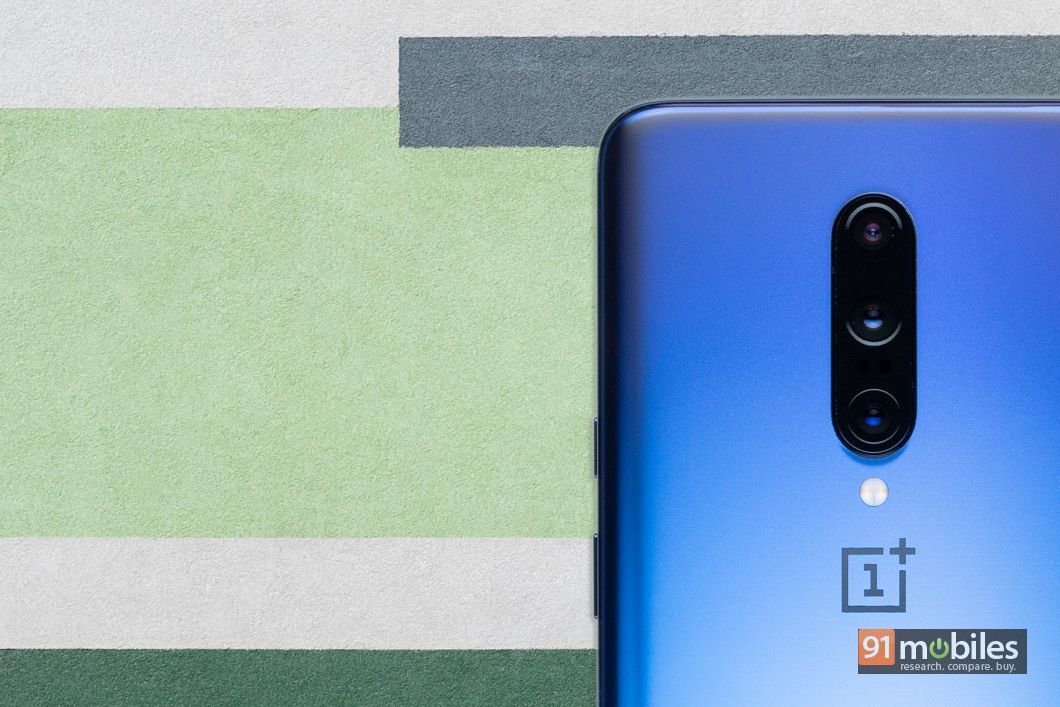 The OnePlus 7 Pro packs a capacious 4,000mAh battery with 30W Warp Charge support. Unfortunately, this device does not support wireless charging, which the other two phones do. The battery onboard the Galaxy S10+ is a 4,100mAh unit that charges at 15W even with a wireless pad. It can also turn into a power bank thanks to its reverse charging functionality, which works at 9W. The iPhone XS Max reportedly sips juice from a 3,174mAh cell. This device can be charged at 15W, but the included charger in the box is not capable of offering that levels of speed.
Bottomline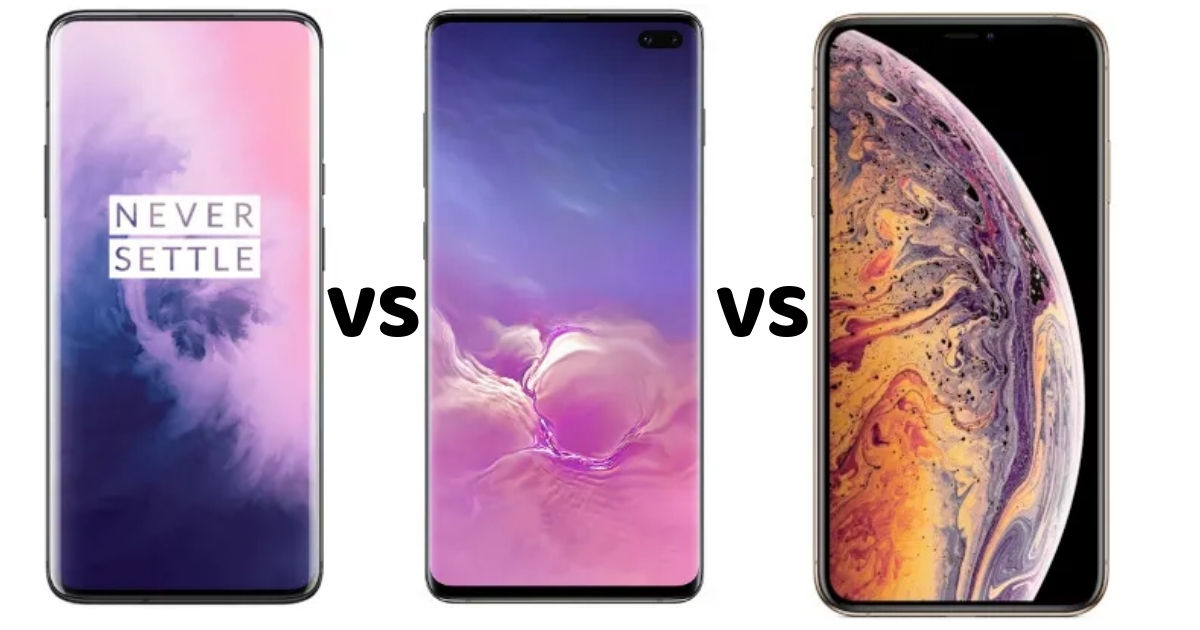 As you can see, choosing between the three quite a difficult task. The iPhone XS Max is a great handset, but it falls short on the list of extra features that the other two are offering. But if you're an Apple loyalist, this is the best iPhone to buy among them all. With that out of the way, the OnePlus 7 Pro has an extremely tempting price, but it misses out on features like waterproofing, wireless charging and the ability to expand the storage. If those mean a lot to you, spending more on the Galaxy S10+ will be the wise thing to do. But if not, then the 7 Pro will definitely be the wiser choice, as you'll be saving a lot of your hard-earned cash while getting a full-blown flagship experience.