"While the OnePlus 7T Pro was expected to be launched at the September launch event, the company only introduced the OnePlus 7T, alongside its first TVs."
The OnePlus 7T Pro is nearing its launch and now, a banking page of HDFC Bank's SmartBuy offer for its credit card users has revealed that the OnePlus 7T Pro is indeed close to launching in India, and is in line with its global launch, which is slated for October 10th in London. The offers on HDFC Bank's SmartBuy page further details the dates of availability of the OnePlus 7T Pro on various platforms, including offline retail store availability.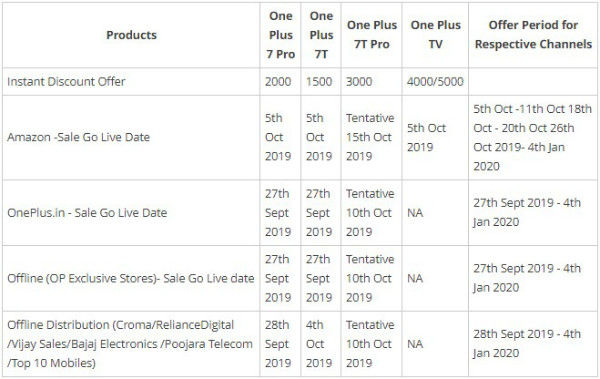 According to the page, the OnePlus 7T Pro will be available across OnePlus' own online store, as well as the brand's collaborated offline retail stores, from October 10th. Subsequently, the page states 'offline distribution' multi-brand channels such as Croma Retail, Reliance Digital, Vijay Sales, Bajaj Electronics and Poojara Telecom to be stocking up on the OnePlus 7T Pro by October 10th, ahead of the availability of the device on Amazon India. On the latter, HDFC Bank says that availability will begin only on October 15th.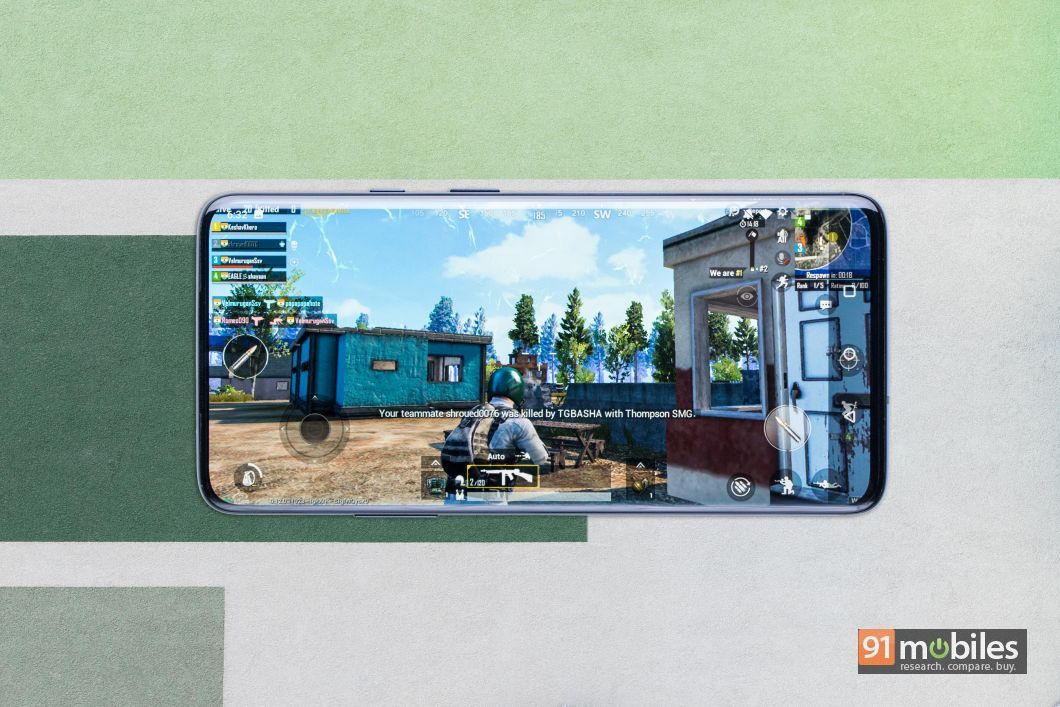 Each of these sale outlets will reportedly include an instant discount of Rs 3,000 for users of HDFC Bank credit cards, minus corporate and commercial cardholders. While there is no word on the exact pricing yet, the OnePlus 7T Pro is not expected to cost much higher than the OnePlus 7 Pro, which itself drew plenty of eyeballs when it launched at near the Rs 50,000 price mark. The OnePlus 7T Pro is expected to offer minor changes to the 'Pro' variant of the OnePlus flagship, upgrading the processor to Snapdragon 855+, and offering a larger battery (rumoured to be 4,080mAh) with Warp Charge 30T fast charging. Apart from this, the device is largely expected to retain the full-screen 6.67-inch, 2K+ 90Hz display, the pop-out front camera and the triple rear camera powered by a 48-megapixel primary sensor.
Given such minute changes, OnePlus will likely sell it at the same price as the OnePlus 7 Pro. However, the company is also expected to bring a McLaren edition of the OnePlus 7T Pro, similar to what we had seen with the OnePlus 6T. This variant might offer some performance upgrades, although the 7T Pro would already include a 12GB RAM variant, in all likelihood. As of now, however, there is no mention of the additional variant, and with the expected date of launch just about a week away, it will be interesting to see how users express their interest in the device, going forward.