"OnePlus had previously partnered with T-Mobile, and may be looking to expand its presence in the US now"
OnePlus 8
will reportedly launch in the US with Verizon as a network partner. The information comes from sources quoted by Android Police, which states that OnePlus is looking to expand its carrier locked smartphones being offered in the US. Previously,
OnePlus has partnered with T-Mobile
to offer carrier bundled offerings with its smartphones. However, those interested in buying OnePlus' phones in USA remain largely dependent on the unlocked devices that are sold directly from OnePlus' own website.
Verizon is looking to join with OnePlus with the advent of 5G connectivity. According to the report, Verizon will be selling carrier locked versions of the OnePlus 8 5G smartphone, which is slated to launched globally, some time in early 2020. OnePlus will likely offer a multi-mode 5G modem on the OnePlus 8, which will also make use of the mmWave 5G spectrum that Verizon operates in USA. However, this does not clarify whether Verizon will be the exclusive partner for OnePlus' upcoming 5G smartphone, or whether T-Mobile would continue to be one of OnePlus' carrier partners as well, in North America.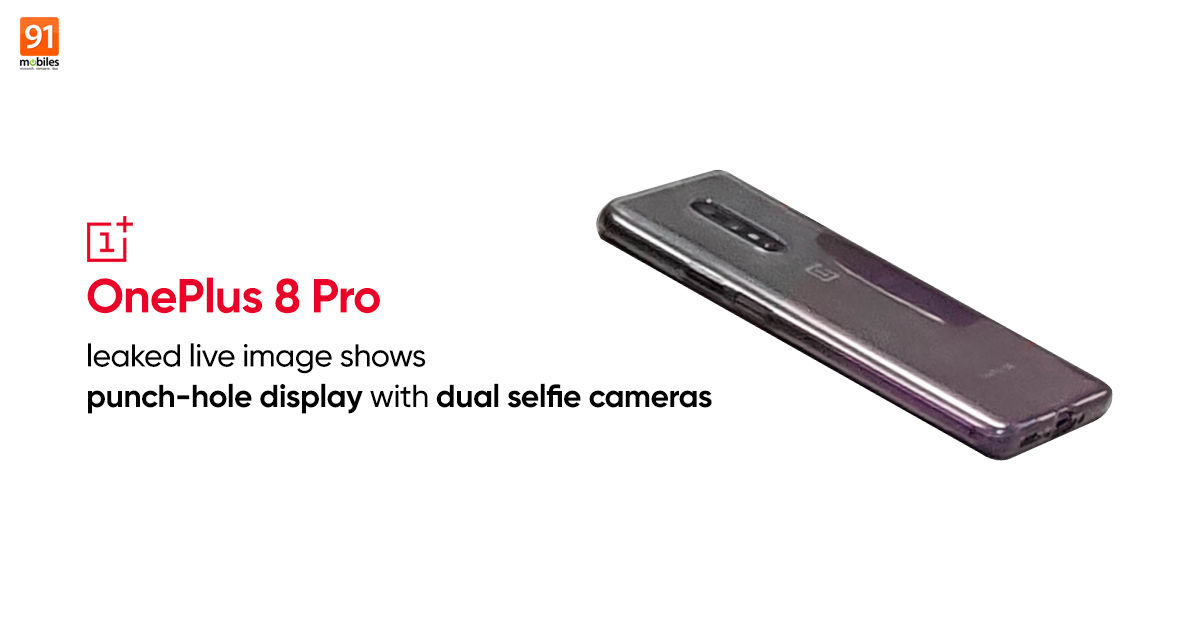 OnePlus 8 series is said to include three variants this year. In addition to the regular OnePlus 8 and OnePlus 8 Pro, there will also be a
OnePlus 8 Lite
smartphone, whose
exclusive renders were revealed by 91mobiles
a little while ago. OnePlus 8 Lite is expected to be the affordable model in the lineup, featuring a Mediatek Dimensity 1000 chipset with 5G connectivity, along with up to 8GB RAM. The Lite variant is expected to be closer in design to the OnePlus 7T, but feature a punch-hole cut-out for the front camera. Other specs expected include a 6.4-inch full HD+ AMOLED display, 48-megapixel primary rear camera, triple rear camera setup, and 90Hz display refresh rate.
OnePlus 8 and OnePlus 8 Pro, meanwhile, are expected to run on the Qualcomm Snapdragon 865 chipset, and feature up to 12GB of RAM and 256GB storage. The OnePlus 8 may retain the same display as the 'Lite' variant, with the OnePlus 8 Pro expected to house a larger 6.7-inch, quad HD+ AMOLED display. Certain upgrades are expected in the camera department as well, including a 64-megapixel primary rear camera. All variants of the OnePlus 8 are expected to feature 5G connectivity.