Highlights
OnePlus 8T Concept has been announced
The concept phone comes with shifting colours and reactive sensing technology
The reactive sensing technology is a combination of ECMF and mmWave technology
The OnePlus 8T Concept phone has been announced — the new device comes with a unique new design that looks to take things one step ahead of the OnePlus Concept. The OnePlus 8T Concept comes with a uniquely-designed back panel and reactive sensing technology. The latter involves ECMF (Electronic Color, Material, and Finish) that can change colour from dark blue to silver for notifications and uses mmWave sensing technology, borrowed from 5G, for hands-free control. Another use-case that OnePlus highlighted for the OnePlus 8T Concept is 'Breathing Monitor' that uses mmWave technology to register a user's breathing and then changes the colour of the back panel in sync with that, effectively making the phone a biofeedback device. "The OnePlus 8T ECMF breathes with you," the company said in its press release. OnePlus 8T Concept specifications remain similar to the regular OnePlus 8T.
Read more: OnePlus 8T review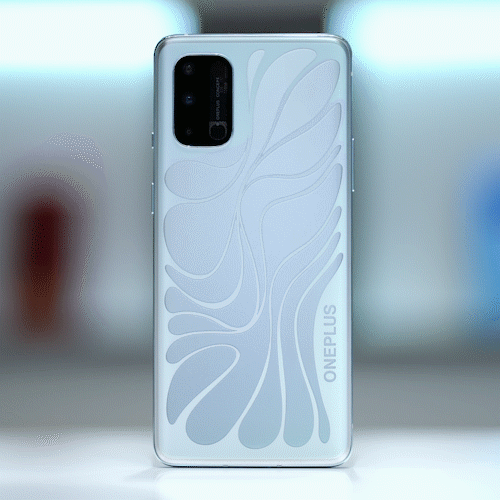 OnePlus 8T Concept design
The OnePlus 8T Concept design isn't very different from the standard 8T. It has got the same punch-hole display and a rectangular camera module at the back. That said, the back panel has a 'Natural Design', which OnePlus claims is inspired by the multi-hued flowing water in the hot springs of Pamukkale, Turkey. This is mated with Reactive Sensing Technology that includes ECMF that, as stated above, stands for Electronic Color, Material and Finish, a form of colour-changing film that contains metal oxide in a glass. When the metal oxide activates — like when you get a call or notifications — the colour of the glass changes from a dark blue to a light silver.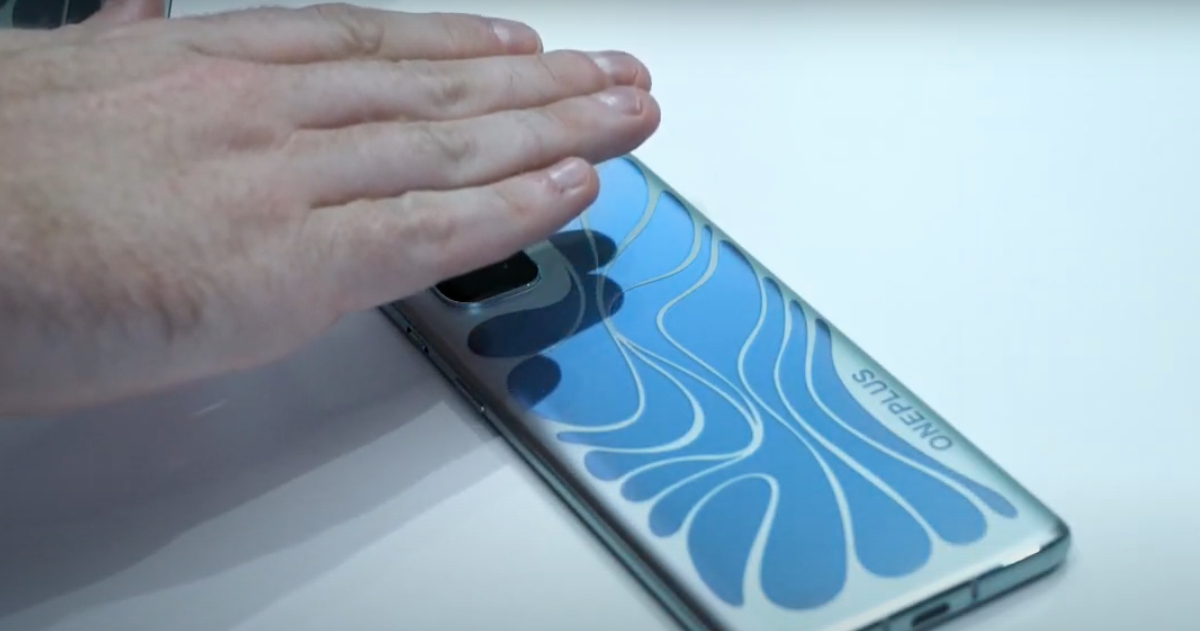 The ECMF design becomes 'truly interactive' by working in combination with mmWave sensing technology, which is housed in the OnePlus 8T Concept's rear camera module. The tech has the same working principle as 5G, in the sense that it transmits and receives electromagnetic waves. However, the waves allow the device to perceive the image, locate, and track objects, instead of delivering high-speed internet. Additionally, mmWave allows users to control the OnePlus 8T Concept using air gestures. In one of the videos showcased by OnePlus, users can accept or decline a call by just a hover atop the camera module at the back. The mmWave can also monitor breath. OnePlus claims that in the near future, there will be many more uses for Reactive Sensing.