After being a flagship killer in its early years, OnePlus officially joined the flagship ranks with its Pro series a couple of years ago. And its latest Pro device, the OnePlus 9 Pro, consolidates its premium segment presence, with a starting price of Rs 64,999. But even though the Android premium segment is not as crowded as it was a few years ago, when you had options here from the likes of HTC, LG, Huawei, Sony Ericsson, and Google, it is not going to be plain sailing for the new Never Settler. Standing in its way is the Galaxy S21+ which comes with a higher price tag but with the Galaxy S heritage. Some might even say the S21, but we think that that particular device is more for those looking at a relatively compact flagship. If you are looking at a premium Android phone right now, and do not have the bucks that an S21 Ultra requires, then it is a fair chance that you would find yourself stuck between the Galaxy S21+ and the OnePlus 9 Pro. Which of them is the one for you? Let me try and figure out.
Appearance and design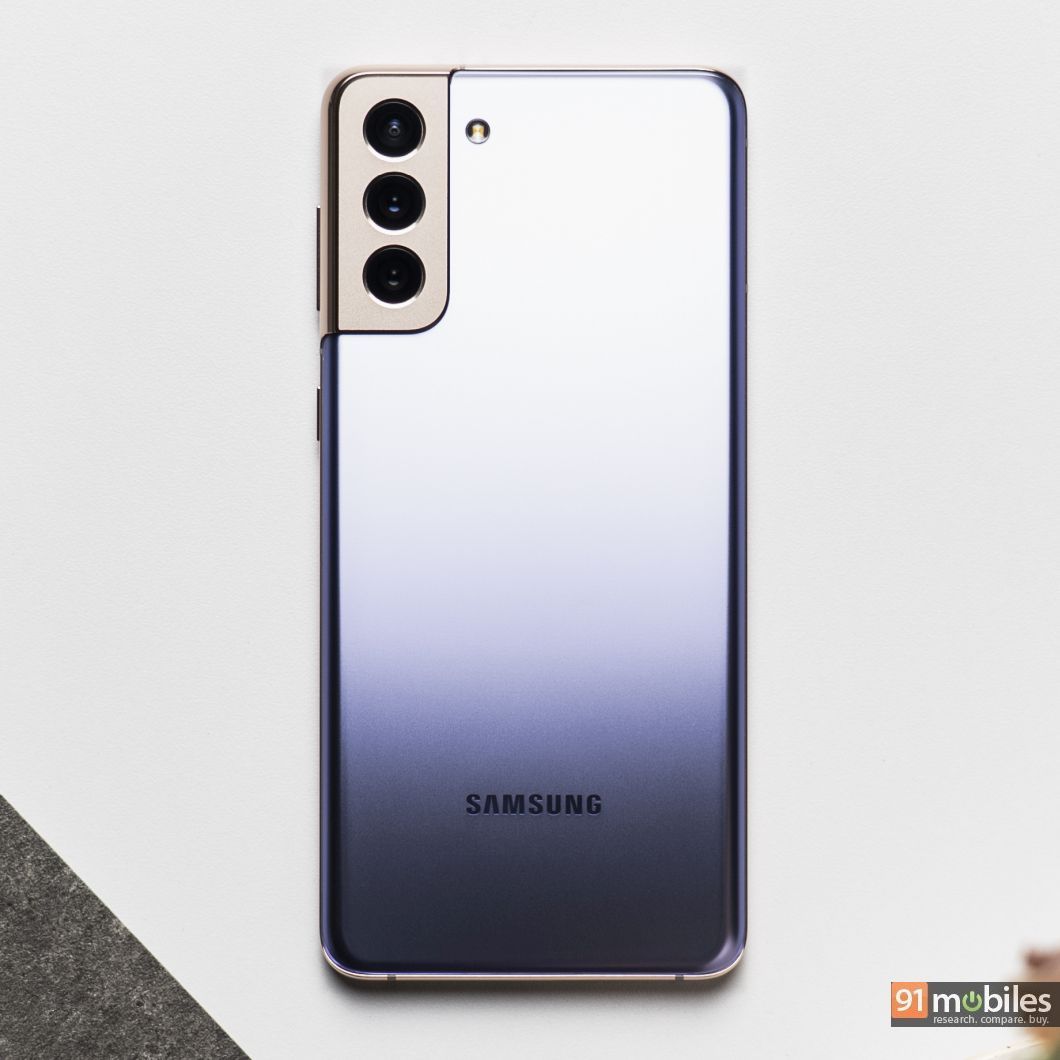 Both phones come with glass front and backs. But we think that the metal-encased camera unit and the smooth and slightly curved back of the Samsung device (pictured above) give it a very clear edge over the smart but slightly more routine looking OnePlus 9 Pro (below) – some might like the OnePlus' curved glass front more than the flat one on the S21+, though.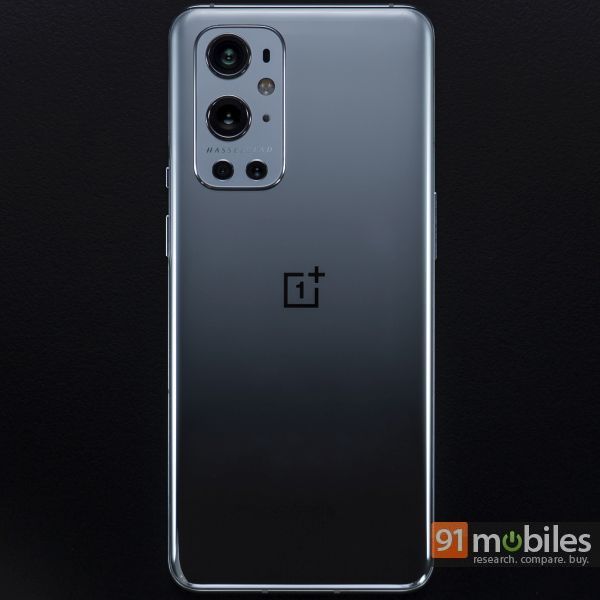 The S21+ is also slimmer (7.8mm against 8.7mm) and less tall (161.5mm as compared to 163.2mm) than the OnePlus 9 Pro. Yes, it is a little heavier than the new OnePlus, but the Galaxy S21+ definitely lords it over the Never Settler in the looks department, especially if you go for the Phantom Black variant, which we feel is one of the best looking Android phones anywhere. Both phones are solidly built and have an IP68 rating for dust and water resistance, but only one will really turn heads.
Winner: Samsung Galaxy S21+
Display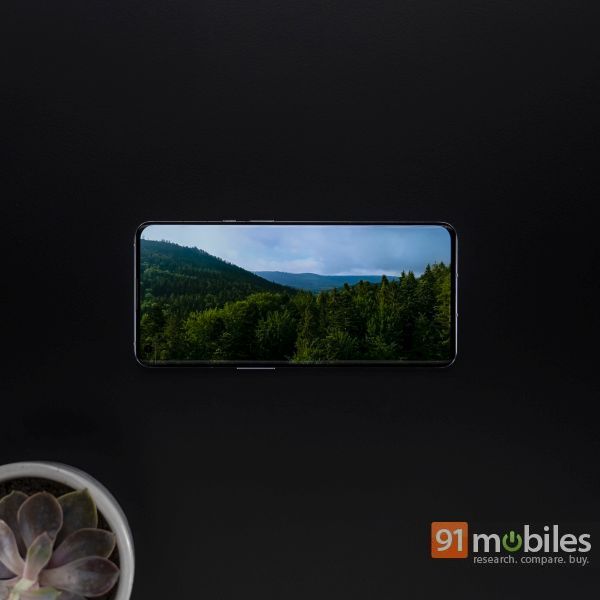 A few years ago, you would not have imagined any brand challenging a Samsung flagship in the display department. However, the OnePlus 9 Pro (above) does just that and puts up a very good show (pun intended) as well. Both phones have 6.7-inch displays, with the OnePlus 9 having a fluid AMOLED one and the Galaxy S21+ (below) having a dynamic AMOLED one.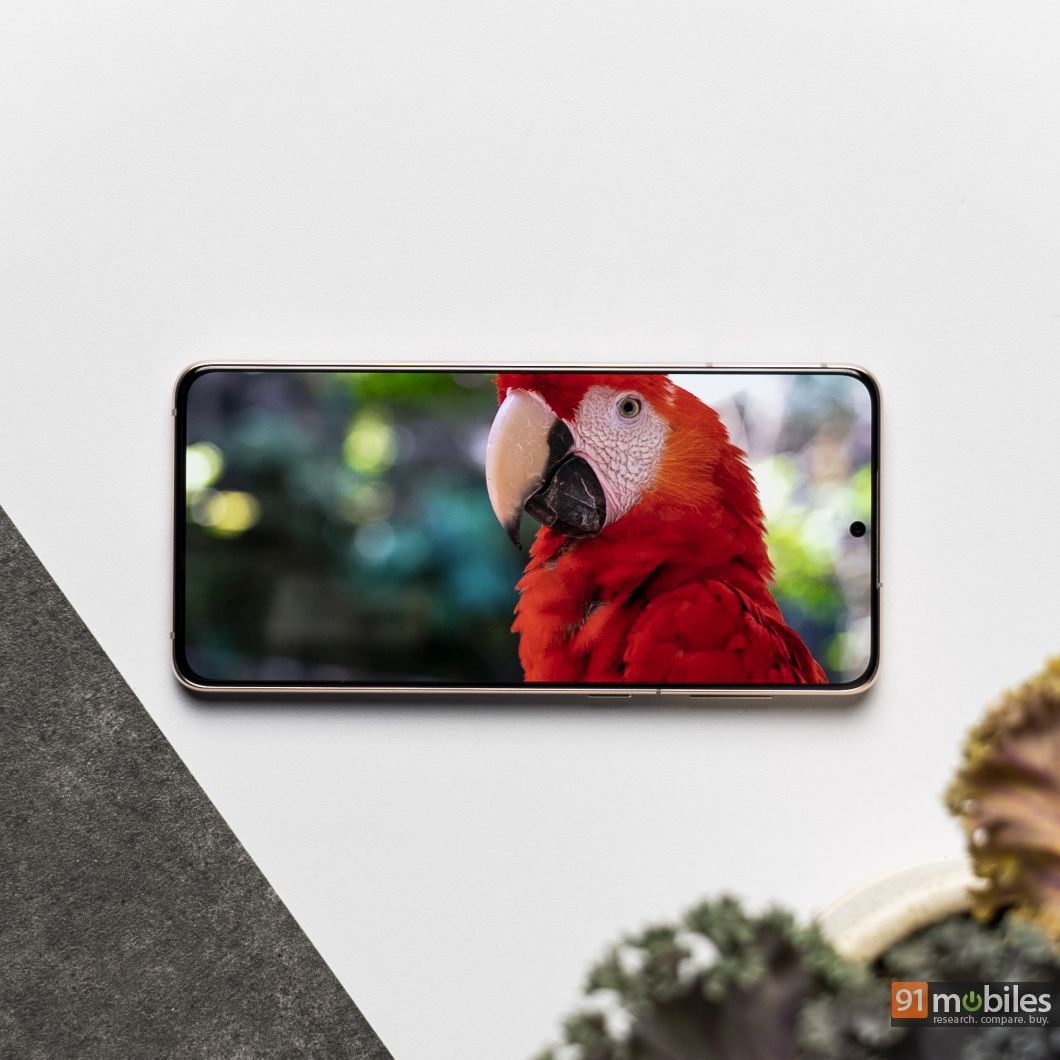 The OnePlus however has a much higher resolution – it is quad HD (3,216 x 1,440) as compared to full HD (2,400 x 1,080) on the S21+. Both phones have 120Hz refresh rate display with variable refresh rates, but the one on the OnePlus goes all the way down to 1Hz, while the S21+ varies between 48Hz and 120Hz. In spec terms, the OnePlus 9 Pro has everything going for it, but when it comes to actual appearance, I felt that the S21+ simply looked much more lively and vibrant. The OnePlus 9 Pro's display was very good indeed, but the S21+ just had that little bit extra. The Samsung effect? I don't know, but in spite of its lower resolution, I am giving this one to the S21+. And am genuinely surprised.
Winner: Samsung Galaxy S21+
Processor
The OnePlus 9 Pro comes with the flagship Qualcomm Snapdragon 888 processor, while the Indian variant of the S21+ has an Exynos 2100 under its hood. Although the Exynos 2100 is no pushover and is a flagship in its own right, in sheer spec and potential terms, the Force is with the OnePlus 9 pro here.
Winner: OnePlus 9 Pro
Memory and storage
OnePlus devices are known to be packed with RAM and storage and the OnePlus 9 Pro is no exception. The OnePlus 9 Pro has 8GB and 12GB of RAM and 128GB and 256GB of storage. In contrast, the Galaxy S21+ has 8GB of RAM and 128GB and 256GB of storage. Neither comes with expandable storage. Score another one to the OnePlus 9 Pro!
Winner: OnePlus 9 Pro
Cameras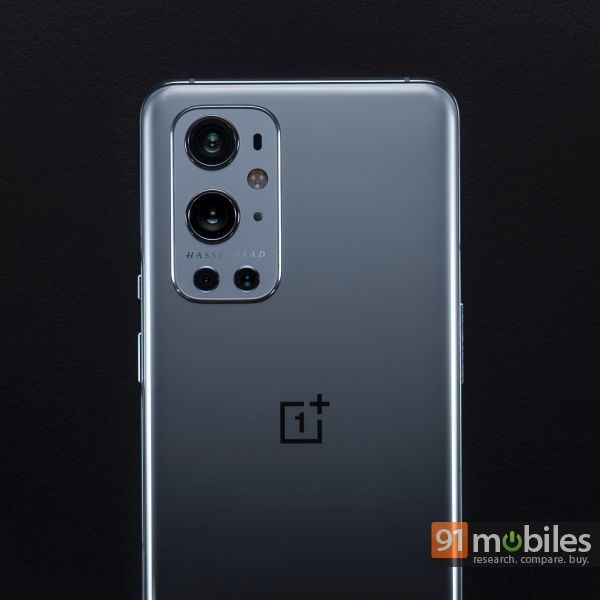 You would have thought that the OnePlus 9 Pro would have had an edge here with its Hasselblad partnership, but surprisingly, the S21+ wins this. And it does so mainly because its triple camera arrangement (12-megapixel main, 12-megapixel ultrawide, and 64-megapixel telephoto) is way more consistent than OnePlus' four-camera layout (48-megapixel main, 50-megapixel ultrawide, 8-megapixel telephoto, and 2-megapixel monochrome). The OnePlus 9 Pro did take some amazing snaps and sometimes delivered very realistic colours, but it also got a little too dull at times and sometimes even had focusing issues. The S21+ on the other hand delivered slightly more saturated but very pleasant-looking images time and again. The S21+ also had a clear edge in low light conditions and in video (where it also captured sound much better).


I also found its telephoto being far more effective than the OnePlus 9 Pro's. In selfies, the 10-megapixel snapper on the S21+ again delivered better images than the 16 megapixels one on the OnePlus 9 Pro – the colours might pop a little too much for some, but the pictures just look better. The S21+'s camera app also has simply many more options than the rather sparse one on the OnePlus 9 Pro (although the Hasselblad inspired Pro mode does give you a fair bit of control over different settings). Of course, improvement is often just a software update away in the OnePlus world, but as of now, the S21+ has a clear camera edge.
Winner: Galaxy S21+
Gaming, multimedia, and multitasking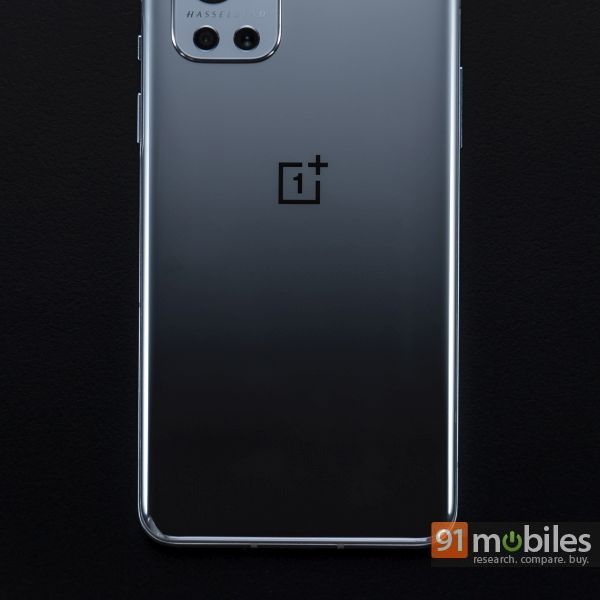 With flagship chips and stacks of RAM onboard, it is scarcely surprising that both phones are very capable of handling whatever task you give them, from video editing to high-end gaming. And from sessions of Call of Duty and a lot of multitasking, all I can say is that I could not spot any discernible difference in performance between the two. I did feel that the S21+'s stereo speakers seemed slightly superior to those on the OnePlus 9 Pro, but on the flip side, the OnePlus 9 Pro never seemed to heat up significantly no matter what we ran on it, while the S21+ could sometimes get a little too warm, especially after very intense gaming or photography sessions. It is an incredibly close call to take – the better display and sound of the S21+ make it a more multimedia-friendly device, but the OnePlus 9 Pro just seems to keep its cool a lot better. Literally. I am calling this one a tie, although benchmark lovers might be offended by it.
Winner: Tie
Interface and operating system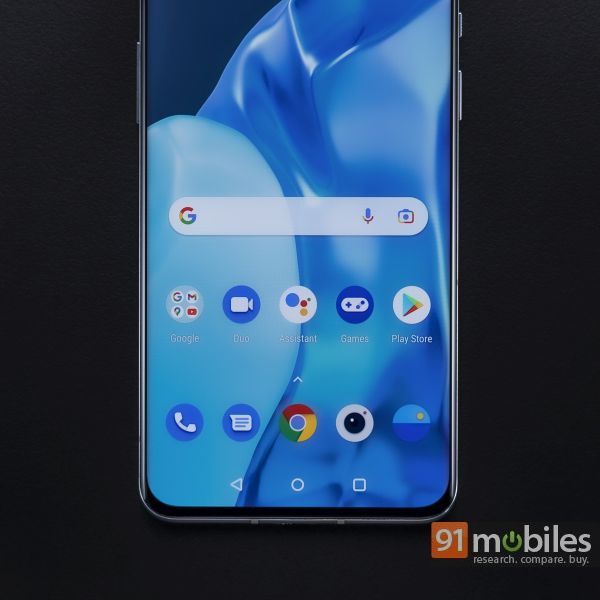 Both the S21+ and the OnePlus 9 Pro come with Android 11 out of the box. But they are very different in terms of usability. Samsung might have cleaned up its One UI a fair deal but it still seems way more cluttered than the relatively clean Oxygen OS on the OnePlus 9 Pro. Yes, the extra features that One UI brings to the table do make a big difference in terms of added functionality, especially in areas like photography, but those who like their phones clutter-free might prefer Oxygen OS. In the past, OnePlus was way ahead of the competition in terms of software updates, but Samsung has caught up in recent times. I really think this is going to be a very individual choice, although I personally lean a little towards Oxygen OS.
Winner: Tie
General performance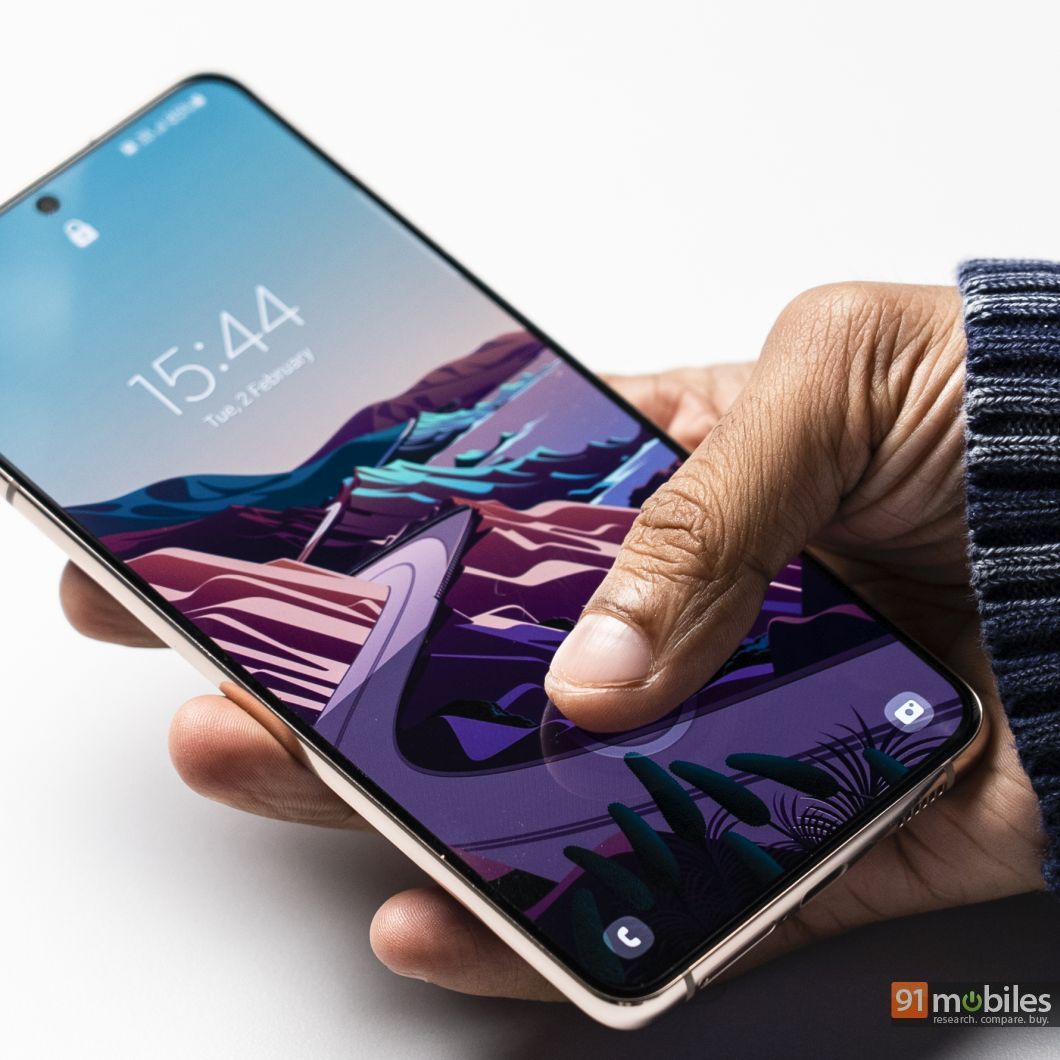 The Galaxy S21+ and the OnePlus 9 Pro were both very adept at handling day-to-day and routine tasks – the calls, the social networks, the messaging, and so on. I found the S21+'s slightly more compact and slimmer frame easier to handle but the difference is marginal. More significantly, the S21+ handled calls better. The OnePlus 9 Pro also sometimes got a little moody while connecting to Wi-Fi hotspots or generating its own. I think this might get sorted in the coming days, but as of now, I would say, the S21+ has a very slight edge here.
Winner: Samsung Galaxy S21+
Battery life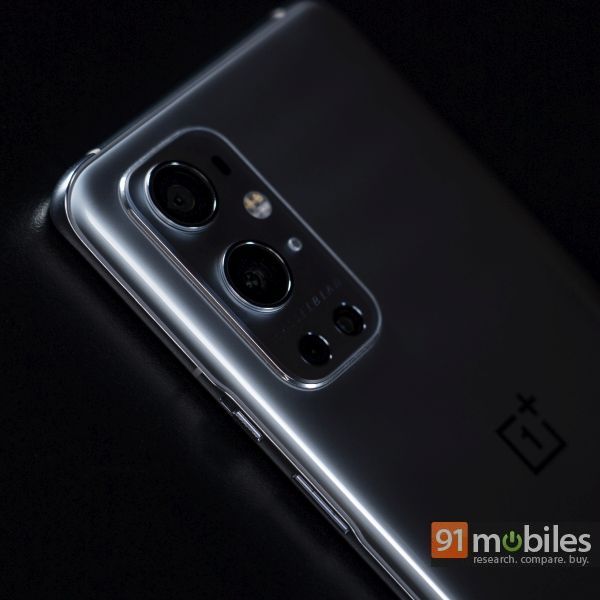 The S21+ comes with a 4,800mAh battery while the OnePlus 9 Pro has a 4,500mAh one. Perhaps the bigger battery combined with the lower resolution display (the OnePlus 9 Pro has a quad HD display) gives the S21+ a clear edge in battery life. The S21+ saw off a day of use easily while the OnePlus 9 Pro struggled to do so – this was when both were kept at 120Hz refresh rates and maximum resolution. However, the 9 Pro strikes back when it comes to charging. It not only supports 65W Warp Charge and can get charged in half an hour, but also has a charger in the box. The charger and the charging speed win this one easily for the OnePlus 9 Pro.
Winner: OnePlus 9 Pro
Price
In terms of price, this is a very one-sided battle. The Galaxy S21+ is priced at Rs 81,999 for the 8GB / 128GB variant and Rs 85,999 for the 8GB / 256GB variant. In comparison, the OnePlus 9 Pro has an 8GB / 128GB variant for Rs 64,999 and a 12GB / 256GB variant for Rs 69,999. Yes, there are pros and cons on both sides, but if you are on a tight budget, the OnePlus 9 Pro has a clear edge here – you can get its top variant for less than the price of the base variant of the Galaxy S21+.
Winner: OnePlus 9 Pro
Which one should you go for?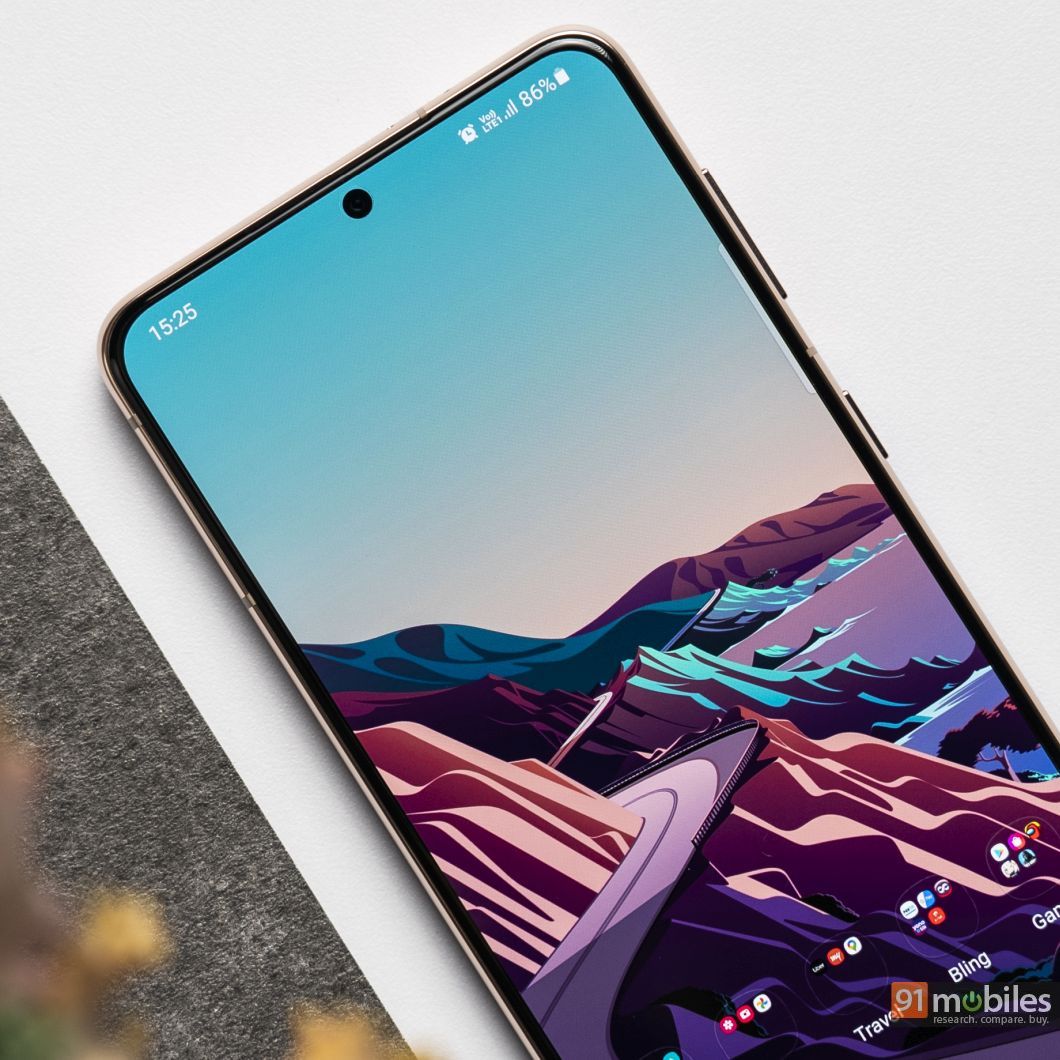 There is a significant price difference between the two phones, so well, if you are trying to save your money, the OnePlus 9 Pro is the phone for you. However, if you are willing to pay for overall performance, then matters get a little more difficult. Yes, the OnePlus 9 Pro does have a quad HD display and a Snapdragon 888 chip, but the Galaxy S21+ matches it in most performance departments with its Exynos chip and beats it in three very important ones – design, camera, and battery life. If budget is not that much of an issue, then it is really going to boil down to how much you value those three parameters. If that sounds confusing, you can console yourself with the thought that no matter which one you opt for, you have got a top-of-the-line Android flagship running the latest version of the OS and with 5G onboard for the future – not a bad place to be. And if the fact that it can go toe to toe with a Samsung flagship and hold its own does not show you how far OnePlus has come from its flagship killing days, nothing will.