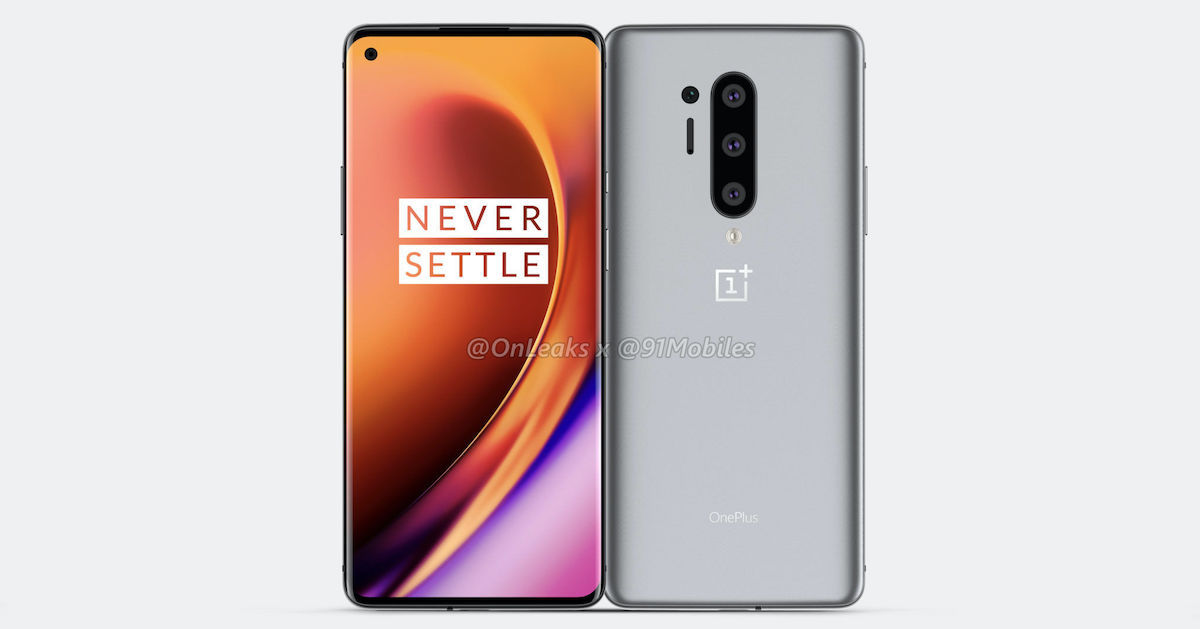 "OnePlus has confirmed that it is working to bring the always-on display features to its phones, and it should feature on the OnePlus 8 series"
OnePlus has offered phones with AMOLED displays for the past few years now, which have been lauded for offering a great viewing experience, especially with recent phones delivering high refresh rates. But the one feature that is surprisingly still missing on OnePlus phones is the always-on display, which is a feature that OnePlus fans have been asking for quite some time now. It seems the company is finally listing to its fans about this one and will soon bring the always-on display feature to its OnePlus phones. OnePlus has officially confirmed that it will bring the feature via a software update.
Interestingly, the OnePlus 6, launched in 2018, came with an always-on display but the company removed it in future models citing battery concerns. Current OnePlus smartphones have an 'Ambient display' which shows basic information such as date, time and app notification icons when the phone detects movement.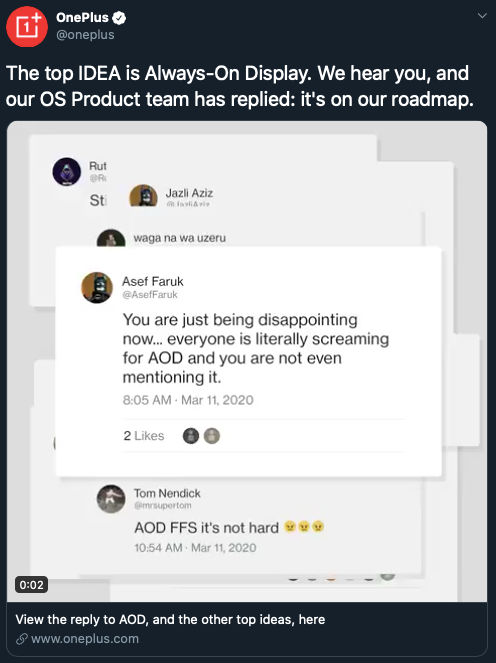 Via a tweet, OnePlus has confirmed that the OnePlus community's top request for new features has been the inclusion of an always-on display. The Chinese smartphone giant has confirmed that the company's developer team has been working to bring this feature on OnePlus devices through the ways of a software update. As far as the upcoming OnePlus 8 is concerned, it may be that the feature is provided out-of-the-box. We will have to wait and see when the update comes since the company has not provided us with any specific timeline.
Some other top features requested by the community include OnePlus Dex mode which would function similar to Samsung Dex, Edge notification light, boosting capabilities of the alert slider, among others. Separately, a report by WinFuture.de has said that the OnePlus 8 will launch in three colours that will include a brand new 'Glow' gradient colour scheme.