"OnePlus TV, which was launched in India earlier this year, will be introduced in other markets as well from next year"
OnePlus OxygenOS is considered among the best custom Android skin in the industry. And one of the many reasons it succeeds is that there are no irritating ads. OnePlus CEO Pete Lau has revealed that the company makes a decision based on user experience. On being asked in an interview why OxygenOS lacks ads, Lau said, "If an addition doesn't add anything to the user experience, then the company won't add it to the device." Running ads does bring extra revenue to certain OEMs, such as Xiaomi, but Lau believes if the product is well made, it'll organically make money.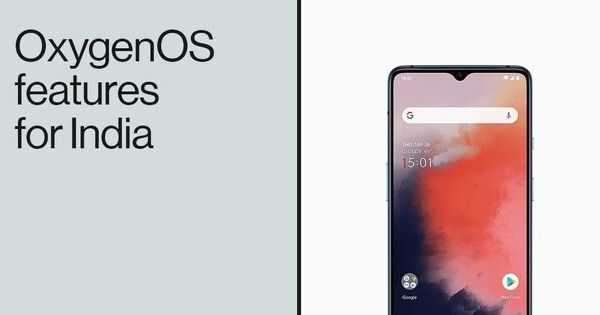 "I have no ads, but I can make money by selling my devices a little more expensive" OnePlus CEO added. He also addresses the growing OnePlus smartphones' price by claiming that the company strive towards making value for money offerings instead of cheaper devices.
As for the vendor's latest product offering the OnePlus TV, it'll debut in markets outside India next year. Pete Lau says that the TV-lineup is set for a China release sometime next year. This is in line with previous rumours, which claimed that OnePlus is working hard with a local and regional content provider to bring OnePlus TV in regions such as North America, Europe, and China.
Apart from this, OnePlus is also gearing up to launch the OnePlus 8 series early 2020. The lineup for the first time ever is rumoured to include as many as three models: the OnePlus 8, OnePlus 8 Pro, and OnePlus 8 Lite. The successor to OnePlus 7T series is tipped to come with a punch-hole display and an array of camera sensors. Other than the flagship Snapdragon 865 SoC and improvement in camera specs, the OnePlus 8 series will also reportedly boast 5G connectivity. Wireless charging hasn't been rumoured yet, but we are hoping it to debut with OnePlus 8 series. Lastly, the OnePlus 8 Pro will reportedly launch with a whopping 120Hz refresh rate display.