"The OnePlus Concept One concept smartphone with black leather back will unfortunately not be available for purchase"
OnePlus recently released some images of another Concept One prototype smartphone. This prototype features a black leather back panel and it looks incredible. For those unaware, the Chinese smartphone manufacturer unveiled its OnePlus Concept One smartphone at CES 2020. This phone features an electrochromic glass panel over the rear camera setup, and can change its transparency. This technology is used in sports and luxury sports cars, and the OnePlus Concept One is the first phone to use it. The company designed this phone in partnership with McLaren, but before the McLaren-themed Papaya Orange colorway, there was a Black leather design as well.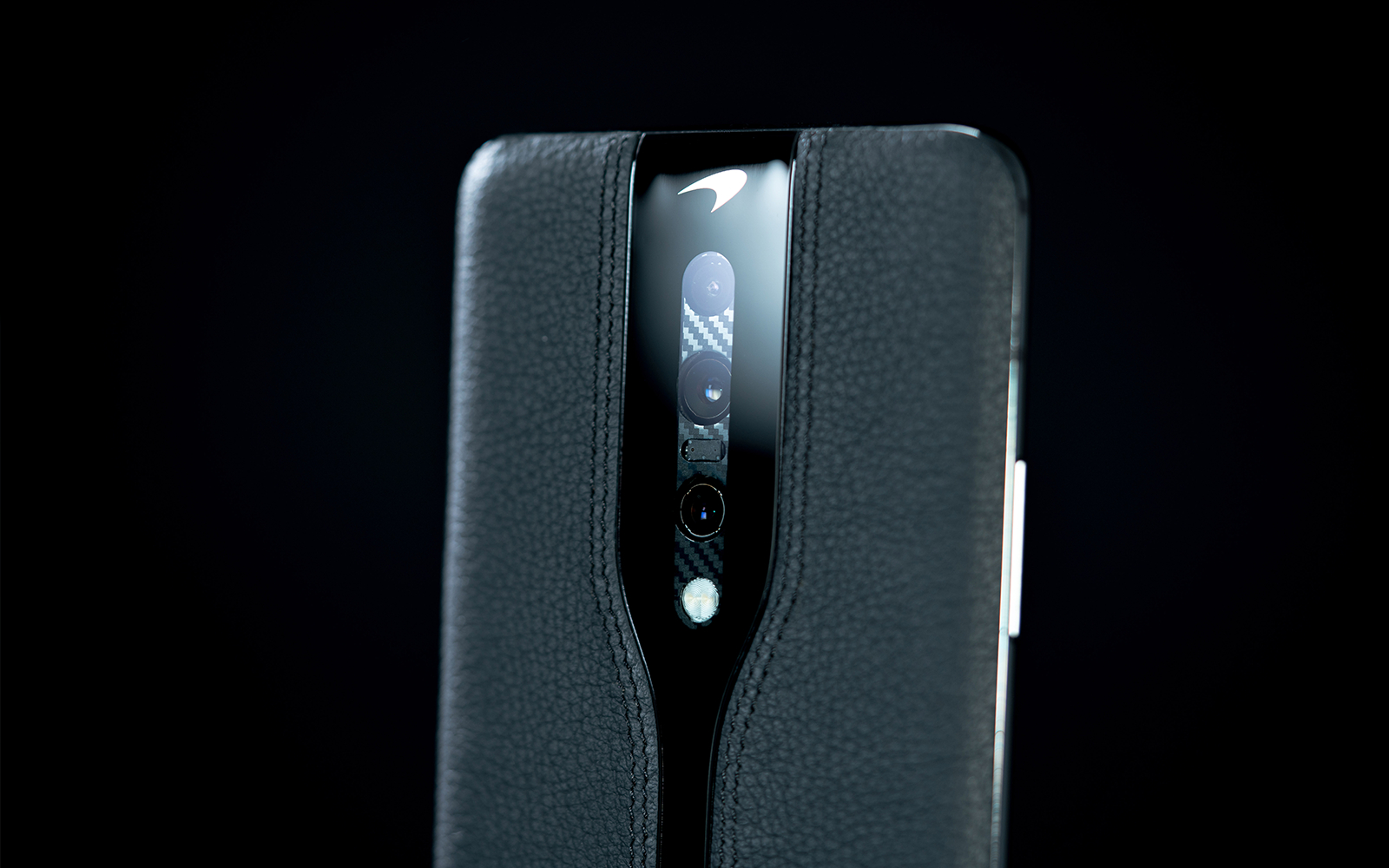 In an interview with a OnePlus community member, Kevin Tao from the OnePlus Concept One Industrial Design team, revealed details about a leather back Concept One phone. A few images of the phone have also been posted online, and they look stunning in all-black, especially with the colour-shifting glass panel. According to Tao, this is OnePlus' first time exploring a leather back design. The company once again partnered with McLaren for this design. The phone uses the same premium leather that's found on the McLaren 720s Supercar.
The leather back panel provides a more premium look and feel when compared to glass. Tao stated that future OnePlus smartphones may use a similar leather back panel, but the company would look into alternative materials. It wants to remain environmental friendly and will not use the same leather found in the car. Such a material would also be easier to maintain and won't attract fingerprints.

Like the original OnePlus Concept One smartphone, the all-black leather variant will also not be available for purchase. Of course, other future OnePlus devices may use a similar approach, but it won't be the same. However, an all-black OnePlus smartphone with a leather-like back panel will surely be a hit. The Concept One is a new take on camera design, and the company will continue to explore and experiment with other designs to provide a 'burdenless experience' to the user.