"OnePlus Concept One features colour-shifting electrochromic glass technology atop the cameras, allowing it to change transparency"
OnePlus Concept One has been unveiled at CES 2020. This is the company's first-ever concept smartphone that offers a sneak peek into what the future of OnePlus phones could look like. While mostly inspired by the OnePlus 7 Pro in terms of design, the biggest highlight of the OnePlus Concept One is that it features invisible cameras thanks to an electrochromic glass technology, teased by the company earlier this week. The tech is a colour-shifting glass that changes transparency as and when the camera app is turned on. It's a technology seen in rooftops of some supercars, but never on a smartphone until the OnePlus Concept One. The company claims that Concept One takes mere 0.7s for the glass to transition from opaque to transparent.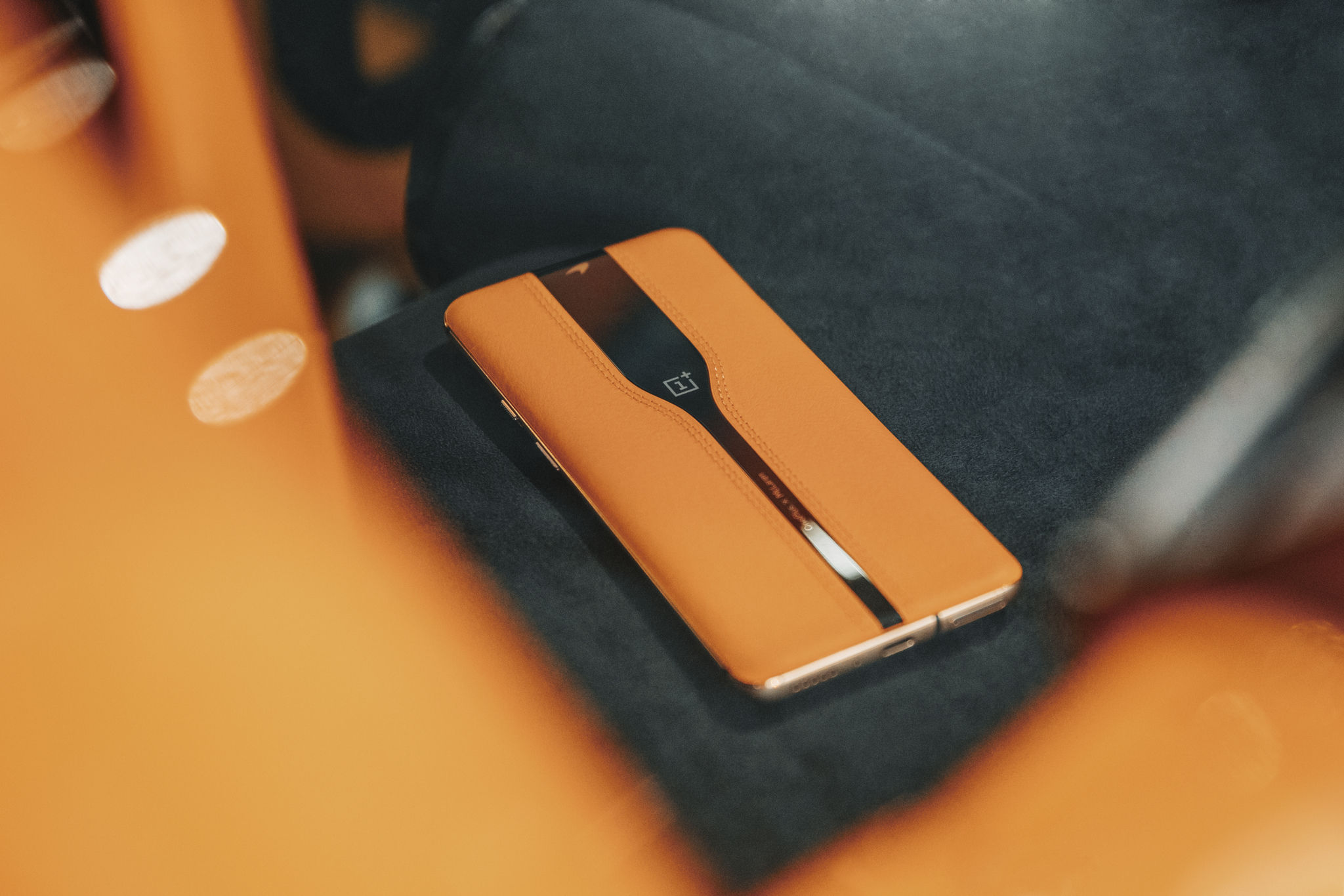 "The device marks a breakthrough exploration in smartphone CMF (colour, material, finish) design and lays the foundation for future smartphones with radically new designs and capabilities," OnePlus said in its press release.
The papaya accent atop the OnePlus Concept One symbolises the brand's partnership with motorsport company McLaren. The handset is said to be inspired by by the electrochromic rooftop on the McLaren 720S Spider luxury sports car, which features a retractable hardtop glazed with an electrochromic glass panel that can rapidly switch between tinted and opaque states. The glass was needed to be made exceptionally thin and light without leaving it fragile to fit in a smartphone. "For the OnePlus Concept One, OnePlus managed to achieve something far thinner than the industry average. Here, the glass panels are just 0.1mm each, for a  combined  total of only 0.35mm," the company said.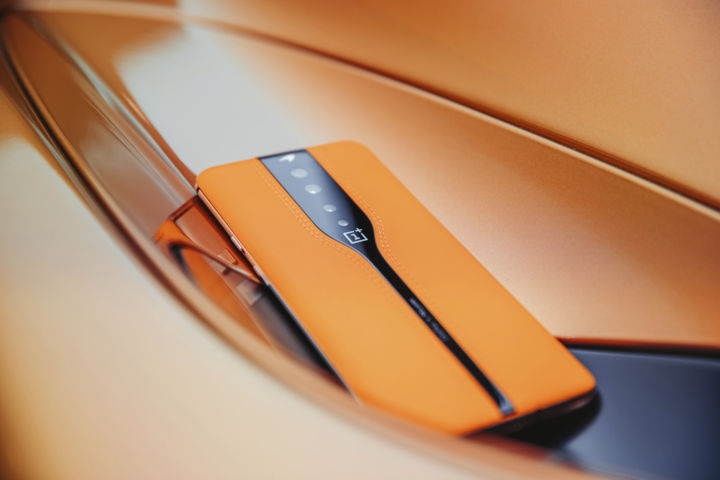 The rear panel of the phone features stitched leather and PVD-treated aluminium, inspired by McLaren. The rest of the design of the OnePlus Concept One is similar to last year's OnePlus 7 Pro. There is a curved AMOLED display on the front that bears no notch whatsoever. The volume rocker is on the left spine of the phone, while the power button and alert slider on the right. The other technical specifications of the OnePlus Concept One are not known at the moment.
The OnePlus Concept One is purely about the invisible camera design using the colour-shifting glass technology. This technology is not yet viable for mass production on smartphones, so it is unlikely the OnePlus Concept One will be anything more than a concept. However, if you ask OnePlus CEO Pete Lau the OnePlus Concept Phone is a significant experiment in the future form of smartphones.
"OnePlus started this initiative with the goal of bringing the "burdenless" user experience to the next level. The invisible camera stands as a new form of camera design, one that spares the user from the compromises of current camera layouts. The rear camera lenses are hidden by the dynamic electrochromic glass and only become visible when the camera is in use. This optimal solution is what OnePlus calls 'Electronic CMF'—a new approach in industrial design," said Lau. "This is just the beginning as we explore additional possibilities in the future."