"OnePlus is also organising limited stock pop-ups in seven cities on May 15th"
As we inch closer to the OnePlus 7 Pro launch event on May 14th, the anticipation is soaring sky high. Notably, the smartphone is the most ambitious and marks a couple of firsts for the brand like the first from the brand to offer a pop-up camera, first with a QHD+ panel, first 90Hz display with curved edges, first Snapdragon 855-equipped phone in India, first phone with stereo speakers, the first phone with UFS 3.0. As a community-driven brand, OnePlus is always on its toes to bring more engagement from its fans. This year, the company has announced its first-ever Experience Pop-up in the national capital.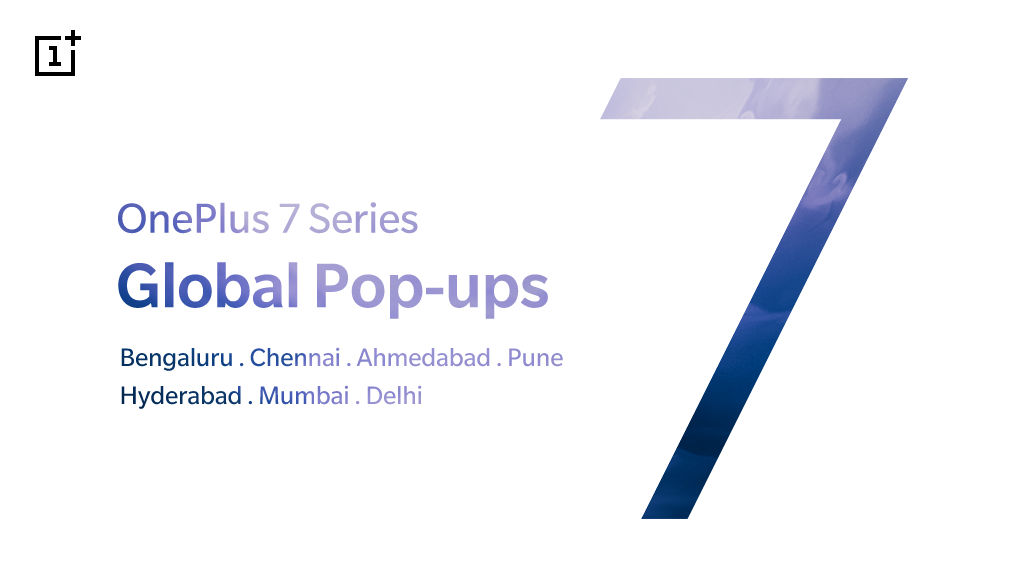 OnePlus has announced that there will be pop-events in seven cities across India including New Delhi, Mumbai, Bengaluru, Pune, Chennai, Ahmedabad and Hyderabad. These events will be held in select venues in above-mentioned cities on May 15th from 7pm onwards. However, the residents of the National Capital Region get special treatment, as OnePlus will be hosting its first-ever Experience Pop-up in the city from May 17th till June 16th. The venue for the Experience Pop-up will be Amphitheatre; Select Citywalk Mall, Saket, Delhi. The pop-up event will be held from 7pm onwards on May 17th and 11.30am onwards between May 18th to June 16th.
Experience the OnePlus 7 Pro for the first time at a #OnePlusPopUp in your city. We're rolling out some exclusive offers and giving you the chance to get vouchers from our partners, Type-C bullets, OnePlus merchandise and more!

All details here 👉 https://t.co/CUDSyclkm9 pic.twitter.com/ZGCyfUmfO6— OnePlus India (@OnePlus_IN) May 9, 2019
The difference between Experience Pop-up and the regular pop-up is obvious, the former is a month-long affair and the latter will be held for a couple of hours on May 15th. However, there is one more difference between both. The month-long Experience Pop-up will have more interesting and exclusive activities for the fanbase including gaming leagues, content creation and photography workshops. Those who want to purchase the latest OnePlus 7 Pro can do so at these pop-up events, with Delhi residents having an advantage of doing so for the duration of one month.
OnePlus has also announced that early birds will get exclusive OnePlus goodies like OnePlus Type-C Bullets, Netflix and Amazon Vouchers, along with OnePlus back cases, OnePlus tote bags and OnePlus 'Never Settle' T-shirts. The visitors will also get the chance to interact with the OnePlus team at the venue.
Therefore, if you are OnePlus loyalist or waiting to make a switch to OnePlus, this is easily the best opportunity to do so.