"OnePlus has filed the patent for a new smartphone with hidden rear cameras and a true under-display selfie camera."
OnePlus showcased a concept smartphone with virtually disappearing cameras, dubbed the OnePlus Concept One smartphone. Though the company has not announced as to whether or not the Concept One smartphone will remain as a concept or it will be made into a commercial product in the future, the brand has filed the patent for yet another smartphone with a futuristic take on the cameras. The design patent has been filed with the WIPO Global Design Database, and it showcases a smartphone with a rotating camera cover that would hide the rear camera module.
As seen in the images above, the cover will essentially 'hide' the rear camera setup of the device that has been patented. This arrangement eliminates the need for the technology that was incorporated with the likes of the OnePlus Concept One smartphone, making it more feasible and, if at all this device hits the shelves, it would likely be less expensive when compared with the former.
If and when required, the camera cover will rotate, thereby exposing the rear cameras of the device. The first row of images consists of the device's 'closed cameras' state, whereas the second row represents how the device would look like when the cameras are ready for action.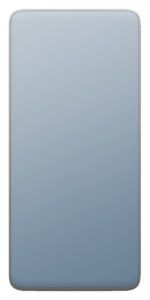 At the front, we can see an all-display design, and there is no visible notch or punch-hole. Furthermore, the top, the sides, and the bottom of the device don't contain a sign of a pop-up camera of sorts, so we can safely assume that the device might come with a truly under-display front camera.
For now, the OnePlus device with a rotating camera cover is, well, not even a concept phone, so we cannot tell for sure as to when the device might be developed. There might be chances that the company would not even bother developing the device. All said, it is an interesting take, and we can only hope that OnePlus makes this device a reality, sometime in the future.