Highlights
OnePlus Nord will seemingly go on a limited pre-order in India on Wednesday, July 1st
The company will release a documentary today on the making of the OnePlus Nord
OnePlus has announced through a story on Instagram that the OnePlus Nord aka OnePlus Z will be up for pre-orders in India in less than 24 hours i.e. on July 1st. This is seemingly a blind pre-order as we still don't know much about the smartphone nor has the name been revealed yet. However, that could change at 5:30pm IST today when OnePlus releases the first of its four-part "New Beginnings" documentary series. The documentary will show us how the upcoming affordable OnePlus smartphone came to be. While the pre-orders mean the launch is just around the corner, there is a catch to it.
It seems the OnePlus Nord pre-orders will only be available for the first 100 people who manage to hit the the pre-order button. Based on the timing of the post, The OnePlus Nord pre-orders in India will go live at 1:30pm IST on Wednesday most likely through Amazon India or OnePlus' official website.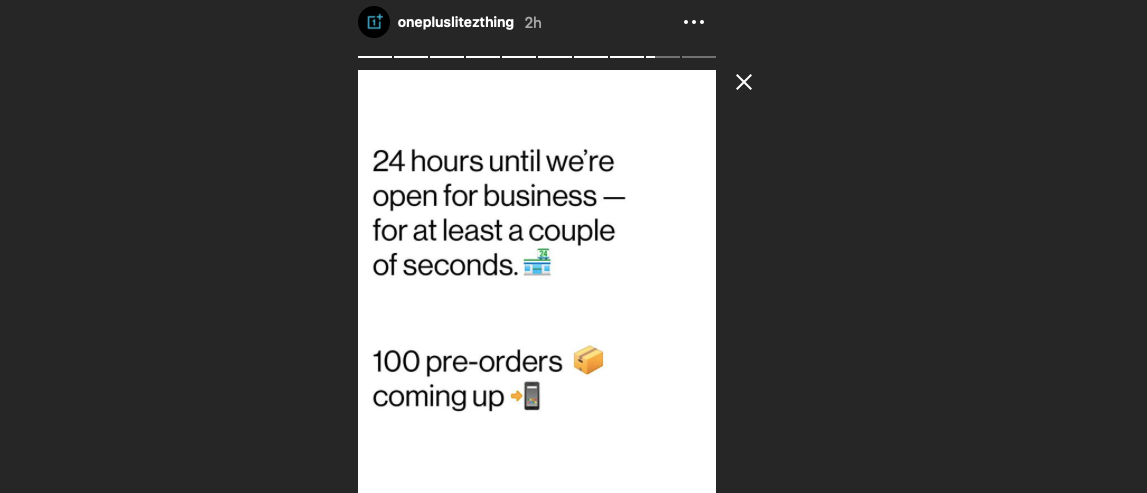 Unless OnePlus reveals the OnePlus Nord design and specifications during the first part of the documentary today, this will likely be a blind pre-orders where customers will have to book the device without knowing much about it.
What we do know as of now is that the OnePlus Nord aka OnePlus Z will be an affordable smartphone that will sport a 32MP dual selfie camera setup. Beyond this, we can only speculate that the phone will be powered by the Snapdragon 765 5G chipset and will support 30W fast charging. A triple or quad camera setup can be expected with a 48MP or 64MP primary camera. We hope to learn more about the OnePlus Nord through the documentary, which goes live at 5:30pm IST today.