"We answer all your questions about the OnePlus One."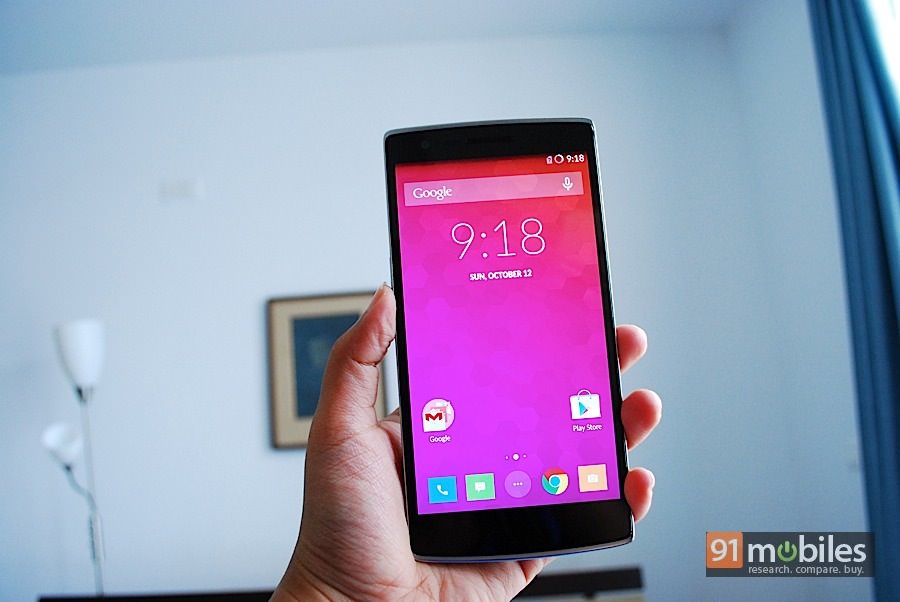 Despite being founded less than a year ago, smartphone manufacturer OnePlus has garnered its fair share of attention across the globe thanks to its OnePlus One flagship, which boasts premium features at an affordable price. The company is yet to begin selling its products in India, but recently hired a General Manager for the country, which hints that it will begin operations here soon. The OnePlus One has already piqued the Indian buyers' interest, and we expect to see great demand for the smartphone when it's launched here. We'll have a full review up for you before that, but first, we're going to answer some common queries about the device.


How about you start with an overview of the OnePlus One's key specs?
Sure. The OnePlus One features a 5.5-inch display with full HD resolution, equating to a pixel density of 401ppi. It runs Cyanogen 11S, based on Android 4.4.4 KitKat. Powering the show is a quad-core Qualcomm Snapdragon 801 processor clocked at 2.5GHz, working in tandem with 3GB of RAM and an Adreno 330 GPU. The photography department includes a 13-megapixel primary camera with a dual-LED flash, as well as a 5-megapixel front shooter. The smartphone is available in 16GB and 64GB storage variants, and is backed by a 3,100mAh battery.
What exactly is CyanogenMod? Will I get access to Google services like the Play Store?
CyanogenMod is a community-built operating system based on open-source Android. It offers several features not seen on stock Android, including the ability to customise your smartphone with themes, fonts, and icons, fine tune privacy permissions for individual apps, enable profiles, use gestures and more. Since CyanogenMod is based on Android, you get the standard Google apps pre-installed, as well as access to the Play Store to browse and download apps.
Does the OnePlus One offer Gorilla Glass protection?
Yup. The OnePlus One's display is protected by a layer of Corning Gorilla Glass 3.
Is NFC available on the OnePlus One? What other connectivity options do I get?
Yes, the OnePlus One supports NFC. The other connectivity features include dual-band Wi-Fi 802.11ac, Wi-Fi Direct, Wi-Fi Hotspot, DLNA, Bluetooth 4.0, micro-USB 2.0, GPS, GLONASS and LTE. As a plus, the smartphone supports the Indian LTE Band 40.
Is USB On-The-Go supported?
Yes, you can attach an external flash drive to view and transfer files via USB OTG.
What size SIM card does the OnePlus One accept? Is it dual-SIM?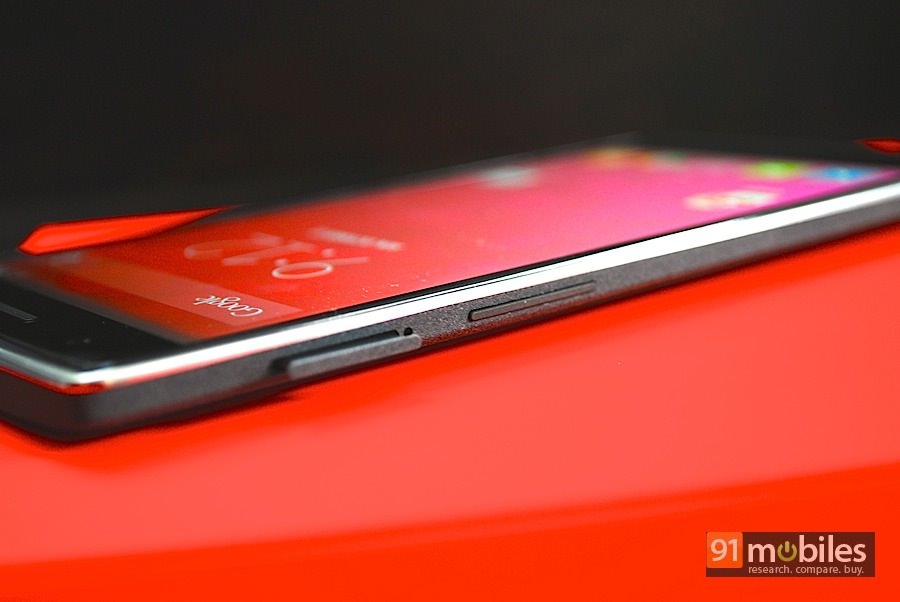 The OnePlus One accepts a micro-SIM card. It is a single-SIM device.
How much available storage do I get? Can I expand the storage further?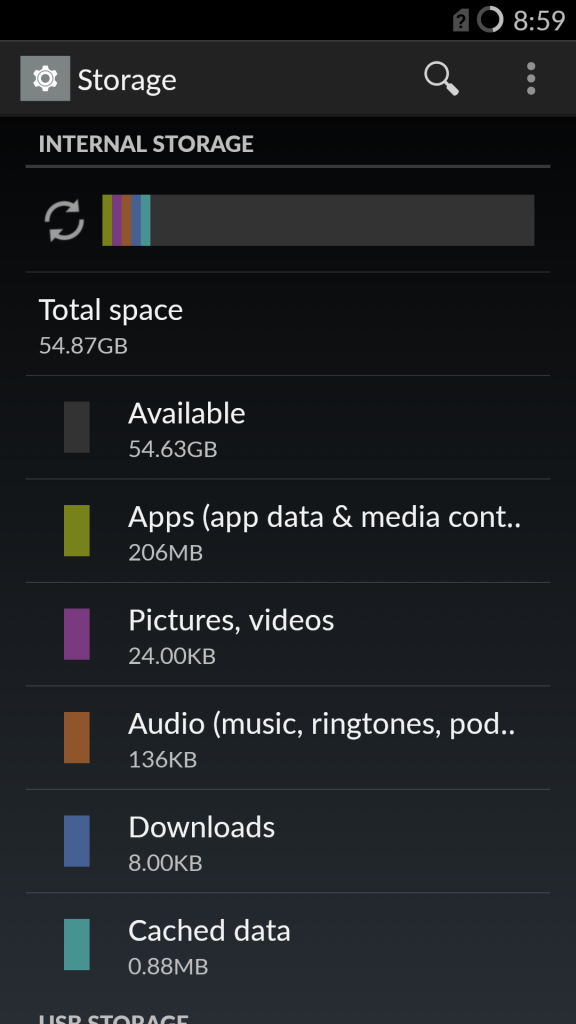 The OnePlus One is available in 16GB and 64GB storage variants. We have the latter with us, and on a fresh reboot, it offers a little over 54GB to use. Unfortunately, the device doesn't feature a microSD card slot to expand the storage further.
How is the camera on the OnePlus One?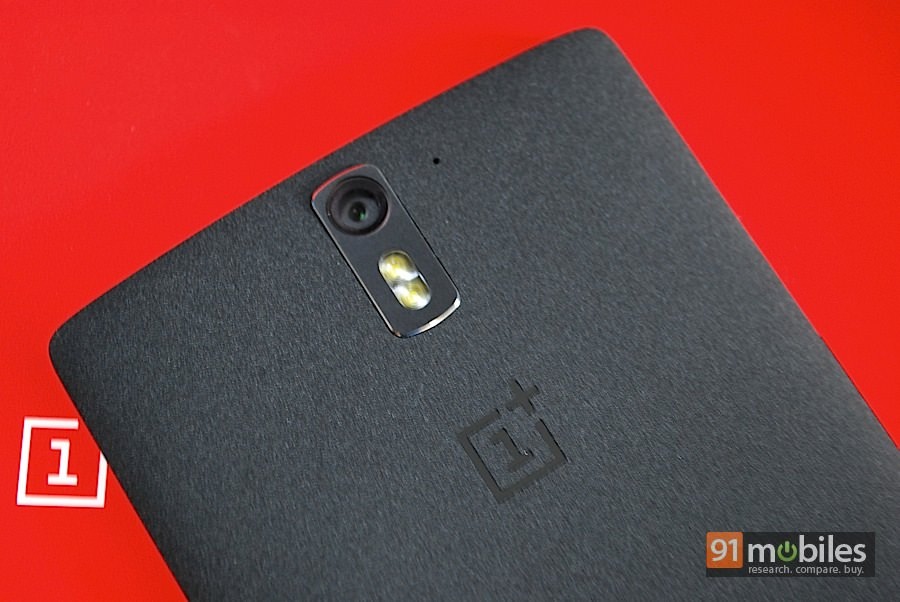 The OnePlus One's primary 13MP camera features a 6-lens Sony Exmor IMX 214 sensor, with an f/2.0 aperture. This might sound fancy on paper, but we're happy to report that the camera performs well in real life too. It's fast to focus, and takes great shots both in daylight and at night. The camera app offers a large viewfinder with a simple interface, making it easy to take a snap at the spur of the moment. There are various modes and effects like HDR, Aqua, Posterise, Night, Mono, Steady Photo, Action, etc, and you can easily switch between them by swiping up or down on the viewfinder.
Wait a minute, the OnePlus One isn't available in India yet, right? How did you get a hold of it?
Nope, the OnePlus One hasn't yet gone on sale in India. It ships only to select countries, and we got ours brought over from the US. Currently, you can only purchase a OnePlus One if you have an invite. The reason for this is that stocks are limited, but the good news is that the company may just scrap the invite-only system in favour of pre-orders.
How much is the OnePlus One expected to be priced when it launches here?
Carl Pei, OnePlus One's Global Director, had said that the 64GB variant of the OnePlus One will likely be priced below Rs 25,000 in India. The 16GB model on the other hand is expected to cost under Rs 20,000. While we don't have an exact date on when the company will launch in India, it should be here before the end of the year. A recent report suggested that the smartphone will go on sale in the country in December, in partnership with one of the e-commerce stores.
We hope we've managed to answer any questions you might have had about the OnePlus One. If there's anything else you'd like to know, give us a shout in the comments section, and we'll get back to you.