"Indian buyers of OnePlus One will not be able to taste the CyanogenMod-flavoured Android Lollipop update"
Even before its entry into the country, OnePlus has been in the news – but not for all the right reasons. Before the brand could even launch its smartphone, the One, Micromax's new phone brand YU stole its thunder by announcing that it had partnered exclusively with Cyanogen to power its offerings in India. What this meant was that the OnePlus One (review | cheatsheet), which also runs CyanogenMod, would not be getting future software updates in the country. This created furore amongst OnePlus fans who were lining up to lay their hands on the smartphone as soon as it officially arrived in India.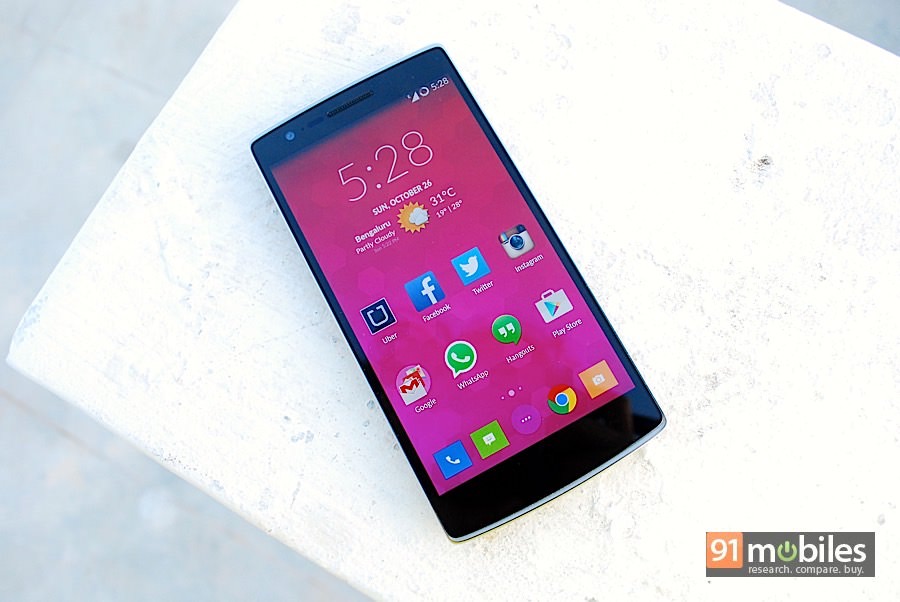 Last week, Cyanogen reiterated its commitment to users, stating that it would provide OTA software updates to global variants of the OnePlus One – giving Indian users a ray of hope. However, the statement made by the company was ambiguous, and it still wasn't clear whether buyers of the device in India could expect CyanogenMod updates for their device or not. Sadly, today, Cyanogen dashed the hopes of Indian users by clarifying that those who have bought the OnePlus One officially in India would not be getting any future updates. In a new blog post, the company stated, "If a user in India purchased a OnePlus One global device in channels outside of India, they will receive our OTA firmware updates. However, this excludes OnePlus One regional devices sold directly in India."

So what does it mean for users who have purchased or want to purchase the OnePlus One in India? Soon after the news first broke about the Cyanogen-YU deal, OnePlus announced that it was developing its own ROM. While the OPO will ship with the Android KitKat-based CyanogenMod 11S, users will be able to update it to the new ROM, which is based on Android 5.0 Lollipop. The ROM will start seeding to beta users by the end of this month, while its public release is scheduled for February 2015. The Chinese upstart has also provided detailed answers to common queries regarding the software update.
It's still not clear how Cyanogen and OnePlus will distinguish between devices sold in India and the rest of the world. While it can be done on the basis of unique identifiers like IMEI numbers, we aren't sure if this will be effective, since one can turn on Airplane mode before updating a device. There are still several unanswered questions in this episode, but worry not, because we'll keep you updated with all the latest developments as they happen.