"The wait is over, as the OnePlus One finally makes its debut in India"
Xiaomi's weekly flash sales model was bad enough – making its phones somewhat like those pranks with the always-moving virtual buttons that can never be clicked. And now, there's yet another new Chinese brand in the country, with yet another smartphone that defies the usual price vs specs balance, utilising yet another unique sales model. If you haven't guessed it by now, we're referring to OnePlus. Xiaomi was a relatively unknown brand in the country when it announced its entry into the Indian market, but OnePlus has managed to create quite a bit of a stir even before its official debut. Blame it on its so-called 'flagship killer' tag or its unique invite-only selling mechanism, but the OnePlus One (FAQs | review) has become one of the most talked about smartphones this year, globally as well as closer home. And now, it's time to welcome it into the country, as it goes on sale today via Amazon India, carrying a sticker price of Rs 21,999 for the 64GB storage variant. The price and availability of the 16GB model hasn't been announced.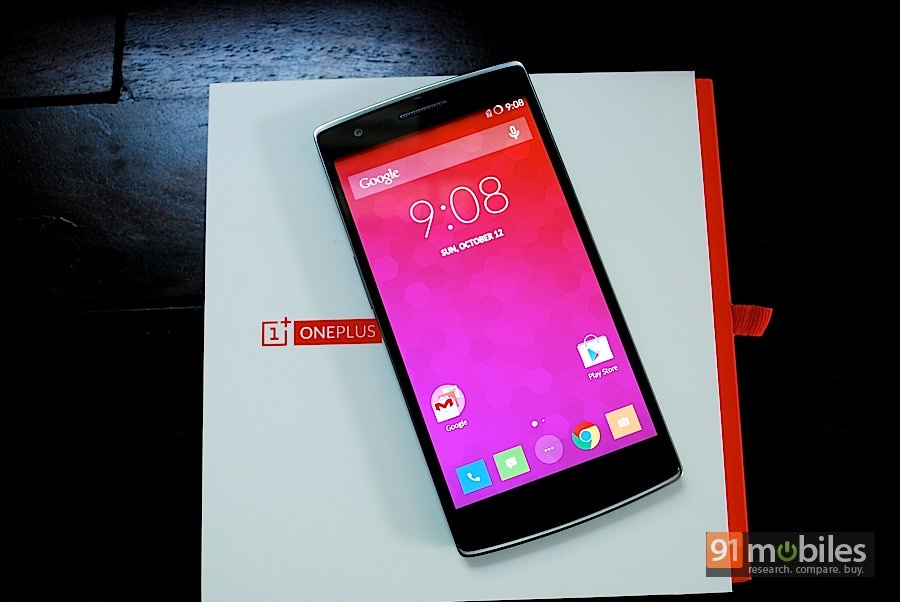 These prices boggle the mind, because for your money, you get some of the most loaded specs available currently on smartphones. Its phablet-grade 5.5-inch display may offer just full HD resolution and not 2K as some other flagships, but that aside, the OnePlus One is crammed with goodies. A 2.5GHz quad-core Snapdragon 801 chip, 3GB of RAM, a 13-megapixel primary shooter with a 5MP sensor at front, a 3,100mAh battery – it really doesn't skimp when it comes to specs. And as our review proves, it's not just about the specs, since it shines in almost all respects – from shooting prowess, to performance and battery life.
A big part of its pull factor is the Cyanogen ROM it runs. CyanogenMod 11S, which is based on Android KitKat 4.4.4 offers tons of options to users to tweak and mould various aspects of the device as per their own liking, and obviously, this has found favour with quite a few. But much to the chagrin of OnePlus and those of us waiting with bated breath for it to arrive in the country, Cyanogen went head and inked an exclusive deal with Micromax's upcoming YU range of devices, leaving the One in the lurch just before its Indian debut by denying it future updates. This news surfaced late last week, and much water has already flown under the bridge, with OnePlus coming out with an open letter on how it plans to tackle the situation by developing its own Android-based firmware and then publishing FAQs to clarify things on the software front.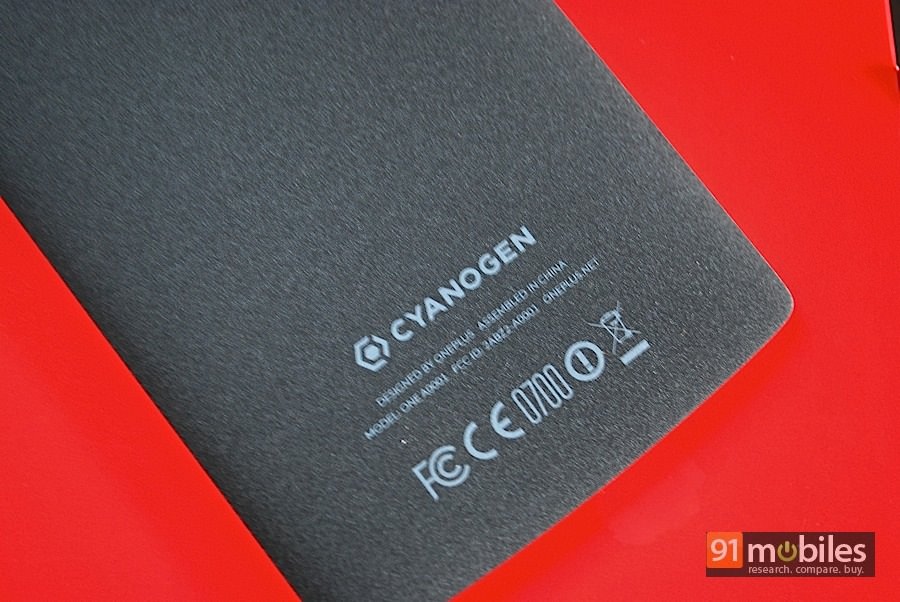 It's clear that while Cyanogen's volte-face may have left OnePlus in the lurch, the brand is committed towards supporting its users and prospective buyers… so it'll do everything it can to release timely software updates for its devices. Getting your hand on one in the first place however, won't be an easy task, as it's following the same invite-based system it uses globally. To score an invite, you need to subscribe to OnePlus's newsletter from its India website, participate in contests run by its India retail partner Amazon.in, on OnePlus forums and via its social channels. OnePlus will then send out the invites to contest winners and randomly to others, and the invitees can claim their Ones by registering their OnePlus account. OnePlus will also introduce a pre-order system in India, as it has done abroad. The final purchase is to be made on Amazon India, as it will be taking care of the payments and logistics. And for those worried about after-sales service, OnePlus has said that India will be home to the first office and service centre outside of its headquarters. To affirm its commitment to customer care, the company will ensure support via local service centres.
As far as snagging an invite is concerned, easier said than done, but as you may have heard, good things come to those who wait. Our wait for the OnePlus One may be finally over, but we'll see how things play out in the coming days… keeping an eye on the brand's hits and misses when it comes to handing out invites, handling sales and consumer feedback, the jubilation and frustration of prospective buyers and the future software update cycle.