"Android 10 is available for OnePlus devices and here's what it brings to the table"
Android 10 is finally here and if you're a Pixel user, then chances are you're already rubbing it in your friend's faces. Now, OnePlus users can jump on the bandwagon too, as the company recently announced Android 10 Open beta for its (semi) latest flagships, namely the OnePlus 7 (review) and the OnePlus 7 Pro (review). That said, the software is still in beta and therefore, is bound to have some bugs. However, I was keen to test out the new features and flashed the latest firmware on my OnePlus 7 and here's everything new it brings to the table.
All your customisation tools under one roof
OnePlus' custom skin is among the best in the business as it looks eerily close to stock Android however, still offers buyers useful features. Now, if you're into customising your phone's overlay, then I'm certain you must've tweaked the accent colours on your OnePlus 7 to suit your taste. With Android 10, the brand is taking it one step further and has now bundled all the theming features under one sub-head namely Customization which can be accessed from within the phone's settings.
From there, you can not only sift through different accent colours, but choose from built-in or third-party icon packs, tweak the font and select one of three different themes. What's more, you'll find OnePlus' take on 'dark mode' here too, which can be accessed from within the 'Tone' category and can be enabled by selecting the 'dark' preset.
A smarter Ambient Display
Both, the OnePlus 7 as well as the OnePlus 7 Pro ship with AMOLED displays, which paves way for excellent contrast levels and punchy colours. However, a fringe benefit of the same is that the devices ship with ambient display tech too, allowing users to glance at their notifications without turning on the panel.
With Android 10, the ambient panel on the OnePlus 7 duo will now also show calendar notifications, along with the name of the song you're jamming to, which is pretty neat.
I need my (Game) space
Gaming phones are all the rage right now and besides offering cutting edge hardware, these devices also come bundled with custom software which helps take a user's gaming experience to a different level altogether. While OnePlus users could access a gaming mode in Android Pie which would allow them to mute incoming notifications whilst gaming, the Android 10 update brings a dedicated app with more granular controls.
Dubbed Game Space, the app coagulates a user's entire gaming library in one place and even clubs features like Fnatic mode and Gaming mode from Android Pie under the same banner. Suffice it to say, gaming on OnePlus phones will be slicker than ever, thanks to Android 10.
Gesture-based navigation
Google was at the receiving end of backlash as it bundled unintuitive gestures with the latest Android update. To bring you up to speed, the company got flack for the 'back' feature, which on Google phones running Android 10 is done by swiping inwards from either of the two vertical edges of the display. See the problem? It's the same gesture that is used to invoke the slide-out menu in innumerous applications. Google's solution for the same was to hold your finger on the edge of the display until you see the menu pop-out, and then slide your finger across the panel to access it – Not Ok, Google.
In a similar fashion, OnePlus' latest take on Android gives buyers the option to either choose from traditional buttons, the brand's upward-swiping full-screen gestures or 'left and right' navigational gestures which ape Google's interface. Thankfully, OnePlus has addressed the issue of slide-out menus and instead of holding your finger at the edge, you can instead swipe inwards from the top section of the screen to access the hamburger menu.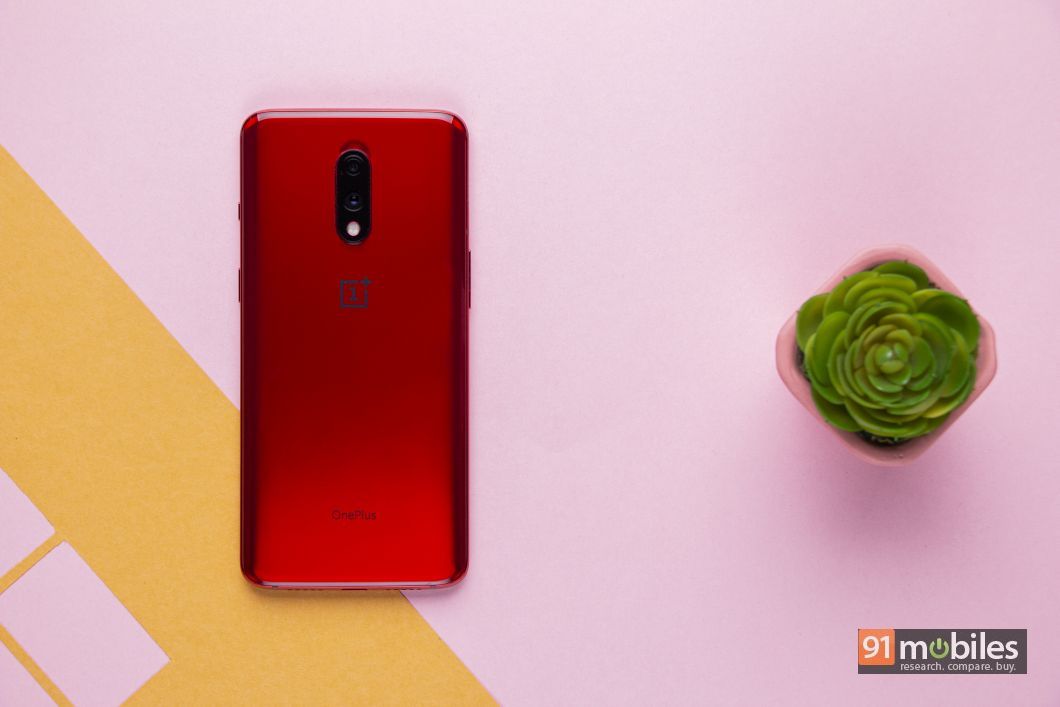 These were some of the big additions to Android 10 on OnePlus devices. There are countless minor add-ons to the firmware too, such as the ability to screen-record at 4K resolution and so on. Furthermore, you can also find core changes introduced by Google in the latest software, such as improved location and privacy controls. Do let us know in the comments below which feature you'd like to see next in Android 10 on your OnePlus smartphone and for more tech news, stay tuned to our blog.