"OnePlus TV will be following the company's philosophies of minimalism and endless possibilities"
OnePlus TV, unsurprisingly, has been announced as the official name of the Chinese brand's first TV. Alongside confirming the name, the company has also unveiled the logo of the OnePlus TV. To recall, OnePlus confirmed in September last year that it was working on its own smart TV but didn't share any concrete details about the product. Thanks to Bluetooth certification, we got to know some details about the remote and the screen sizes of the upcoming smart TV and recently we also reported exclusively that the OnePlus TV will support Jio streaming apps. Again, there has been nothing shared officially regarding the launch date but the product is rumoured to launch on September 26th and it will work with Jio streaming apps.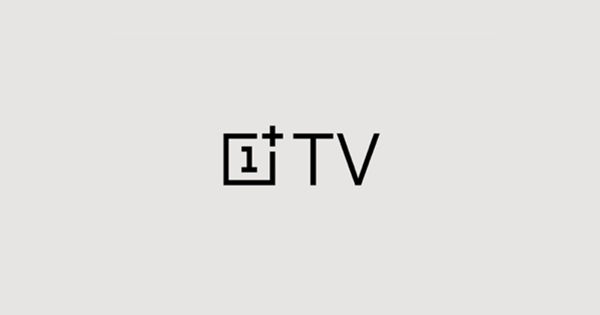 As you can see from the image shared above, the logo for the OnePlus TV is fairly minimalistic, much like the brand's smartphone logos. About a year ago, the brand posted a TV naming competition in its official forum and has now finally shared its final decision regarding the name and logo.
Regarding the name, the community expert dsmonteiro said in the forum, "We simply added a "TV" behind our brand logo; however, there's some thought behind it: We've explained the meaning behind "OnePlus" – "One" represents "at the moment" and "Plus" means endless possibilities for the future, and we sort of made a tribute to this concept when we designed this logo – this is our OnePlus way to show the world that it is our first step to explore the endless possibilities in a broader spectrum."
As per the leaked information, OnePlus TV will come in different screen sizes, including 43-inch, 55-inch, 65-inch, and 75-inch, and feature a 4K HDR panel. As with most OnePlus products, the TV is expected to be available through Amazon India. The TV should come with Amazon's Alexa or Google Assistant digital assistant for hands-free voice input. The TV is expected to have Bluetooth 5.0 connectivity and an Android 9.0 Pie-based platform. We also know that the OnePlus TV remote with model number RC-001A has been certified to work on the Bluetooth 4.2 standard.
We earlier reported that the upcoming OnePlus TV will feature Jio streaming apps. This partnership will essentially help OnePlus TV deliver India-centric content to the buyers of its debut TV range free of cost, considering users only need an active Jio number to access its content apps. As the official launch is expected in just around a month's time, we won't have to wait long to get some more official details about the product, till then, stay tuned in.