OnePlus launched the Q1 series of smart TVs last year in September touting a premium design language and high-end specifications. But with the OnePlus TV Q1 series prices starting at Rs 69,900, they were out of reach for a lot of smart TV buyers in the country. This month, OnePlus seems to be going back to its roots by launching affordable devices once again. Before we get to the OnePlus Nord smartphone, the company has a few affordable new OnePlus TVs for you. The company has just launched the OnePlus TV U series and Y series that includes 32-inch, 43-inch, and 55-inch models.
The new OnePlus TV models aim to offer affordable smart TVs positioned between budget and premium mid-range price segments. The OnePlus TV prices start from Rs 12,999 and go up to Rs 49,999, making them accessible to a wider audience. While the 32-inch and 43-inch are budget smart TVs with up to FHD resolution, the 55-inch OnePlus TV U series is the flagship model of the range and touts a premium design language, 4K UHD resolution, and Dolby Vision, among other things. We've unboxed the OnePlus TV U series 55-inch model and here are our first impressions.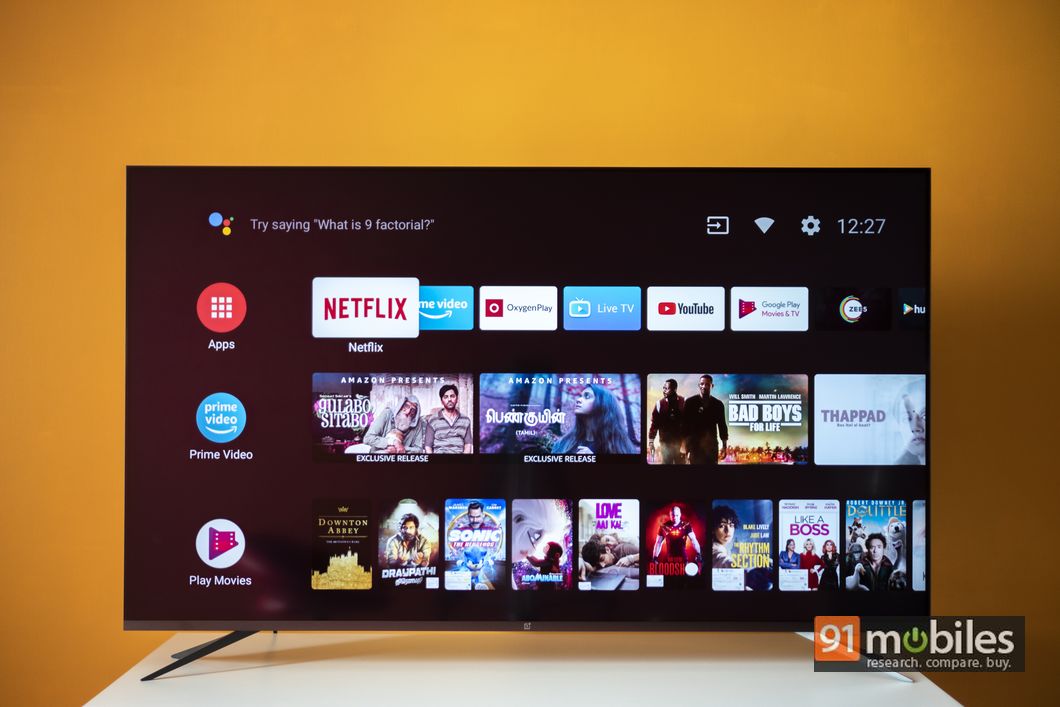 The top-end OnePlus TV U series comes with a 55-inch screen. The company has focussed a lot on the display, both in terms of design and hardware. The screen comes with slim bezels on the top and sides, while the bottom is slightly thicker. In fact, the whole TV is designed to offer a slim and sleek profile with the frame measuring just 6.9mm in thickness. The OnePlus TV 55-inch is quite heavy for its size and that's probably because of the metal frame. The company wanted to offer a premium and sturdy build quality, which the TV does seem to offer.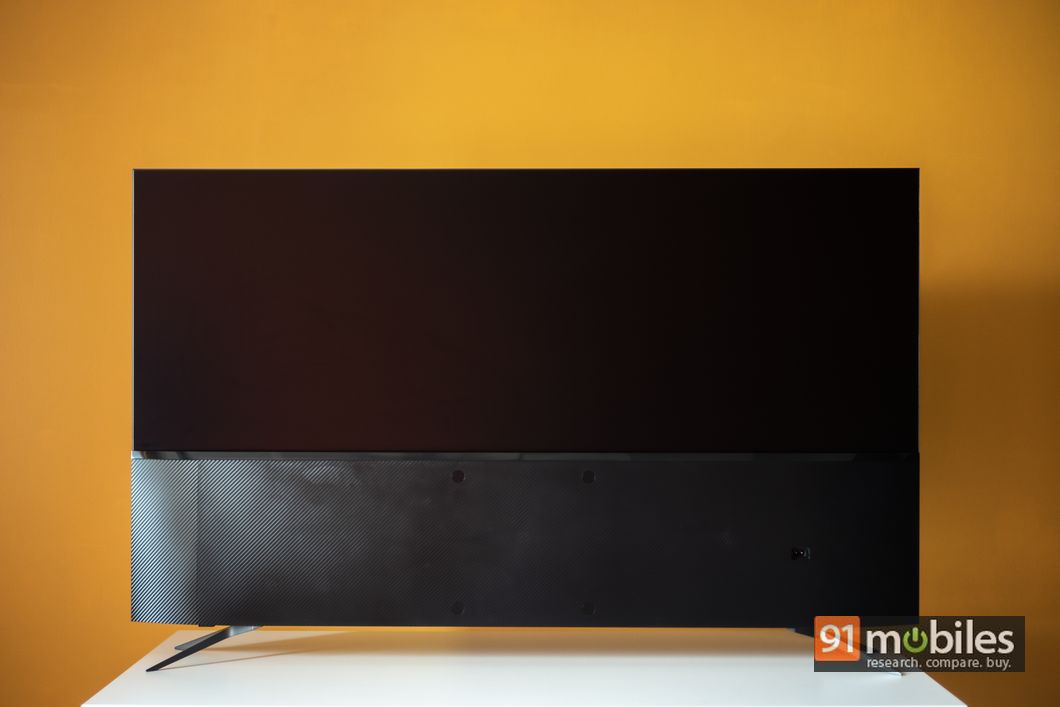 The back of the OnePlus TV U series 55-inch model looks clean and minimalistic. While most of it is flat, the bottom part of the back has a curved hump under which you have the hardware, speakers, and ports. The right side of this mound has a removable cover that is designed to hide the ports. You will, of course, have to remove the cover to use the ports. You get three HDMI ports, one AV input, two USB ports, and an ethernet port.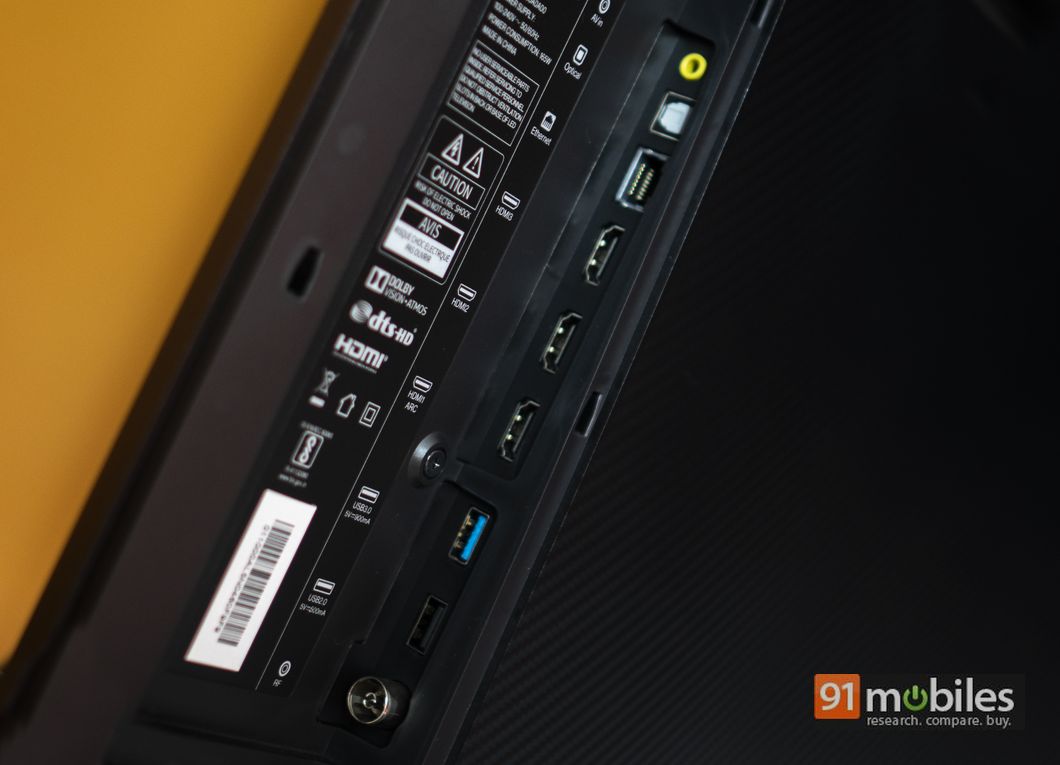 Coming back to the display, the 4K UHD (3,840 x 2,160) screen on the 55-inch OnePlus TV U series is backed by a lot of technologies such as 93 percent DCI-P3 colour gamut, Gamma Engine and MEMC technology. Additionally. OnePlus has also included noise reduction, super resolution, colour space mapping, and dynamic contrast. In addition to all of this, the 55-inch OnePlus TV also comes with an anti-aliasing feature, Dolby Vision support, HDR10+, and AI picture quality. As you can tell, OnePlus has gone all out to offer the best display possible on a TV in this segment.
Out of the box, colours on screen looked punchy with saturated colours in default settings, which can be adjusted to your taste. Under Picture settings, you have the option to change the modes from Standard to Vivid, Custom, Film, Cinema Home, Photo and Graphic. There's an Eye Protection mode as well which tints the display to a warmer shade to soothe the eyes. You can also manually adjust the backlight, contrast, brightness, gamma, sharpness, color, and tint. Moreover, you can also head to Advance Settings to set options like Global Dimming, Noise Reduction, Ultra Smooth Motion, and so on.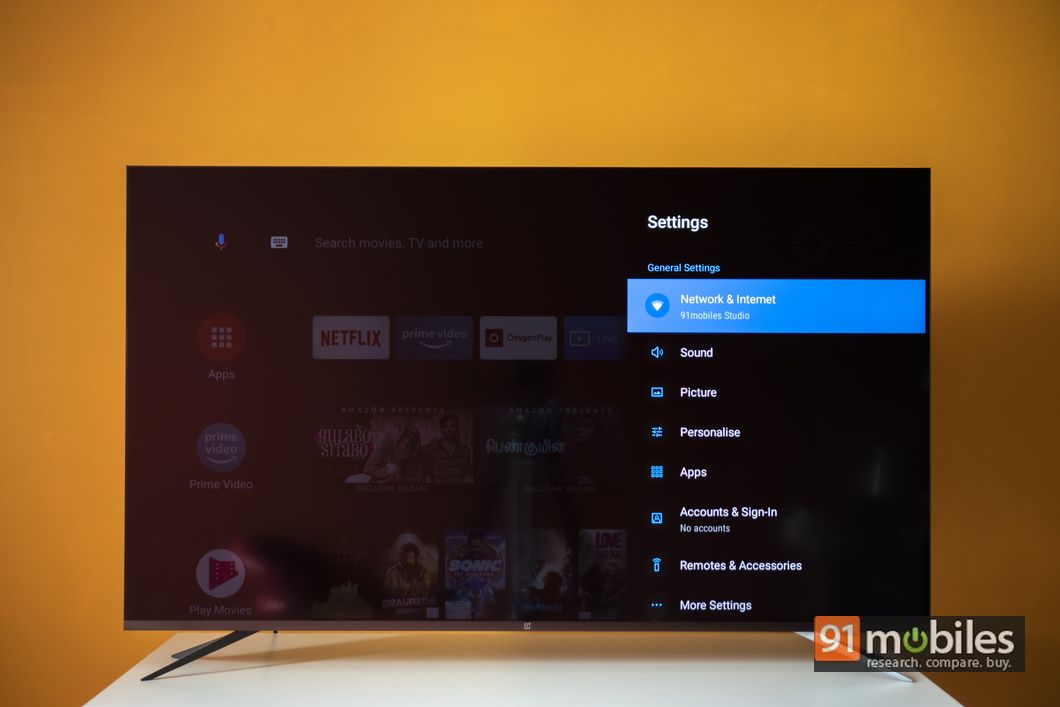 In our brief time with the OnePlus TV, we viewed a few videos on YouTube in 1080p resolution and found the sharpness to be decent while blacks looked pretty good for an LED panel. We will have more to say about the display quality in our full review where we will check out some 4K content as well.
The 55-inch OnePlus TV U series model comes with four speakers to deliver a 30W output, which is great to see in this price range. The system includes two full-range speakers and two tweeters. These are bottom-firing speakers, although OnePlus says they are rotated 90 degrees to the rear and an added reflective film is able to direct the sound downward in order to provide rich audio. The speakers are also backed by Dolby Audio support. Out of the box, the Standard sound preset may not be to your particular taste, but that is often the case with most TVs. You can change the preset to Surround or Clarity to get a better feel of what the speakers can deliver. You can also manually adjust the audio settings for better results. We will test the speakers while watching different content to find out just how good they really are.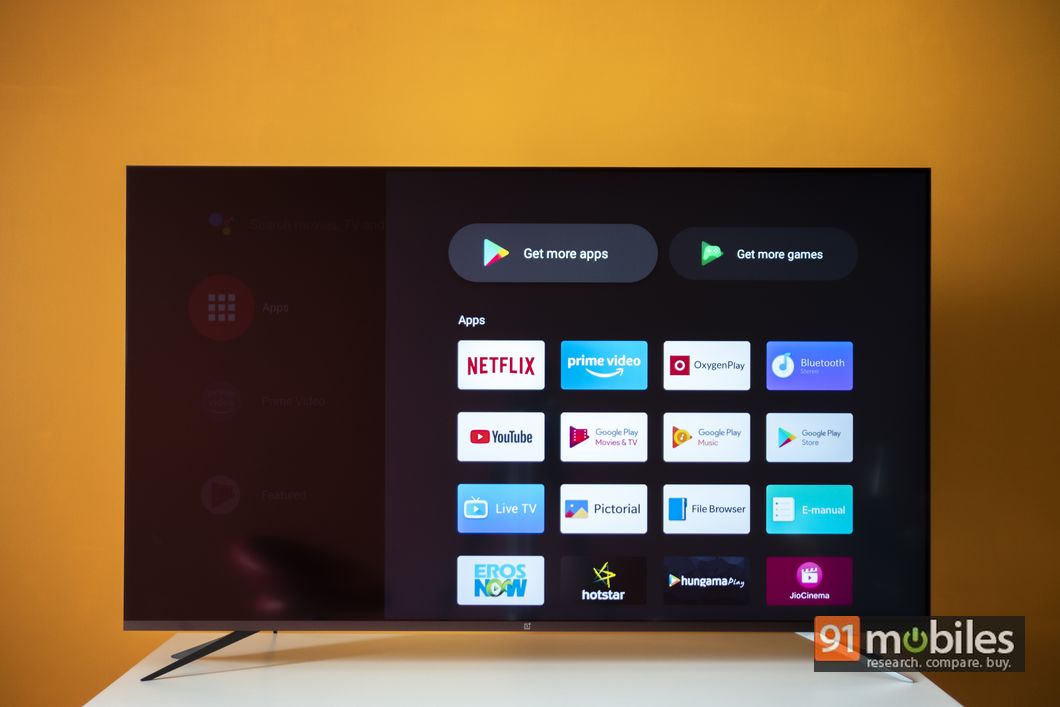 The OnePlus TV U series models run Android TV 9.0 with a very light OnePlus skin on top. Apps like Netflix, Prime Video, Hotstar, YouTube, Zee5, Google Play Movies, Eros Now and Hungama Play come preloaded. There's also OnePlus' own Oxygen Play that curates content from various streaming services, allowing you to easily browse through them. You can sign in using you Google account to access the Play Store from where you can download more OTT services and other third-party apps. The UI is easy enough to navigate and felt smooth to browse with no noticeable lag or stutter. The TV also supports OnePlus Connect, which lets you pair up to five devices (both Android and iOS) at the same time to the TV over Wi-Fi or Bluetooth. You can then use your phone as a remote, type on the screen, and do more. We will talk about OnePlus Connect more in our full review.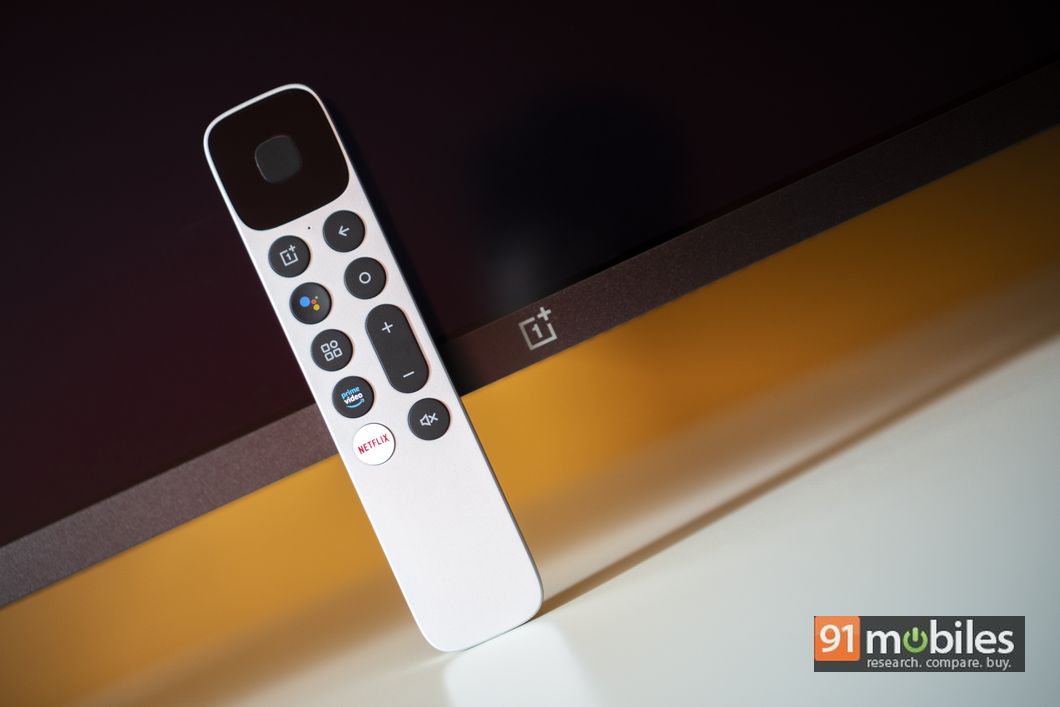 The OnePlus TV remote that comes with the U series has a new design and is quite different from the remote that shipped with the Q1 series. There's a D-pad for navigation, dedicated buttons for Netflix, Prime Video, and Google Assistant. The volume buttons have been moved to the surface of the remote instead of the side as seen on OnePlus TV Q1 series remote. Tapping the OnePlus button lets you switch on the TV and long pressing it will let you choose between standby, switching it off completely or resetting it.
Based on our brief interaction with the OnePlus TV U series 55-inch model, we feel that the smart TV looks great for its pricing and will definitely give its rivals tough competition. There are plenty of features and technologies behind the display and the company has managed to package everything in a slim and sleek profile. We will have more to to say about its display quality, sound and smart features in our full review, so stay tuned for that.