"Zen Mode is OnePlus' version of digital detox solution that limits the functions of your phone for 20 minutes."
Zen Mode, which was announced alongside the OnePlus 7 Pro smartphone, is one of the latest additions to OxygenOS. The mode puts the phone on a lockdown mode of sorts, cutting down notifications as well as access to apps and messages, similar to Google's Digital Wellbeing feature. While your OnePlus handset is in Zen Mode, the only things you can do are making and receiving phone calls and snapping photos. All this for the next 20 minutes. In its latest post on the OnePlus Forum, the company explained the whole process of how the Zen Mode came about and why it looks and works the way it does.
OnePlus started by saying that before working on a feature we ask – what's affecting its users, and "…among a sea of topics, we saw a lot of feedback and discussion across many channels about one recurring topic: technology demands too much of your attention." From there the OnePlus's R&D team was encouraged to work on Zen Mode.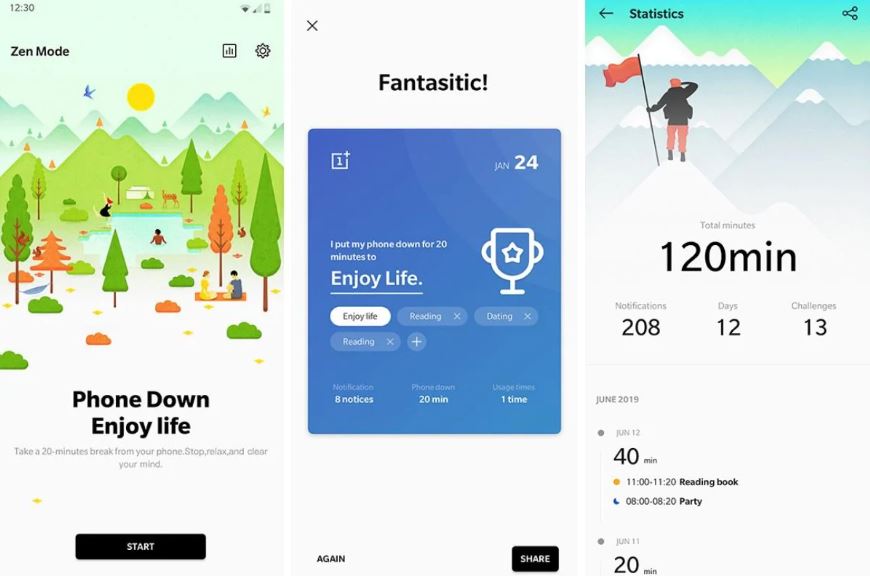 The company researched to understand people's relationships with their phones and it found the following: "Our research showed that sometimes people don't feel like they can switch off from their digital lives. Social media apps especially demand too much attention with constant notifications and updates. Messaging apps can be similarly distracting. We realized that the notifications drawing you in aren't the only problem. Many apps are designed to reward you for interacting with them, whether it be through something as simple as an animation welcoming you back or a virtual reward or counter – especially in games, which rewards you for coming back."
This gave OnePlus the idea of Zen Mode. The vendor next start working on ways to implement it. "So, for this stage, we ruled out having a persistent layer – imagine if you were completely happy with the way you used your device, and constantly had a feature nagging you – that would be the opposite of what we wanted to achieve," the company said in its forum. That's why OnePlus ended up creating the Zen Mode app that would allow users to engage with the mode if they wanted to, or ignore it entirely if it's not something they're interested in.
If you're wondering why OnePlus opted for the 20-minute time limit for its Zen Mode, here's your answer. "We can all agree that setting Zen Mode to be 60 minutes would prevent all but the most hardcore from even trying it, and we know that a lot can happen in one hour, so you may need your device. Even 45 minutes is a long time – while that could be perfect for students in a class, it may not be ideal for others."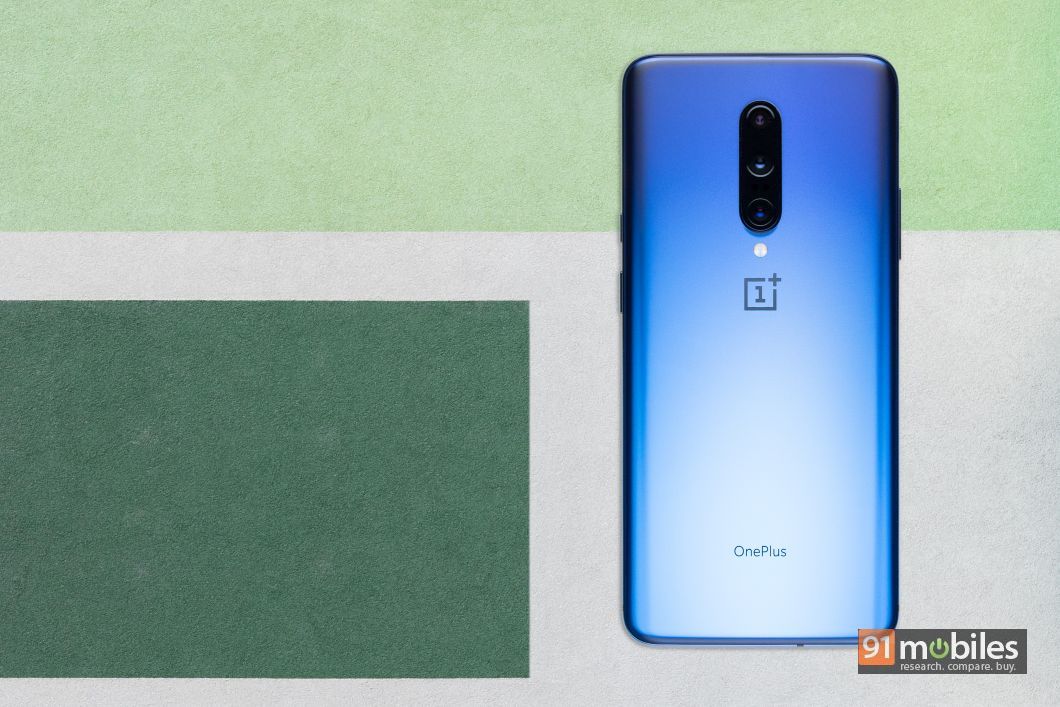 "So rather than looking for a long period, why not a shorter period, which can then be repeated if needed? 5 minutes is too short, your mind will not have moved on, and if you wanted to extend it you'd have to constantly start the countdown again – not very burdenless or thoughtful. Even 10 minutes feels very short. 15 minutes and 20 minutes felt like they could be right, and after experimentation within our team we decided on 20 minutes."
OnePlus also had to come up with a way to encourage people to use Zen Mode. Hence, supportive messages and background slowly changes colour with the stars shining, while the app is running. Deciding on what should be left out from Zen Mode was fairly simple as users need to have the ability to make calls in case of an emergency and cameras to catch exciting shots during outdoor strolls. Lastly, OnePlus added that it's still working on the Zen Mode and keep on updating it based on the feedback from the community.