"Contrary to the popular notion that online prices for smartphones are lower than offline stores, the truth is that physical stores match or sometimes even offer better pricing"
India is riding on the e-commerce wave, both with respect to shopaholics bitten by the online shopping bug, as well as the number of players fighting in the market. With most players pumping in large sums of money to establish their leadership with the help of huge advertisements as well as discounts, many flagship smartphones are available at up to 30 to 40 percent discounts on their retail prices. All this gives users the notion that buying a device online would be cheaper instead of getting it from their friendly neighbourhood store. Even we would consider ourselves party to this notion.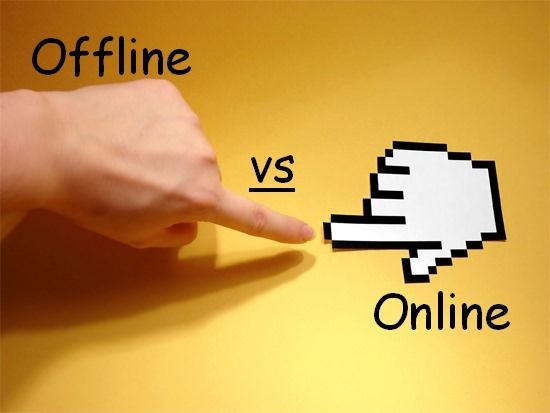 But is there any truth to it? We at 91mobiles set out to get to the bottom of this, and what we observed blew away our minds.
However, before we start, here are the ground rules for our testing. We took a sample of 30 popular smartphones from a number of brands like Samsung, Nokia, HTC, Micromax, Panasonic, etc. Then we got their pricing from numerous brick-and-mortar stores located in Delhi NCR and compared them to the pricing of online retail websites. For this purpose, we took prices from the three most popular online retail stores – Amazon, Flipkart and Snapdeal. Of course, these don't include the devices which are sold exclusively online. The pricing from offline stores was taken on the first week of October, while the pricing for online retail websites was taken on October 5th. Another important point to note is that some of the devices might be selling even cheaper because of festive offers, but since those are limited-time deals, we haven't considered those prices.
Without further ado, here's a look at the 30 smartphones, mentioned along with their MRPs, minimum pricing and maximum pricing with regards to offline stores, and then the pricing from the e-commerce websites. It must be noted that the MRPs for the phones are mentioned for reference only, and some devices might have received official price cuts later. We have also highlighted the minimum pricing for a smartphone, be it from an offline shop or an online retailer.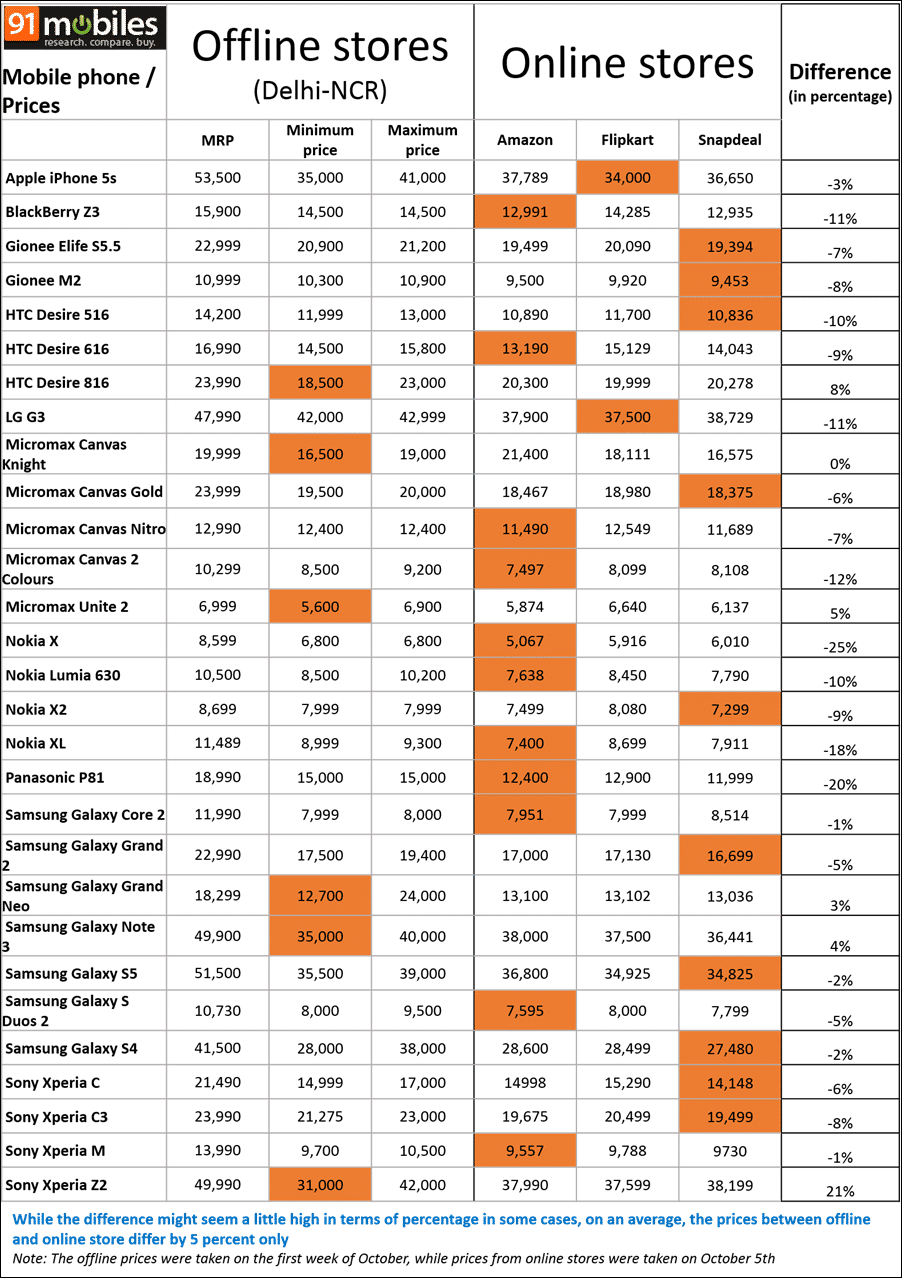 The observations from the above chart are crystal clear – offline stores are quite competitive at matching the pricing on e-commerce websites and in some cases, offer even better pricing. While the difference might seem little high in terms of percentage for some of the devices on an average, the prices between offline and online store differ by 5 percent only on an average.
Apart from the aforementioned online retail stores, we also compared the pricing of offline stores with more online stores such as eBay, Infibeam etc. If we look at the three lowest prices for each phone across the board, the offline prices of 11 devices in our list of 30 phones actually figure as one of the three. What's even more interesting is that flagship devices which costs upwards of Rs 30,000 are available at much better prices through retail stores instead of online.
With offline stores, you also have a chance to negotiate further – something which isn't possible with online retailers. On the other hand, e-tailers offer various cash back offers from time to time with various banks, so if you hold a card from a particular bank, then you can avail these deals as well.
So, if you're considering purchasing a smartphone online just because of the low pricing, then think again. However, if you're looking for convenience of getting the device delivered at your doorstep, then online is the way to go.
Featured image credit: Shoppertrak