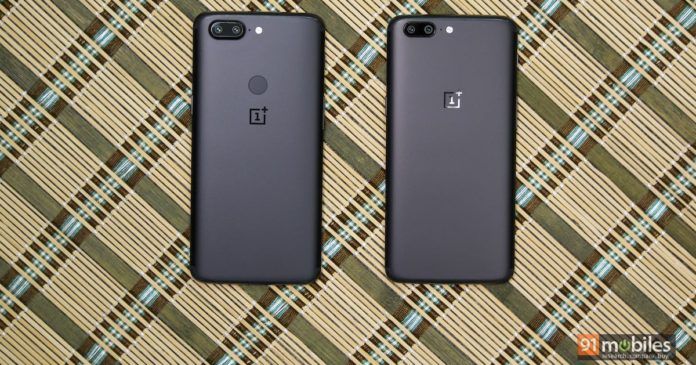 "OnePlus has also integrated a Feedback tool into the Community app where users can report bugs."
OnePlus has started rolling out Android Pie in open beta version for the OnePlus 5 and OnePlus 5T, arriving in OxygenOS Open Beta 21 and 23 respectively. Earlier, OnePlus had rolled out the HydrogenOS beta based update on Android Pie to OnePlus 5 and OnePlus 5T users in China and later launched the Android 9 Pie-based OxygenOS Open Beta with November security patch for the same models.
OnePlus has announced the update through its official forum where it has provided the changelog focusing on system updates and Launcher. For the system, we get Android security patch for December along with several fixes for custom accent colours that were not getting applied every second try and an optimised face unlock. Apart from that, there are fixed UI issues with scroller in the app drawer. It has also improved the colour contrast in the navigation bar.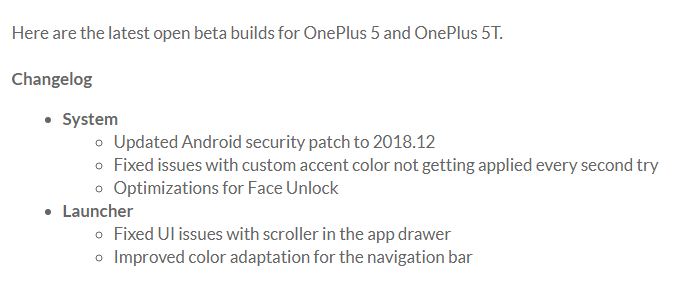 Since it is a beta update, there might be chances of bugs that could affect the system or performance of the device, which can be irritating. Furthermore, it is also important to note that users who once opt for the Open Beta OTA will no longer receive the stable OTAs, as stated by the company in its forum. In order to go back, full installation and clean flash would be required that will clean up all the users' data and files.
OnePlus has also integrated the Feedback tool into Community App where users can report bugs directly to the bug hunters within the community App. The open beta Android Pie version is available for the users who have already flashed the Open Beta for the respected devices, OnePlus 5 and 5T as an over-the-air update. For those who did not flash the update yet can follow the instructions on the download page.