Highlights
A new study from Ookla ranks India 131st globally when it comes to average mobile internet speeds.
The average mobile internet download speed in India is 12.41Mbps.
India ranks 65th worldwide in the fixed broadband market, with an average download speed of 54.73Mbps.
Ookla (of the speedtest.net fame) often does deep dives into internet speeds around the globe. It has now posted its findings of global mobile and broadband internet speeds for January 2021 and the results don't look great for India. In December 2020, India was at the 129th position in terms of mobile internet speeds. It has now dropped to the 131st position with average mobile internet download speeds of 12.41Mbps. This is somewhat alarming, as the total number of countries sampled was 140, and India is effectively in the bottom ten now. To put things in perspective, UAE is on the top of the charts with an average mobile internet download speed of 183Mbps, followed by South Korea at 171Mbps.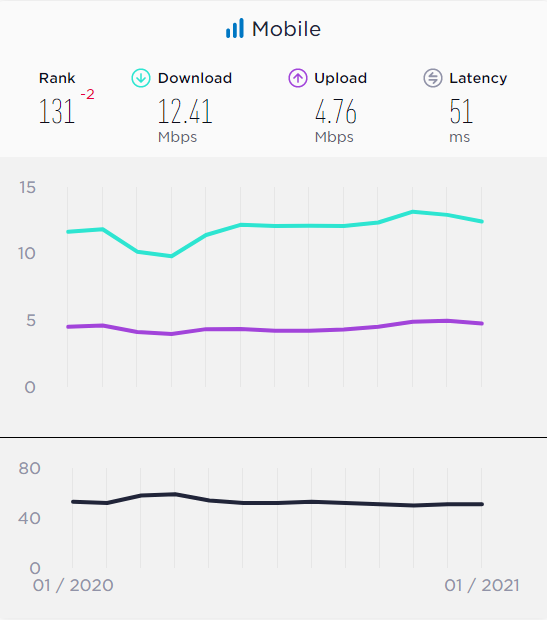 Thankfully, things look a bit more optimistic on the broadband internet front. India is at the 65th position, with an average download speed of 54Mbps. Its position remains unchanged compared to last month. Things are a tad different on this front, with Singapore, Hong Kong, and Thailand taking first, second and third place with average speeds of 247Mbps, 229Mbps, and 220 Mbps, respectively. Interestingly enough, Romania comes in fourth with 198Mbps.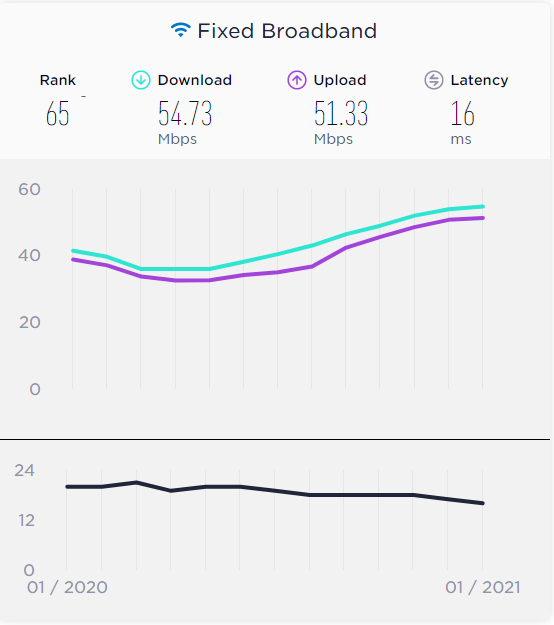 Ookla rounds things off by stating that overall global broadband speeds continue to be on the rise. However, we should take these results with a grain of salt. Mobile broadband speed is subject to a ton of uncontrollable variables. It is virtually impossible to take all of them into account, especially while measuring internet speeds on such a large scale. We can expect India's positioning to improve in subsequent months, once 5G networks are more widely available.