"The 5G Map service from Ookla includes detailed information of cities and operators who have rolled out or working on the next-gen connectivity"
Ookla the parent company of the popular web service Speedtest has announced Ookla 5G Map, which is 'first-of-its-kind' service to track 5G developments around the world. The service is touted to be a one-stop destination to know which cities have adopted the next-gen network, telecom operators that are offering 5G services, and the status of the next-gen network in your area.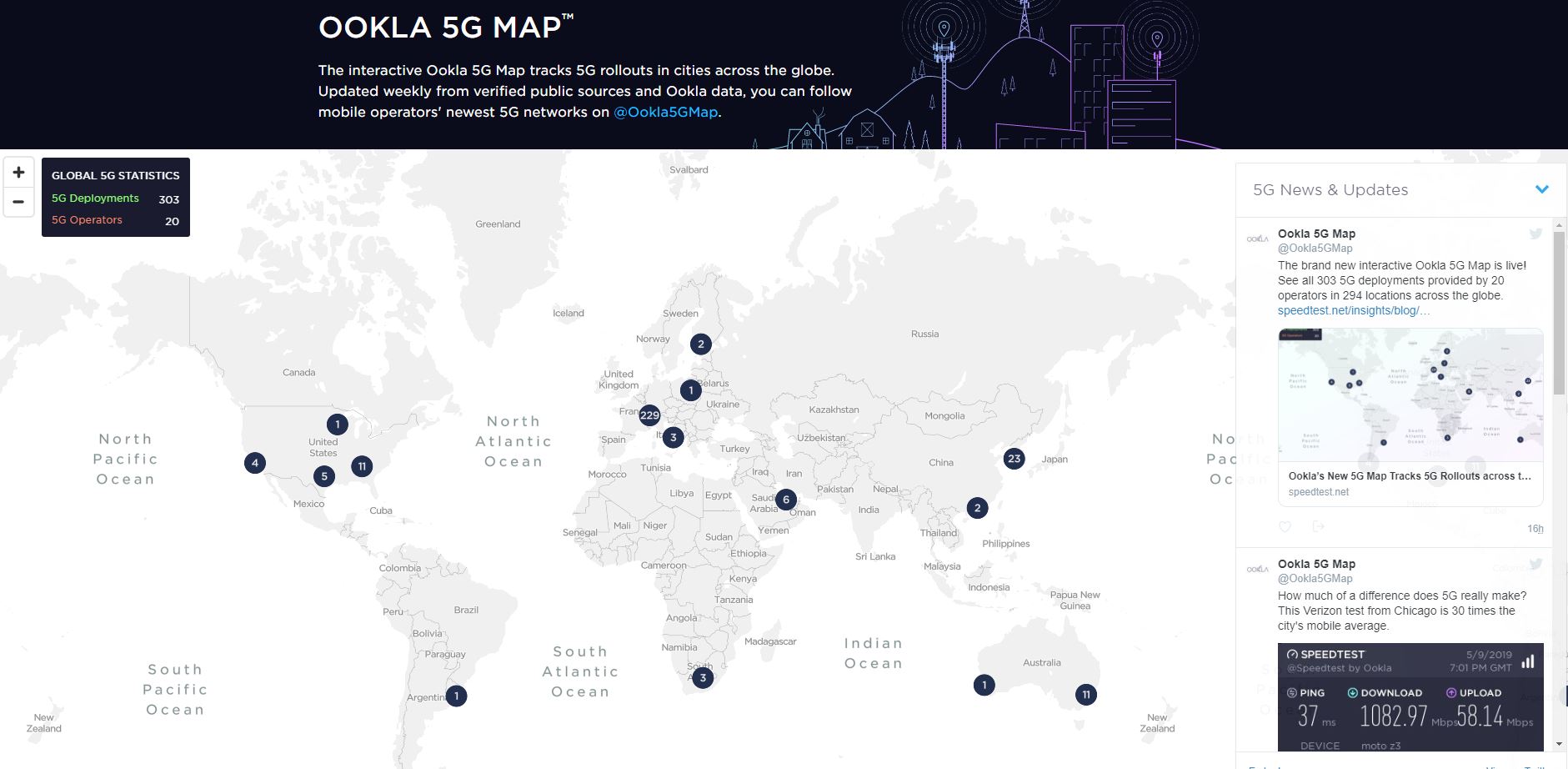 "As the world paves the way for 5G technologies with roll out in city after city, it becomes important for the industries and consumers to track network deployment and operator status for 5G across the globe," the company said in a press release.
Ookla 5G map is said to be an interactive resource to track the network's deployment in cities across the globe. The company is said to update its 5G Map every week with information about the 5G developments from "verified public source" as well as its own data. Users can get more information, including the city name, a list of operators who have rolled out 5G, and other details, by clicking on the pins that appear on the 5G Map.
The map will include the availability details of the network in two ways: limited and commercial. Limited in the sense that areas have 5G connectivity but the devices are limited to select users, while 'commercial' includes no such limitation – any customer can purchase a 5G-compatible device. As per Ookla, there are 303 5G deployments around the world, provided by 20 operators in 294 cities. Switzerland leads as the country with most 5G commercial deployments in 217 cities, while India and many other countries are yet to make in its mark on the Map.