"Android users can now update to the latest Opera app and start using the free unlimited VPN service"
Opera has announced the release of a new update for its Android web browser. The update will bring the built-in free VPN tool, which will allow users to browse the web securely. Users will need to install Opera for Android version 51 to use this new feature. As per the company, the update is being rolled out gradually and will take some time reach all regions.
The free VPN feature has been available for almost a month in the beta version of Opera for Android. However, Opera has now included this useful feature on the stable version of its Android browser. The feature is also available on the desktop version of Opera.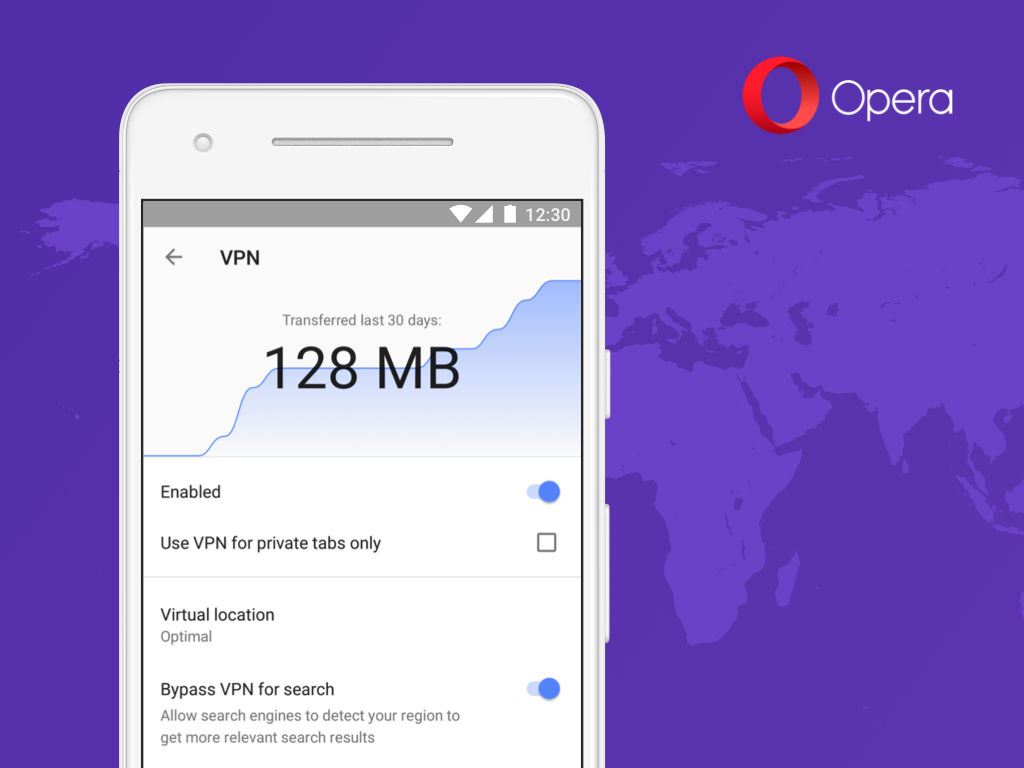 Peter Wallman, the SVP Opera Browser for Android, stated, "There are already more than 650 million people using VPN services globally. With Opera, they can now enjoy a free and no-log service that enhances online privacy and improves security."
With the inclusion of the free VPN on the Android browser, Opera wants to bring increased online privacy and better security when browsing on public Wi-Fi connections. The VPN feature is free to use and very easy to enable. On the Opera for Android browser, head over to the Settings page, look for VPN and enable it. Users can select the preferred connection region as well. There's no need to sign-in either, which makes this a no-brainer.
Opera says its in-built VPN service does not keep any logs, so you don't have to worry about anyone knowing your browsing history. If you're someone who's always on the move and use your mobile phone to connect to the internet, then the VPN service can be very useful for you. When connecting to a public Wi-Fi network in airports, hotels or coffee shops, your data will be encrypted and sent through a secure tunnel.
According to Opera, there's a big demand for VPN services in India, which is true. Around 650 million users around the world use VPN services and more than 160 million of those are from India. The use of VPN tools on mobile phones is also on the rise.