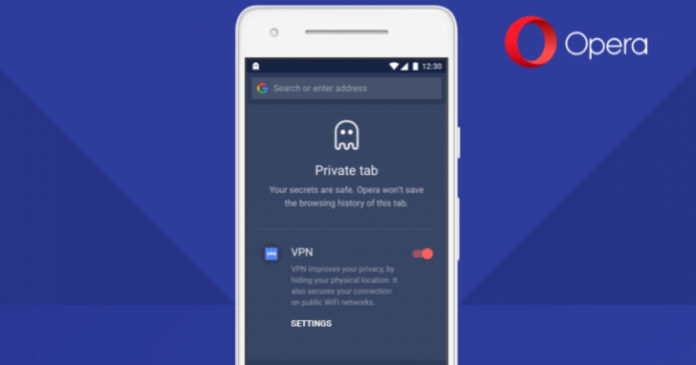 "Beta users of Opera browser on Android will now be able to use the free unlimited VPN feature"
Several websites and online services are region specific, which means that they cannot be accessed from everywhere. Customers get around this by using VPN services that allow them to bypass region restrictions. A VPN service also provides extra security when browsing the web. Opera recently included a built-in free VPN on its desktop browser. Now, the company wants to bring the same feature to the mobile version of its browser and has released a new Opera beta for Android that comes with a built-in VPN feature.
If you are a beta user of Opera browser on Android, then you will get to try out the VPN before others. Of course, anyone can try out the beta version by simply downloading it from the Google Play Store. The beta is available for free and doesn't require any special sign in. The built-in VPN is unlimited and doesn't log anything, but is country dependent. Opera promises that it doesn't store any information that transmits through their servers.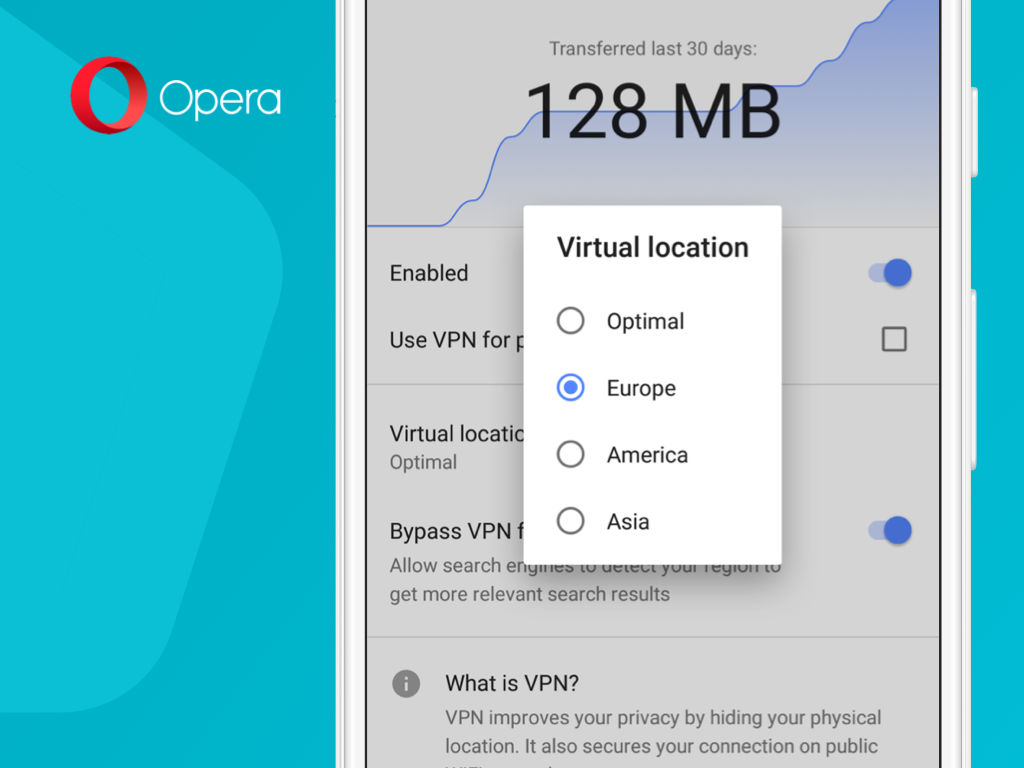 Usually, users will have to download a separate VPN app if they want to visit/view region specific websites/content. Some of these VPN services also require the user to pay in order to get access to all features. Opera states that customers will get free access to its VPN services and will not have to pay any money. To enable the VPN on Opera for Android beta, just head over to Opera Settings and turn on VPN. It's as simple as that.
After turning on the VPN feature on the browser, your IP address will be replaced with a virtual IP address. This will improve security and make it hard for websites and services to track user location and other information. It was only yesterday that we covered a story on how websites continue to track user data even if Do Not Track is enabled. A VPN will come in handy in such situations.
Opera will gradually start rolling out this feature to its beta users as the tests are still ongoing. We are not sure when the stable version will get the VPN feature, but it shouldn't take too long.