It is no hidden secret now that smartphone makers are clamouring to add dual cameras on the rear and mixing it with some software wizardry to make your photographs look better. From premium smartphones like the Apple iPhone 7 Plus (review) to the affordable Honor 6X (review), dual cameras are now available across various price ranges. However, each smartphone company has a unique take on dual cameras and how they should work in tandem. While Apple likes to use a secondary telephoto camera to zoom closer into a subject, LG uses the second camera to give you a wider perspective of the same image. Furthermore, Huawei – in collaboration with Leica – uses a secondary monochrome camera to capture 100 percent (theoretically) more light and better details.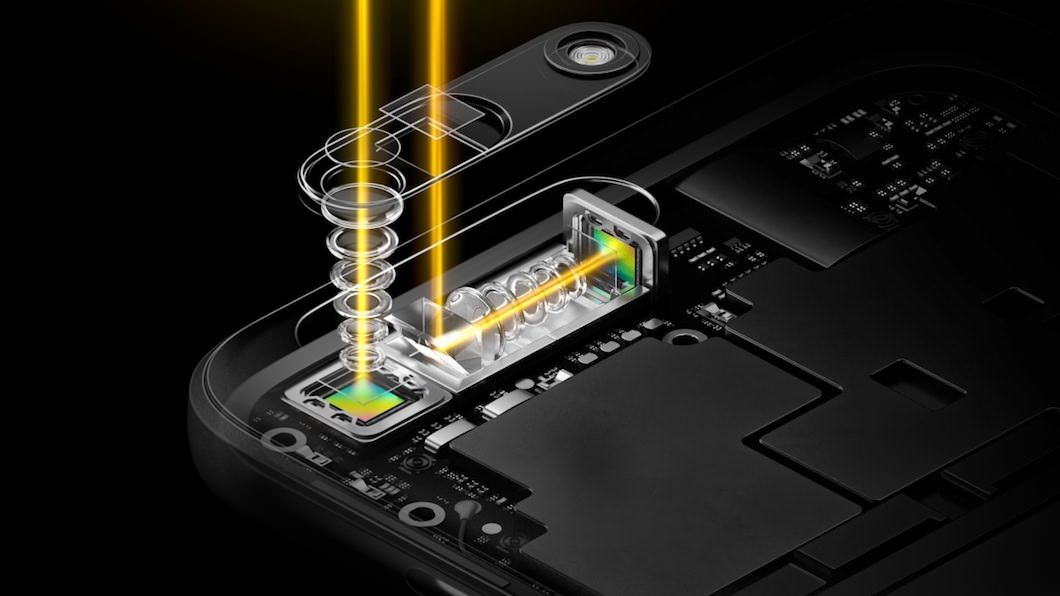 At MWC this year, OPPO took to the stage to showcase a new technology – one that the company's top engineers have been working under the able guidance of Dr. King Bai, the Hardware Director at the company. Essentially, OPPO's engineers have managed to achieve up 5x lossless zoom using some ingenious hardware engineering and backend algorithms. I shall talk more about the new 5x optical zoom tech introduced by OPPO in detail, but before that let's stack up the rest of the dual camera tech on offer and learn how they function.
Wide angle
The LG G6 (first impressions), G5 (review), and the V20 smartphones use the second camera on the rear to shoot wide angle shots. It comes in handy especially when you want to shoot wide landscapes. Let's take the example of the primary camera on the LG V20 (review), which rocks a 16MP, 1/2.6-inch sensor with a 29mm, f/1.8 lens. On the other hand, the second camera at the back consists of an 8MP, 1/3.2-inch sensor and a 12mm, f/2.4 lens.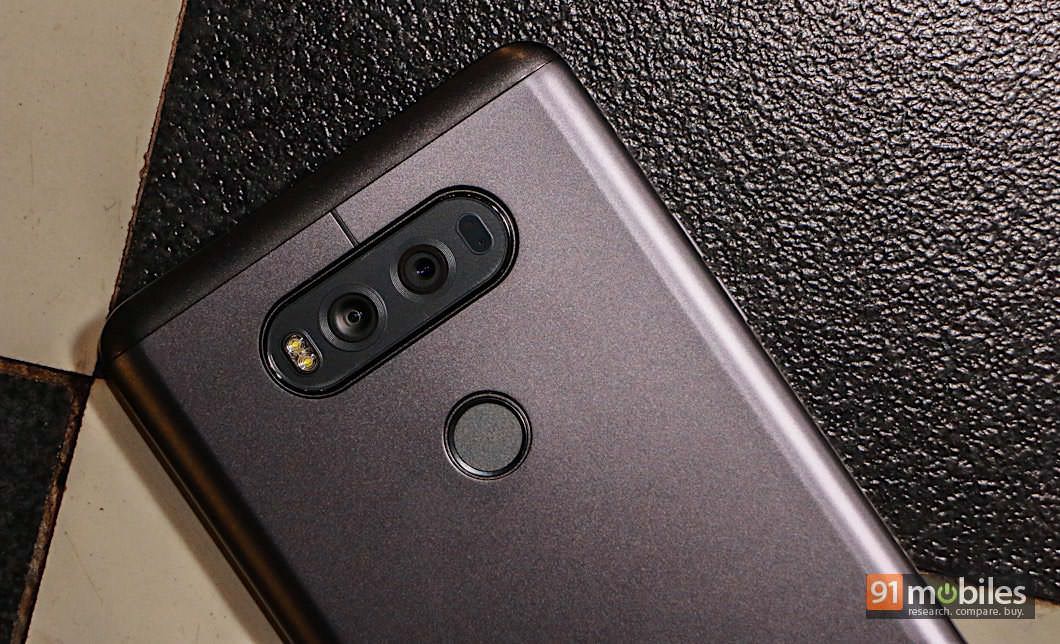 Quite evidently, you will have to use the primary camera for better shots in low light because the wide angle shots come out grainy and are unusable. But, what the second camera does is provide a really interesting perspective. If you are creative enough, you can get some really whacky looking landscape shots. Take a look at the shots below to judge for yourself.
Trust me, once you get the phone in your hand, it is a lot of fun to experiment with the wide mode. Add to it, you can switch between the wide-angle mode and normal mode with the press of a single on-screen button. I know that professional photographers will scoff at the excessive distortion and the loss of details but that is besides the point. Just go enjoy with the wide angle camera, that's what it is there for.
Monochrome sensor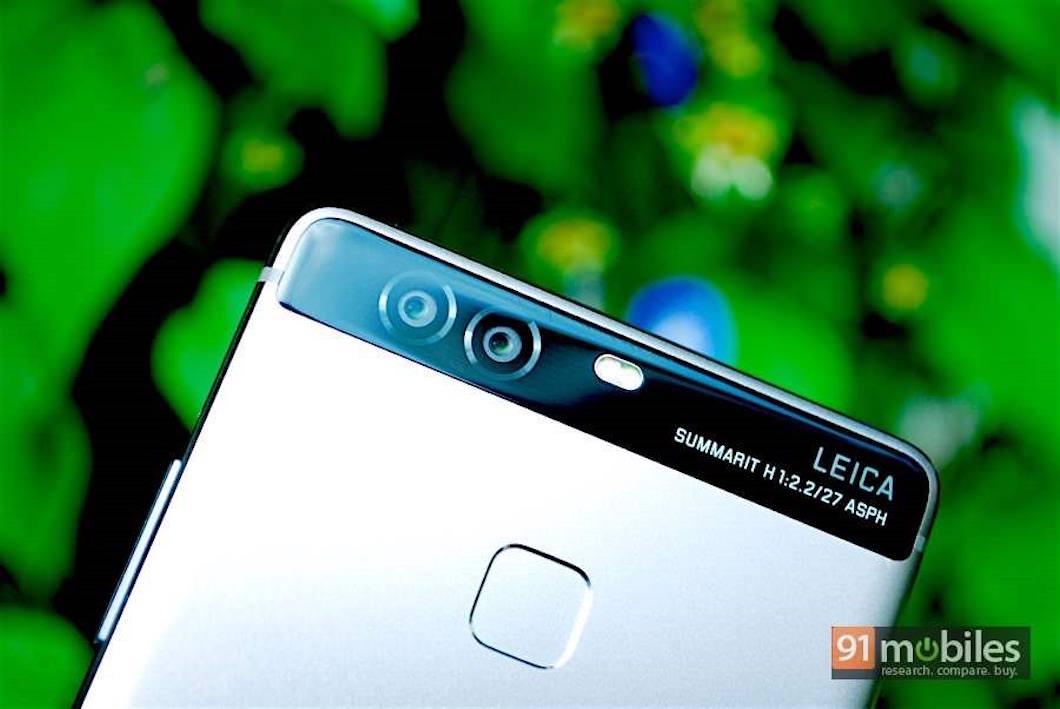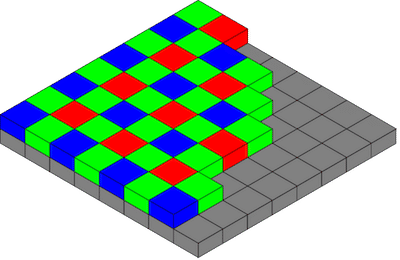 Huawei has a completely different idea with the dual camera setup on its flagships P10 (first impressions) and P9 (review). The dual cameras are co-engineered with Leica, a camera brand worth its salt. Let's take the P9 as an example. The P9 has dual Sony IMX 286 12MP sensors with 1.25µm pixel size. These sensors are attached to two 27mm lenses with an aperture of f/2.2. What's the difference between the two cameras, you ask? Well, in the secondary camera, Huawei has removed the Bayer filter to capture only monochrome images. The Bayer filter mosaic is a colour filter array that sits on top of the photo sensor. Read this article for a clearer picture (no pun intended). When you remove the filter, by default the sensor captures images in monochrome i.e. sans any colour. Huawei claims that you can get more details and light as a result.
I've reviewed the P9 and what I noticed is that it captures some kickass monochrome images by default and I am not talking about some software generated monochrome filter. It genuinely offers better dynamic range and the details are impressive too. Although, I don't see many people using it every day. Furthermore, if you decide to shoot in RAW, you will be able to retrieve more details from the image.
Apple's 2x optical zoom implementation
Coming to Apple's 2x optical zoom in the iPhone 7 Plus, it works really well. You get two 12MP cameras: the primary camera uses a wide-angle 28mm, f/1.8 lens and the secondary one has a telephoto 56mm, f/2.8 lens. What this means is that you get a faster aperture on the primary one and a better depth of field by default, but considering Apple has a software-based bokeh mode called Portrait I don't think it should make much of a difference. Based on extensive usage, I can tell you for a fact that in brand daylight shots you really won't be able to tell the image fidelity difference between the two cameras.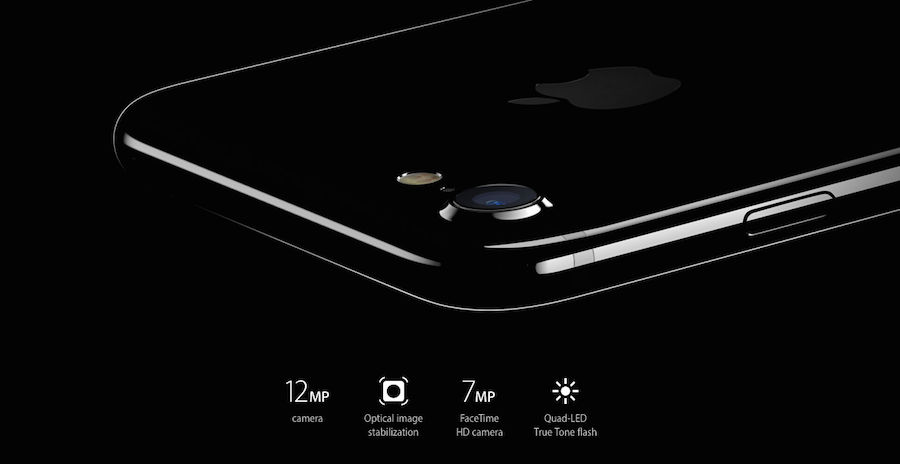 Basically, Apple uses the longer lens to simulate a closer crop and 2x optical zoom. It uses software algorithms to achieve the optimum results. I can't emphasise enough on how useful the 2x zoom has been in so many occasions. In fact, I had the privilege of watching Barcelona play live at Camp Nou recently and hadn't carried my Sony Alpha 6300 with me. I had to resort to my iPhone 7 Plus for a closer crop of Messi and thanks to the 2x optical zoom, it was achievable. Quite honestly, using the secondary camera to zoom into a subject is possibly the best use case on any dual camera smartphone.
OPPO 5x optical zoom
OPPO has upped the ante now. Like I said, OPPO showcased a prototype of its 5x optical zoom tech on a camera. What's even better is that OPPO's dual cameras can fit inside a slim 5.7mm frame that is nearly 10 percent slimmer than the iPhone 7 Plus. Furthermore, OPPO has optically stabilised both the cameras, which – according to the company – has a precision of 0.0025 degrees.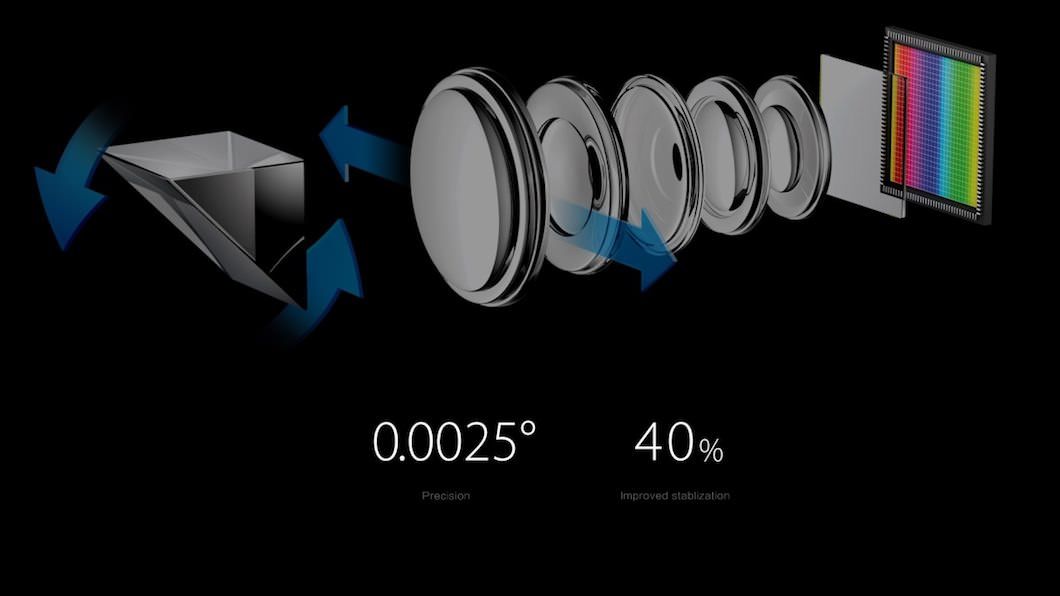 Let's understand what OPPO has actually done with the dual cameras on its new innovation. OPPO's proof of concept actually takes cues from the periscope inside a submarine. There is a normal camera lens and the 5x telephoto lens is actually placed at a 90-degree angle from the primary one. The light is bounced by a prism, which then travels through a series of 5p lenses and hits the sensor which sits perpendicular to the primary camera. It is quite ingenious primarily because this helps OPPO save on space and use the width of a smartphone instead of the depth. Do note that the second camera can only achieve up to 3x optical zoom theoretically. Having said that, OPPO uses a proprietary image fusion technology for digital zoom to achieve lossless 5x optical zoom.

Okay, enough about the underlying tech jargon. I actually got to try out OPPO's new tech at the event – the video of which is embedded above. The fact that I can zoom in closer to the subject and that too without any loss of detail is just godsend. The icing on the cake is that even at maximum zoom I didn't notice any camera shake either. The prototype was placed next to an Apple iPhone 7 Plus and I could potentially see the advantage of having additional zoom. At least on the phone, the lossless zoom images looked impressive and you will immediately notice the difference.
In the prototype state the app looks very similar to the iPhone app. A tiny on-screen control cycles between 1x, 2x, and 5x zoom levels and you also get a scroll wheel for fine tuning the adjustments. The prototype had two 13MP cameras but there is a possibility that OPPO will have better cameras in the final version.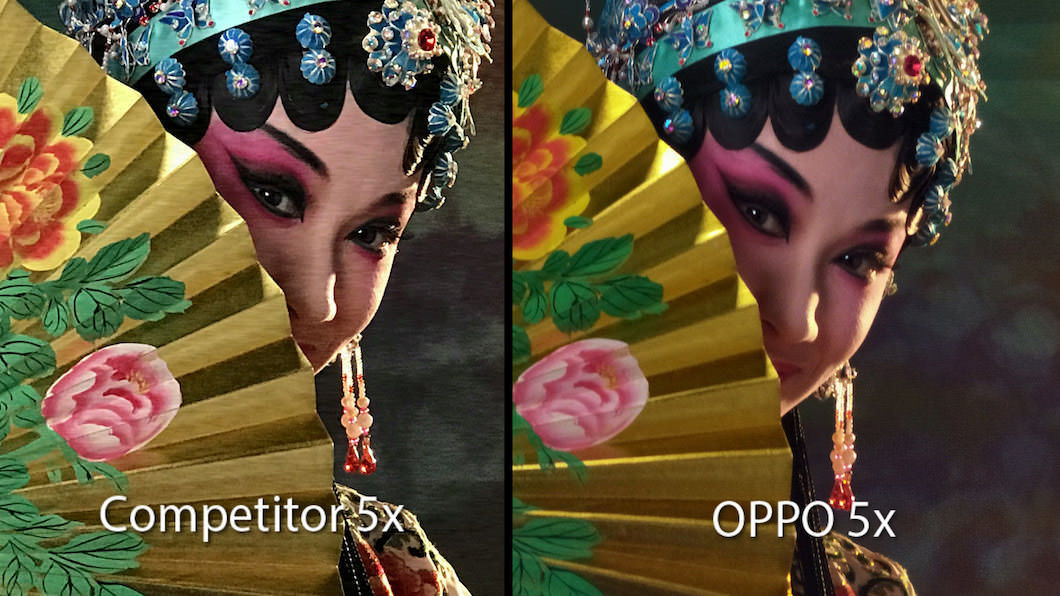 The future of smartphone photography is bright
When you compare the three different ways in which brands are using the second camera in a dual camera setup, I personally think that zooming into the horizon for a closer view of the action is the best use case, just like the Apple iPhone 7 Plus and OPPO's new camera innovation. While I like LG's fun implementation of a wide angle lens, it is not necessarily a breakthrough invention. Also, Huawei's idea of capturing more light, better contrast, and more details using a monochrome sensor is definitely very interesting but most high-end flagships can capture great flat colour profile images by default, for example, the iPhone 7 Plus and the Samsung Galaxy S7 edge (review). Moreover, you can shoot in RAW on most flagship smartphones these days. This essentially means that you can pull out a lot of information from a flat colour profile of the RAW image. The LG V20 is actually testament to that fact.
This is exactly the reason why, I am doubly excited about OPPO's 5x optical zoom. I've used the iPhone 7 Plus as my primary device for a long time now and I can vouch for the fact that resorting to the 2x optical zoom is almost second nature to me now; it works like a charm every single time. My only wish was that the second camera was also optically stabilised, which again OPPO has solved.
After checking out the impressive prototype at MWC 2017, now all that is left is for OPPO to launch an actual smartphone with the 5x optical zoom. Time's ticking. Tic. Tock. Tic. Tock.
(Disclosure: The writer was in Barcelona for covering Mobile World Congress 2017 on OPPO India's invitation.)