OPPO has consistently been crowned the king of the mid-range smartphone segment owing to its approach of offering the latest features at amazingly affordable prices. The company has yet again redefined the market standards with its latest OPPO A53, which boasts a 90Hz Punch-Hole Display at a starting price of Rs 12,990. At this unbelievable price, the OPPO A53 also comes with a ton of other features, from a huge battery to an amazing selfie camera, that make it stand out in the segment. This makes OPPO A53 the sleekest phone in the market with a 5000mAh battery and the brand's first smartphone with 90Hz refresh rate under the Rs 13,000 price point. Let's find more about the amazing OPPO A53, and how it's an all-rounder as well as a complete value-for-money package.
90Hz Punch-Hole display that's smoother than ever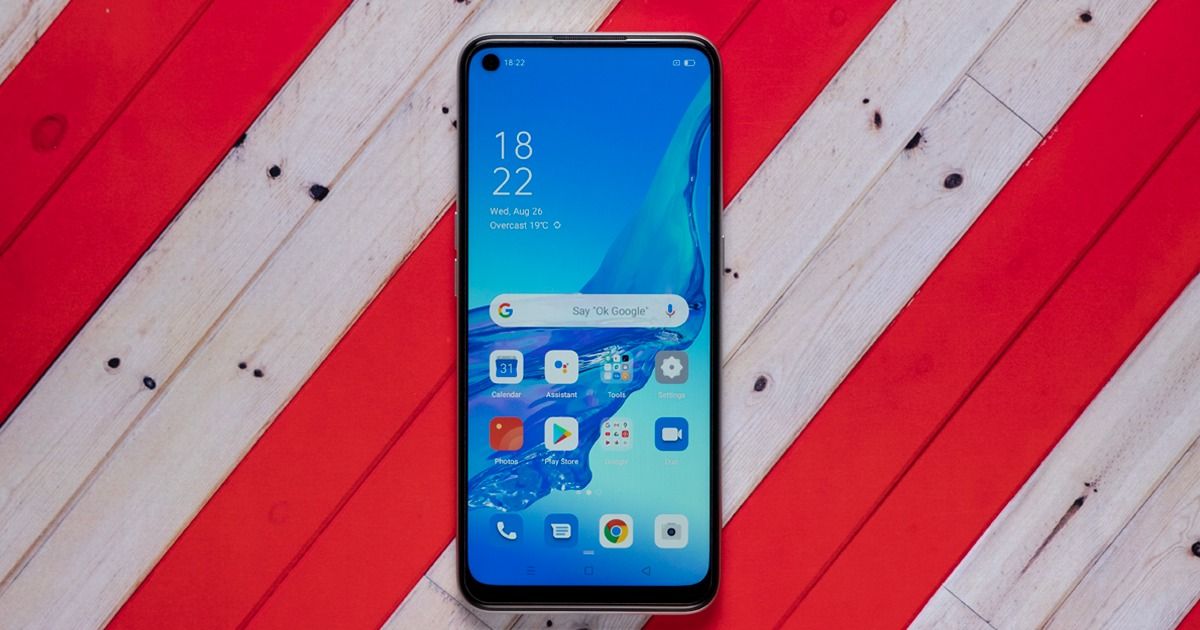 The OPPO A53 sports a huge 6.5-inch Punch Hole display with buttery-smooth 90Hz refresh rate that will give you a stunning experience when you scroll through your Instagram feed or play games on the smartphone. You will notice the difference once you try it out for yourself. It's so good and smooth that you wouldn't want to go back to a 60Hz display ever again. The display has a resolution of 1600×720 pixels, and a screen-to-body ratio of 89.2 percent. Not just that, the highlight of the phone's display is its amazing 120Hz touch sampling rate that puts it on par with some of the premium flagships out there. This sampling rate helps you gets the upper edge when you are playing fast-paced games on your smartphone. OPPO allows you to save on precious battery life with its 'Smart Mode', which automatically switches between 90Hz and 60Hz to give you an ultimate and optimised experience at all times.
Apart from offering super smooth refresh and touch sampling rates, the new OPPO A53's Punch-Hole display features an AI intelligent backlight that automatically adjusts screen brightness according to your preferences as you go on using it. These AI additions to the OPPO A53 enhance your smartphone experience as it learns as you go. While they might not appear big in theory, these crucial AI features help optimise the smartphone for better daily use.
A 5,000mAh Battery that runs all day long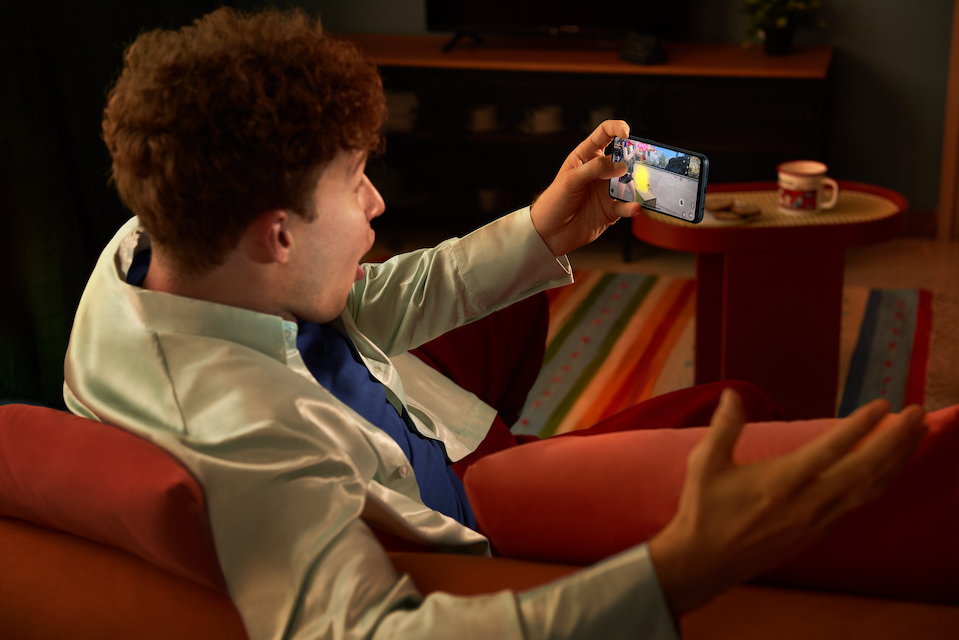 The OPPO A53 is powered by a massive 5,000mAh battery that lets you use the smartphone for several hours at a stretch. OPPO A53 is now the sleekest phone in the market with a 5,000mAh battery. It is commendable that OPPO has managed to pack in a monstrous battery that ensures you can play games and stream HD videos for long hours without worrying about the battery dying on you. A single charge can help the OPPO A53 run much longer compared to a lot of its competitors in the mid-range segment. A big battery is extremely convenient for most of us, especially during long hours of Zoom calls or gaming sessions these days. You don't need to worry about charging the A53 for an extended period of time.
And what if your battery is running out and you are not near a charger? The OPPO A53 also comes with a Super Power Saving mode that helps you take care of your urgent tasks without worrying about your smartphone dying on you. This technology is super advanced and customizes battery usage for specific apps, so you don't have to worry about losing out on battery life ever again. In fact, this feature intelligently cuts down the usage of unnecessary apps so that you can focus on the essential calls and messages that you want to attend to, in times of emergency.
OPPO is also bringing its Super Nighttime Standby mode to the A53 that learns your sleeping pattern and optimises battery life further based on your preferences. Now that is what you call a 'smart' phone!
Super-fast 18W intelligent charging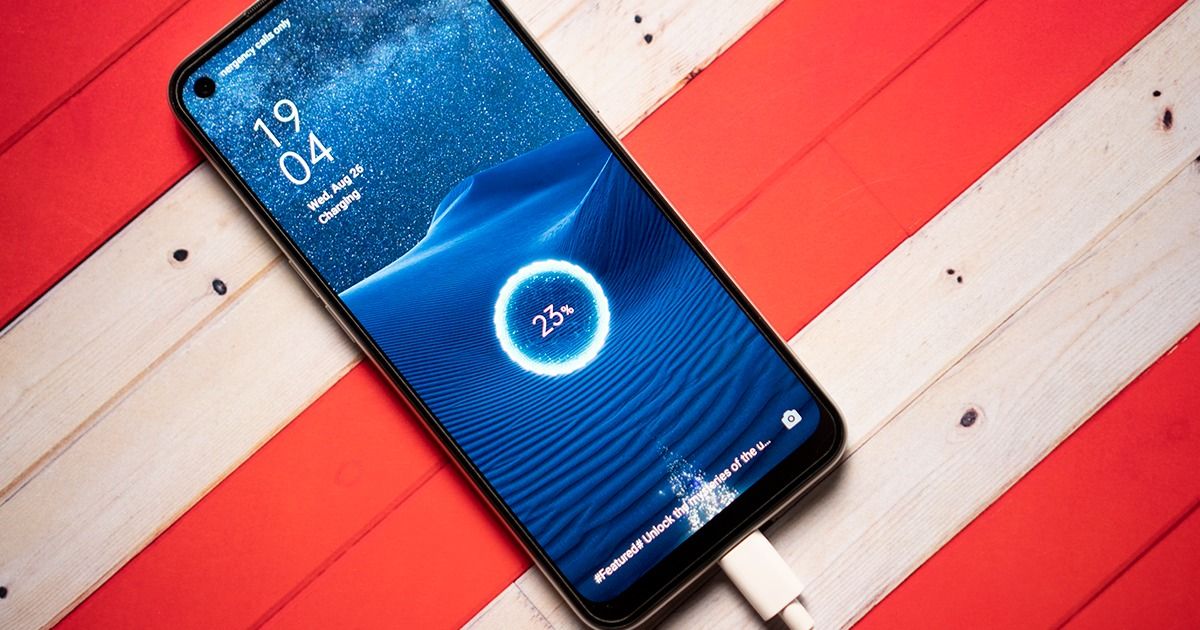 Don't worry about charging the huge 5,000mAh battery because it comes equipped with super-fast 18W charging that fills up battery levels in the lowest time possible. This helps you quickly get enough juice on your smartphone before your important appointment or if you are just about to get in a cab. The combination of a big battery and 18W super-fast charging makes it a breeze to use especially when you are a power user.
OPPO has also added a smart charging function on the OPPO A53 that automatically manages charging speed when the screen is on. This ensures that the temperature is not too high while charging and you can comfortably keep on using the smartphone without any issues even while it charges. All of these features give you a smooth experience that keeps on improving automatically as you use the OPPO A53 regularly.
Ultimate performance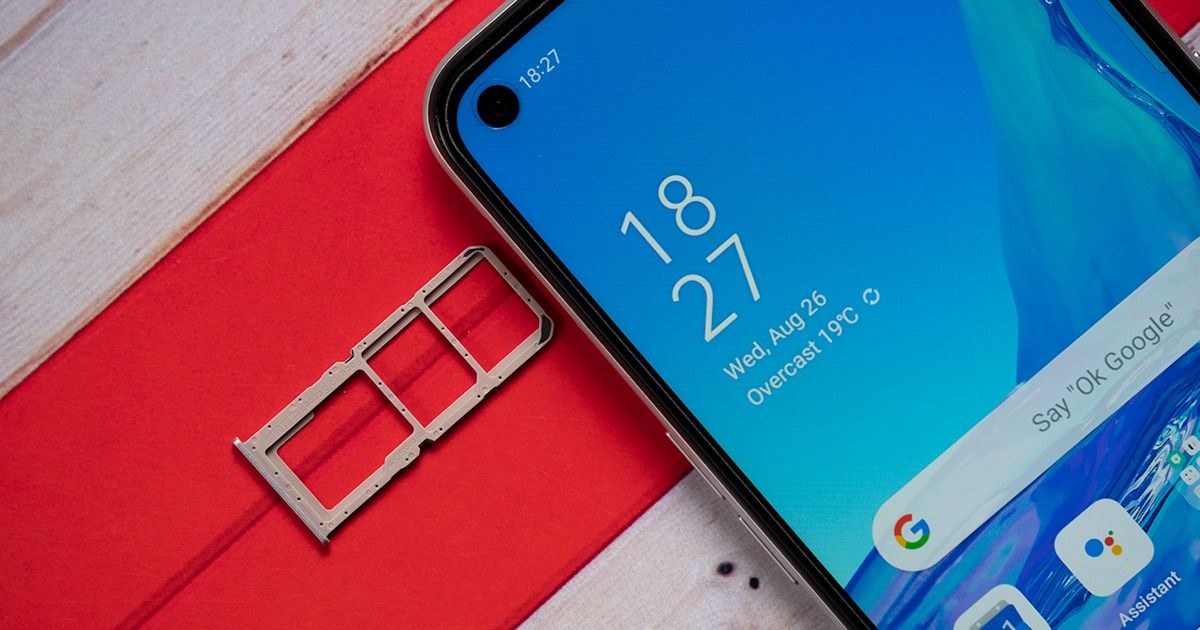 Apart from its amazing display, battery, and charging capabilities, the OPPO A53 is an all-rounder that packs all the features you want in a modern smartphone. For starters, you get the Qualcomm Snapdragon 460 SoC with a highly improved CPU and GPU compared to the Snapdragon 450. Qualcomm Snapdragon 460 is one of the first batch of octa-core SoCs announced in 2020. To complement this processor, you get 4GB RAM and 6GB RAM variants with up to 128GB of UFS 2.1 internal storage which can be expanded to 256GB through a 3-Card Slot that offers flexibility to store heavy data on the smartphone. OPPO has introduced its new RAM + Memory optimisation exclusively on the 6GB RAM variant, which gives you a smooth user experience whenever you are indulging in a gaming or streaming marathon on the OPPO A53. This technology is an industry-first innovation and can intelligently handle tough tasks when the need arises.
The OPPO A53 runs the latest ColorOS 7.2 out of the box. The software has been optimised and works alongside the phone's RAM + Memory optimisation to offer a highly refined and fast user experience. It brings OPPO's Music Party feature that amps up any party with the ability to connect to multiple phones using the same LAN connection. Then there is the Multi-User mode that lets you setup independent spaces on the OPPO A53 where you can save your password-protected files. And, the interesting Pull-Down gestures on the smartphone allow you to shrink app icons, while the Simple Mode lets you enlarge them. OPPO A53 brings you the flexibility to customise your smartphone the way you want.
16MP selfie camera along with a powerful triple-camera setup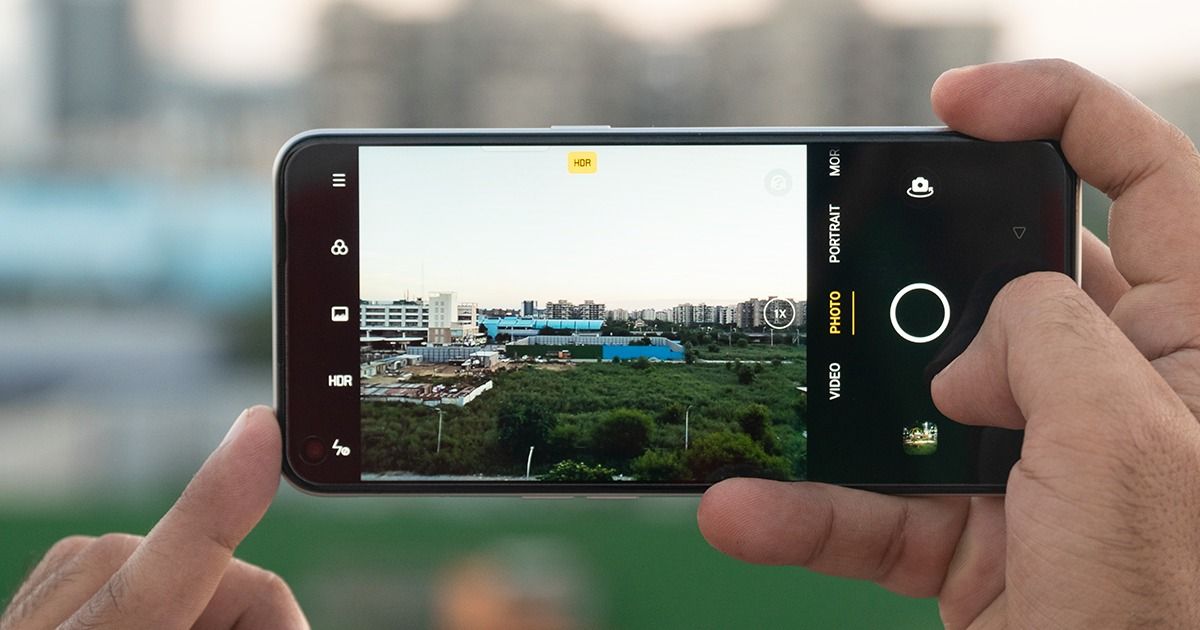 The OPPO A53 also packs in some serious optics on the camera aspect as well, with the highlight being its 16MP AI selfie camera. The powerful 16MP AI selfie camera promises to click the best selfies and 'groupfies' so that your social media game stays strong. The f/2.0 aperture of its selfie camera ensures that you shine bright in your selfies even when the lighting conditions are not the best.
The 16MP selfie camera on the OPPO A53 comes with intelligent beautification capabilities that make your face look 'just right' and perfect for sharing your selfies. You can also take control of the image quality by customising the level of beautification for the front camera as per your preference. You can choose to customise them for different scenes and different skin colours. Choose your preferred settings and the AI beautification takes care of everything!
The selfie camera is fast becoming one of the biggest priorities on a smartphone, and the OPPO A53 doesn't disappoint on that front with the best in class optics on offer. The best part is that all your selfies will come out looking naturally splendid.
In terms of video recording, the phone's selfie camera comes with a total of 10 movie-style filters such as Nostalgic, Western, Monochrome that give you brilliant after-effects when you share it with your friends.
OPPO's A53 also sports a triple-camera setup on the back, with capabilities to click depth and macro shots alongside wide-angle images. The setup includes a 13MP main camera with a 2MP depth sensor and a 2MP macro lens. The depth sensor combines hardware and software to give you better bokeh effects in your portrait shots. On the other hand, the macro lens can actually be used to get up close and personal with small objects like flowers and butterflies, even as close as 4cm. Apart from that, OPPO gives you a total of 15 filters to help you edit your photographs with any effect you want. The camera also has a Dazzle Color Mode that can intelligently restore the original brightness and colour of your photos, making it look more natural to the eye.
What's all that power without design though? That's another area where the OPPO A53 steps up – the back panel of the phone features a unique 3D curved design that gives you a texture unlike any other smartphone in this segment. This is because OPPO uses certain combinations of engraving and plating to make the A53 look more transparent. Now that is a feature worth bragging about! With all of these features at hand, you can never go wrong with clicking those enviable selfies every time you take out the OPPO A53 at your next party or even when you are working from home.
Price and availability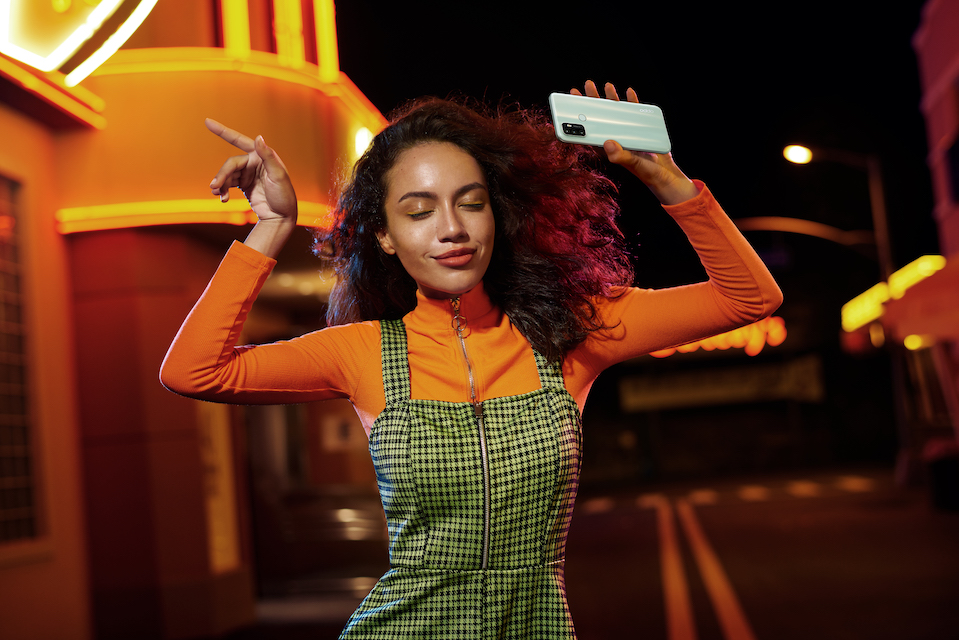 With a plethora of features to offer – from the 90Hz super smooth Punch-Hole display to the sleekest phone with 5,000mAh battery, 18W fast and smart charging to power-packed Snapdragon 460 – one of the first batch of Octa-core of SoCs in 2020, the OPPO A53 comes as a superb value proposition in the sub-Rs 15,000 price segment. This phone shows how OPPO has consistently been breaking the barriers of the smartphone market by offering the best value along with premium features to its customers at a lower price point.
With prices starting at ₹12,990, the OPPO A53 is now available across offline stores in the country and leading online platforms including Flipkart. While the 4GB+64GB variant will be available at a price of ₹12,990, the 6GB+128GB model carries a price tag of ₹15,490. The OPPO A53 will be up for grabs in three colour options – Electric Black, Fairy White, and Fancy Blue. You can avail a 5 percent cashback with Bank of Baroda Credit Cards & Federal Bank Debit Cards with No cost EMI plans up to 6 months along with exciting zero down payment finance schemes. With these features and offers, the OPPO A53 is the perfect device to spice up your gifting game this festive season.