Market reports have clearly highlighted how the demand for wearables is steadily increasing. People now rely heavily on fitness bands to track their activity levels in the confines of their homes as online learning and work from home has become a staple. Given the number of fitness trackers we've come across over the past year or so, we are quite intrigued by the OPPO Band Style considering not just its features and price tag but also its style factor. Priced at just Rs 2999, OPPO Band Style is an Amazon special device and is a great new alternative in the expanding ecosystem of fitness trackers for users to buy.
The device is already on sale but can it be the perfect fitness tracker that you were waiting for all this time? Given the features at hand and the aesthetics that OPPO has managed to pull off, this is one of the most promising bands that we've seen in quite a while. After spending some time with the OPPO Band Style, here's why we feel it should be on your list if you are in the market for a fitness tracker that can help you to activate your health
Total peace of mind, thanks to constant sleep and oxygen monitoring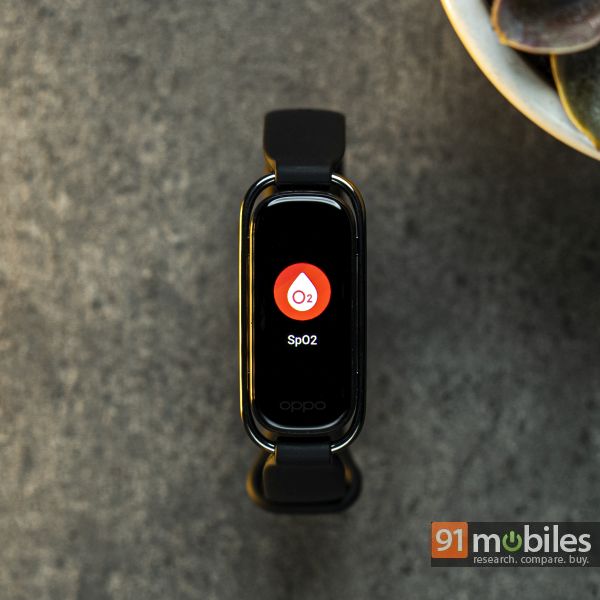 One key thing that we look for in fitness bands is a low-effort approach to health tracking, and the OPPO Band Style offers the perfect answer to this. Its SpO2 blood oxygen sensor monitors your blood oxygen levels even as you sleep. This data is then presented to you in an extensive graph via the app, making sure you can actually track your health from the comfort of your phone, without having to go through extensive settings. This feature is not only extremely critical for people in certain sports like mountain climbing but also helps in tracking respiratory system health which is a crucial health indicator in the Covid- 19 era.
The lightweight band also makes sure that you can wear it all through the night, without feeling skin irritations. This allows the OPPO Band Style to offer a great analysis of your sleeping pattern, with the data actually pushing you to improve your sleeping style and duration.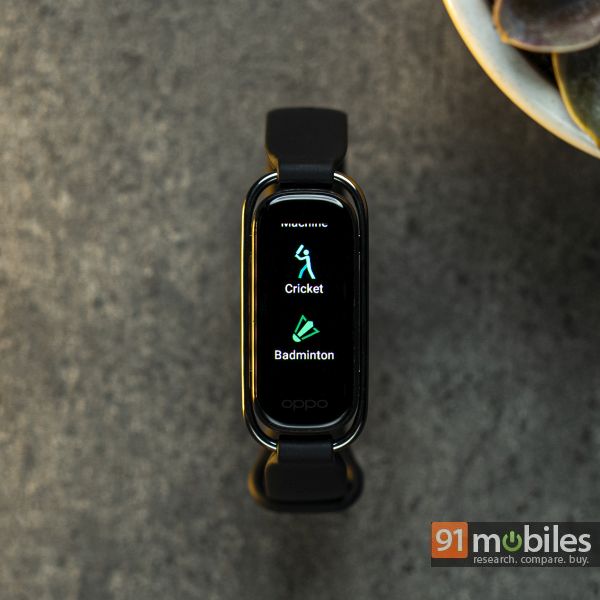 Thanks to the rich display, you also get seamless access to 12 workout modes – which cover pretty much every activity that you would get up to in casual everyday exercise cycles. The OPPO Band Style also gets a dedicated fat burn mode – something that we made the most of in intensive weekend workout schedules. We also got a daily activity view that gave us a detailed analysis of the workout data, hence helping us further improve our lifestyle.
A sleek, catchy style makes it look unique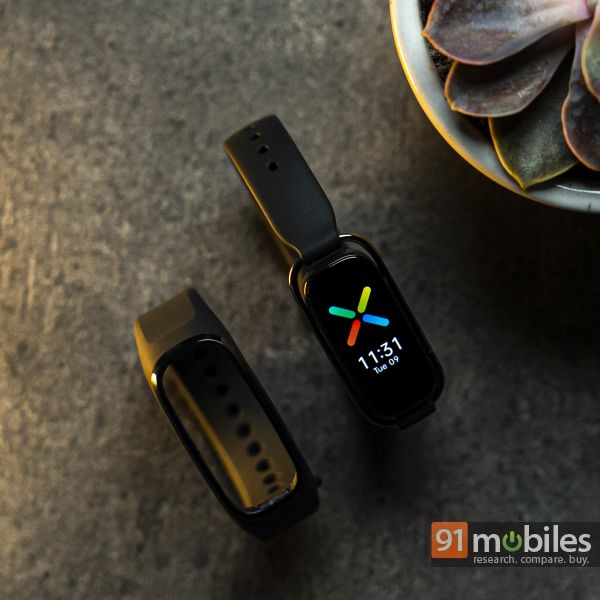 In a highly competitive fitness tracker market, the OPPO Band Style offers a unique look that would appease users with a discerning sense of fashion. Putting on the band, we found its vanilla colour variant, complete with the metallic rim finish, to be a stand-out in this segment. The band offers a lifestyle statement – something that we've been on the lookout for in the fitness band segment. This band ticks this checkbox perfectly.
The Vanilla variant with the metal rim not just looks unique, but also offers the essence of a lifestyle accessory. As a result, you can actually wear the OPPO Band Style even to a weekend house party without it feeling out of place. Of course, this will make sure you don't lose out on your fitness data, even when out for casual gatherings. The standard black strap variant is available, with a no-frills approach to fitness band design that will please those on the lookout for a functional wearable. The OPPO band style thus caters to diverse usage styles.
A compact, crisp, and rich display that adds an extra zing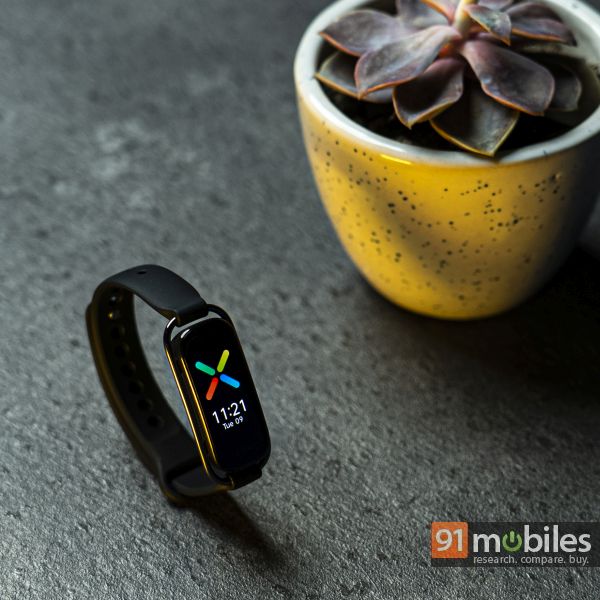 One thing we often find lacking in fitness bands is the quality of the display, and that's another area where the OPPO Band Style rises above the competition. It features a 2.79 cm (1.1″) AMOLED display panel that is large enough for you to read all the information, but at the same time is compact enough to not feel bulky or overbearing. It is a full color display that further adds to the viewing quality with 100 percent coverage of the DCI-P3 color gamut.
On the OPPO Band Style's display, you can easily read the fitness, health data, and notifications without having to strain your eyes at any point. Even when out for a run in the morning, visibility under direct sunlight remained crisp and clear, making sure that the band is good for use anywhere and everywhere. Of course, those looking for customization options will appreciate the OPPO Band Style's 40 watch-face options that let them personalize the display aplenty. Five of these watch-faces are preloaded on the band, with an extensive list of choices available via its companion HeyTap Health app.
The OPPO Band Style not only promises a versatile display but is one of the few fitness bands in the world to actually deliver on it as well.
Fantastic battery life to maximize training time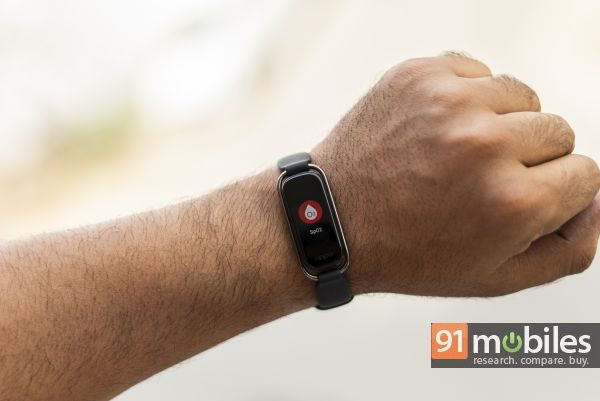 The OPPO Band Style fully charges in 90 minutes and can be used for a long time without worrying about the battery drain during outdoor exercise or short trips. The 100mAh battery delivers a full 12 days of battery life – with all active tracking modes on and the brightness set to high. With such a long battery, the band makes sure that it doesn't add itself to your load of having to charge yet another gadget every day. This also helps maximize the total usage time that you can get out of your fitness band.
The OPPO Band Style is poised to be a segment leader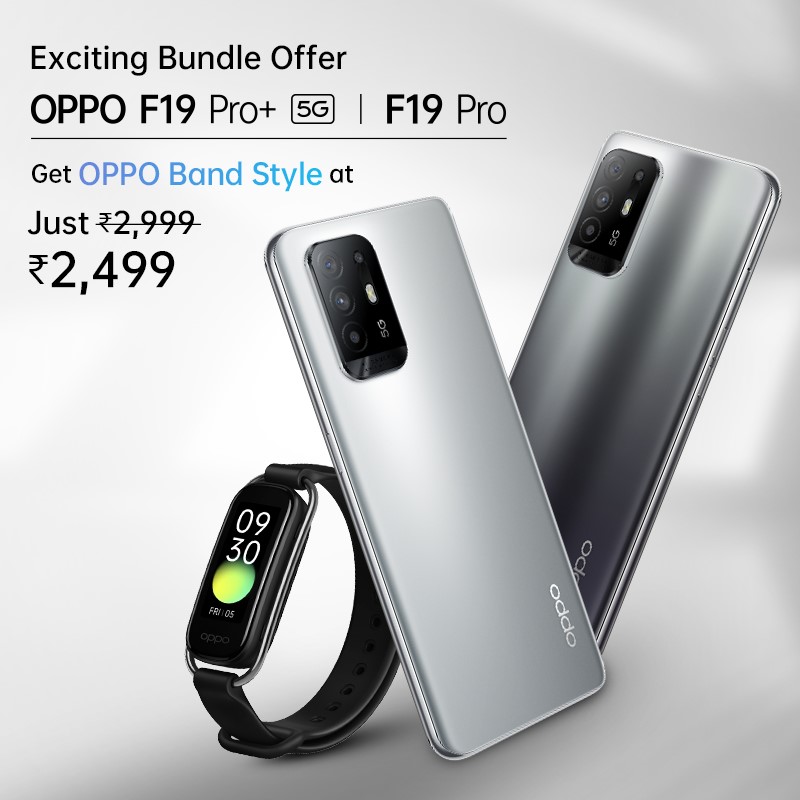 All things considered, the OPPO Band Style seems like the ideal fitness band that we've been on the lookout for. It offers a unique design, a great display, plenty of customization options, and excellent health and fitness tracking features especially continuous SpO2 tracking – all within a very value-for-money package. It is what most users would want to have with them on a daily basis, hence scoring a big win for OPPO on this front. The OPPO Band Style is priced at Rs 2999 and is already on sale
The OPPO Band Style is available at a special price of Rs 2799 on Amazon for the week starting 8th March 2021. To make the offer more lucrative OPPO is offering a bundled discount under which the OPPO Band Style will be available for INR 2,499 with the OPPO F19Pro+ 5G or the OPPO F19 Pro. So grab your device today!