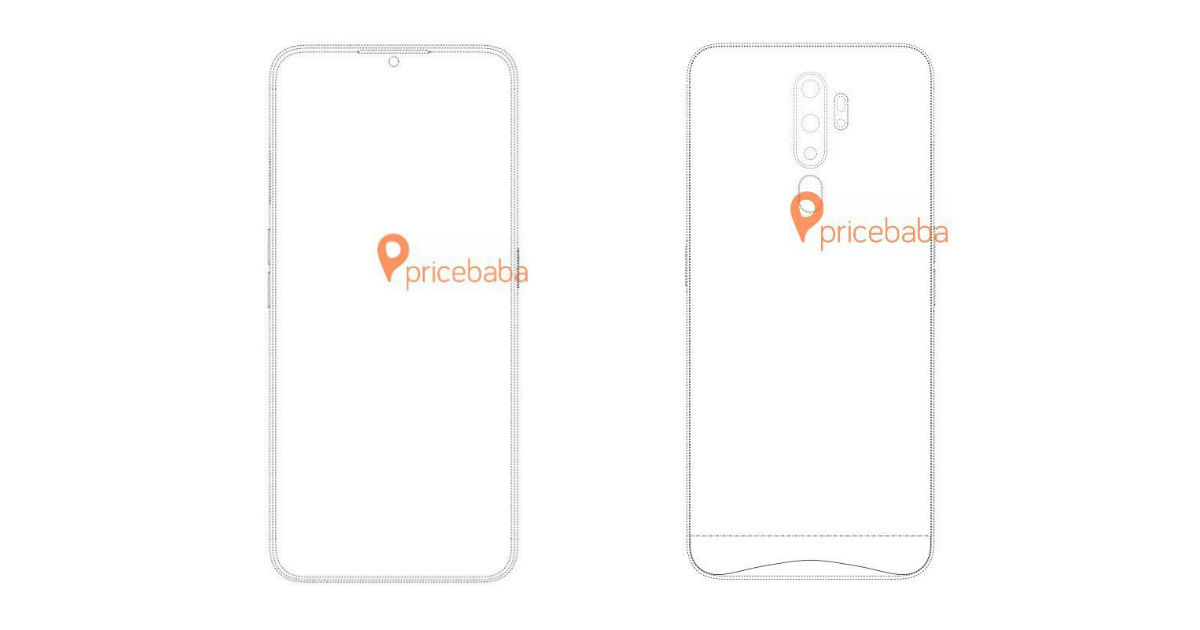 "While OPPO's first smartphone with a punch-hole display is expected to be the premium Reno3, more such devices might be on the way soon"
OPPO Reno3 is widely believed to be OPPO's first phone with a punch-hole display, but it seems the company has more such phones on its way. A new budget device has been spotted in the World Intellectual Property Office's (WIPO) patents archive, granted recently to OPPO. The patent and its sketches, spotted in the wild by PriceBaba, suggest an upcoming budget OPPO phone with a punch-hole camera on the display.
While the OPPO patent does not explicitly mention anything regarding a budget smartphone, the sketches seemingly show a device that features a physical fingerprint scanner, and more importantly, a microUSB port. Going by device trends in the smartphone space, practically all devices in the mid- and upward ranges have started featuring USB-C ports, and in many cases, in-display fingerprint scanners too. As a result, speculations suggest that since the reported device appears to feature a microUSB port, it will feature in the budget smartphone range.

If OPPO does go ahead with its plans on such a device, this will become the first budget smartphone from OPPO that comes with a punch-hole front camera. The OPPO Reno3, which is set to launch later this month, will likely become OPPO's first ever smartphone with a punch-hole front camera. As of now, the OEM has preferred the waterdrop notch, or alternatively, the pop-out camera mechanism in various forms. However, the company seems set to depart from this set format, and introduce more devices with punch-hole front cameras going forward.
Not much else is known about the OPPO budget phone spotted in the patent sketches, except for the volume and power buttons being placed to the left, and some sort of an indent to the right that might house the SIM/memory card slots. Apart from that, a cutout for a quad camera module can be spotted at the rear, along with a slot for an LED flash module. Contrary to most recent smartphones, a 3.5mm audio port is also seen at the bottom of the device. Given its budget leanings, it will be interesting to see the performance configuration of the device, as more OEMs begin shipping devices with 5G connectivity next year.