OPPO's ColorOS custom operating system, which is based on Android, has come a long way. Initial iterations saw ColorOS draw heavy inspiration from Apple's iOS. In fact, ColorOS 6.1 based on Android 9 Pie was criticised quite a bit for being iOS-like. With ColorOS 7 based on Android 10, OPPO finally looked like it was on its own path to offer something unique. The platform came with tons of improvements such as OPPO Relax, Focus Mode, Screen Light Effects, Always on Display, Dark Mode, and so on. With ColorOS 11 based on Android 11, OPPO has added some more features and improved on existing features to offer a more streamlined user experience.
OPPO decided to skip the ColorOS 8, 9, and 10 monikers and jump straight to ColorOS 11 in order to be on par with the Android 11 label. This understanding goes beyond just the name. OPPO is working closer than ever with Google in order to push out ColorOS 11 to a large number of popular OPPO phones. The company announced that 28 phones will receive ColorOS 11 by Q2 2021. The OPPO Find X2 is among the first to receive the new update, allowing us to go hands-on with all the new features on ColorOS 11.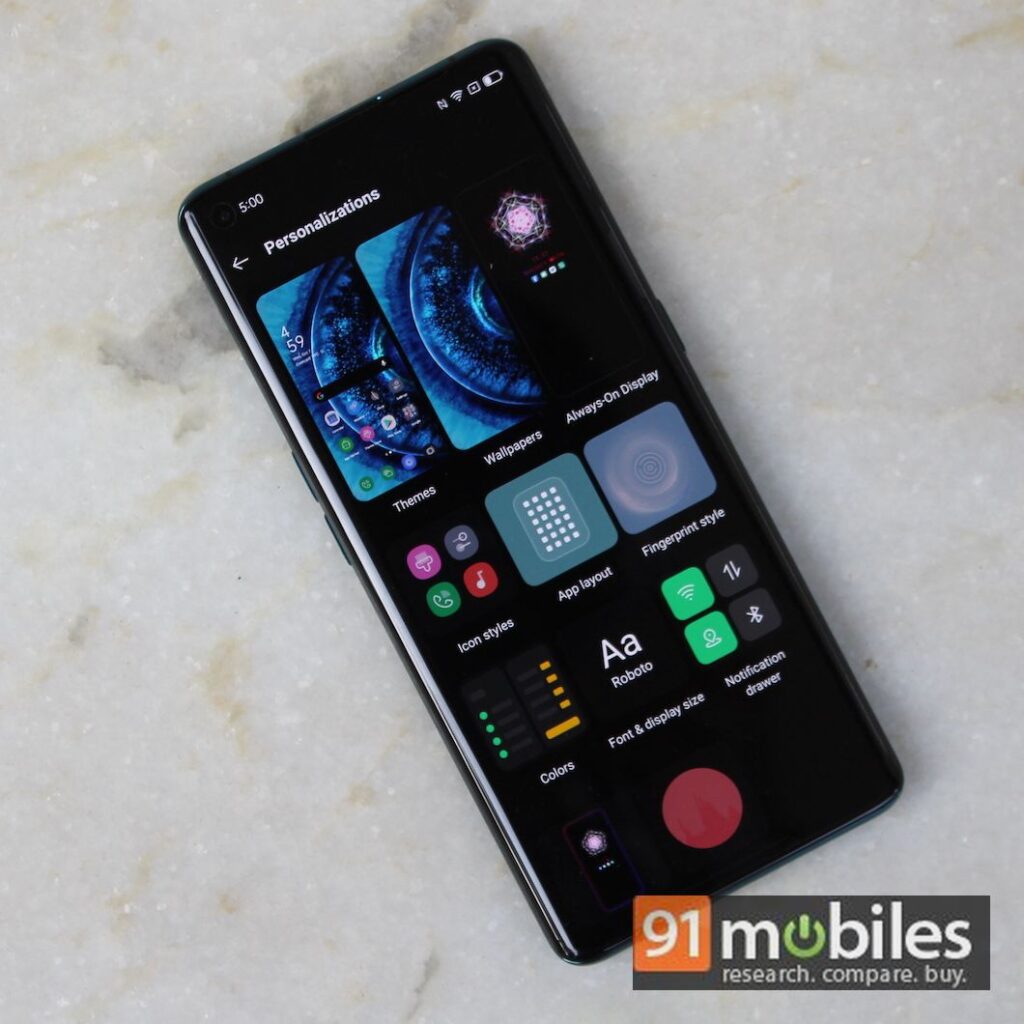 While ColorOS 11 does come with a host of new features, they are not visible the moment you unlock the phone. The UI still looks similar to what you see on the previous iteration. The changes are more subtle and come to the fore as you begin to use the device. ColorOS 11 offers even more customisation options within Settings, which can make the device feel more personal than ever before.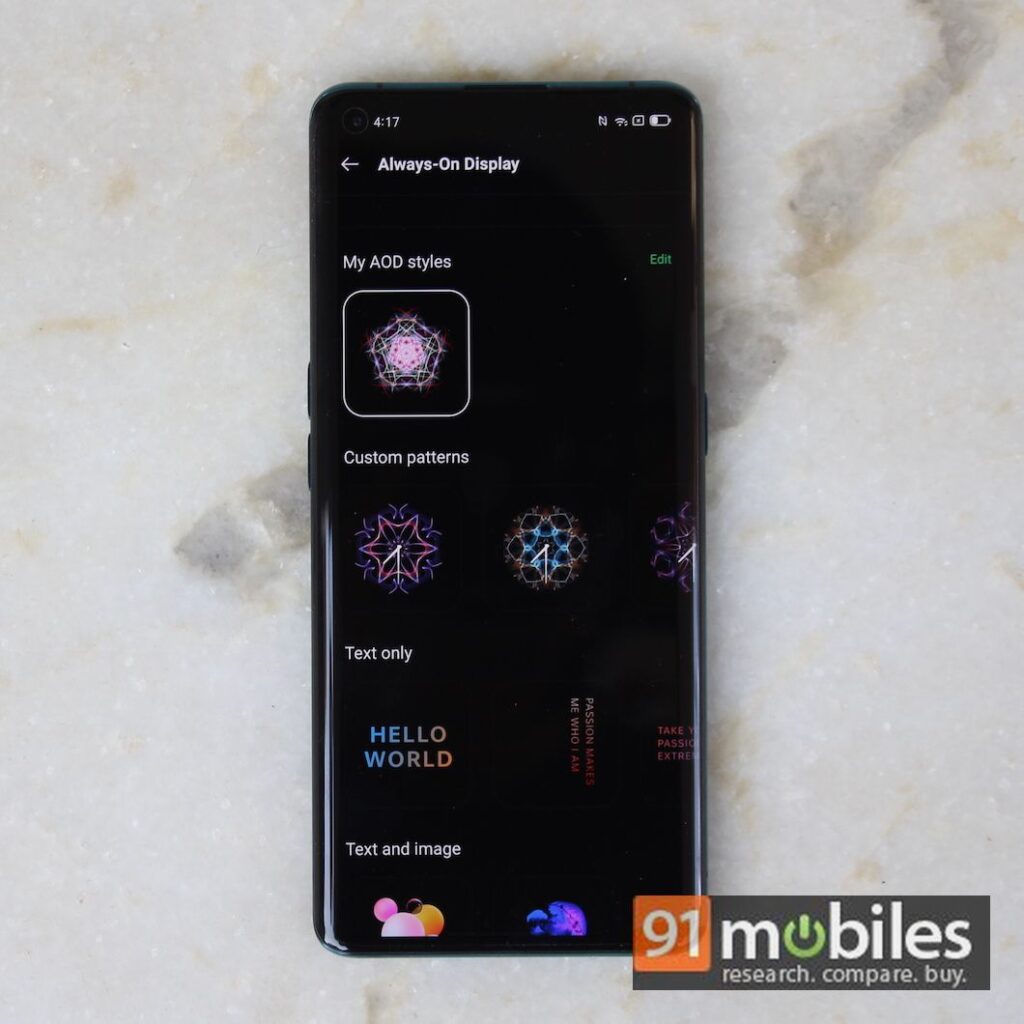 The Always-On Display, for example, gets a major upgrade with ColorOS 11. Now, you can create your own visually unique clock that appears on the Always-On Display. You get some pre-loaded custom patterns or you can create your own colourful pattern that is guaranteed to look stunning whenever you lock your screen. It's easily one of my favourite new features on ColorOS 11. In addition to creating your own Always-On Display, you can also customise the font, icons, wallpaper, and ringtones to your liking.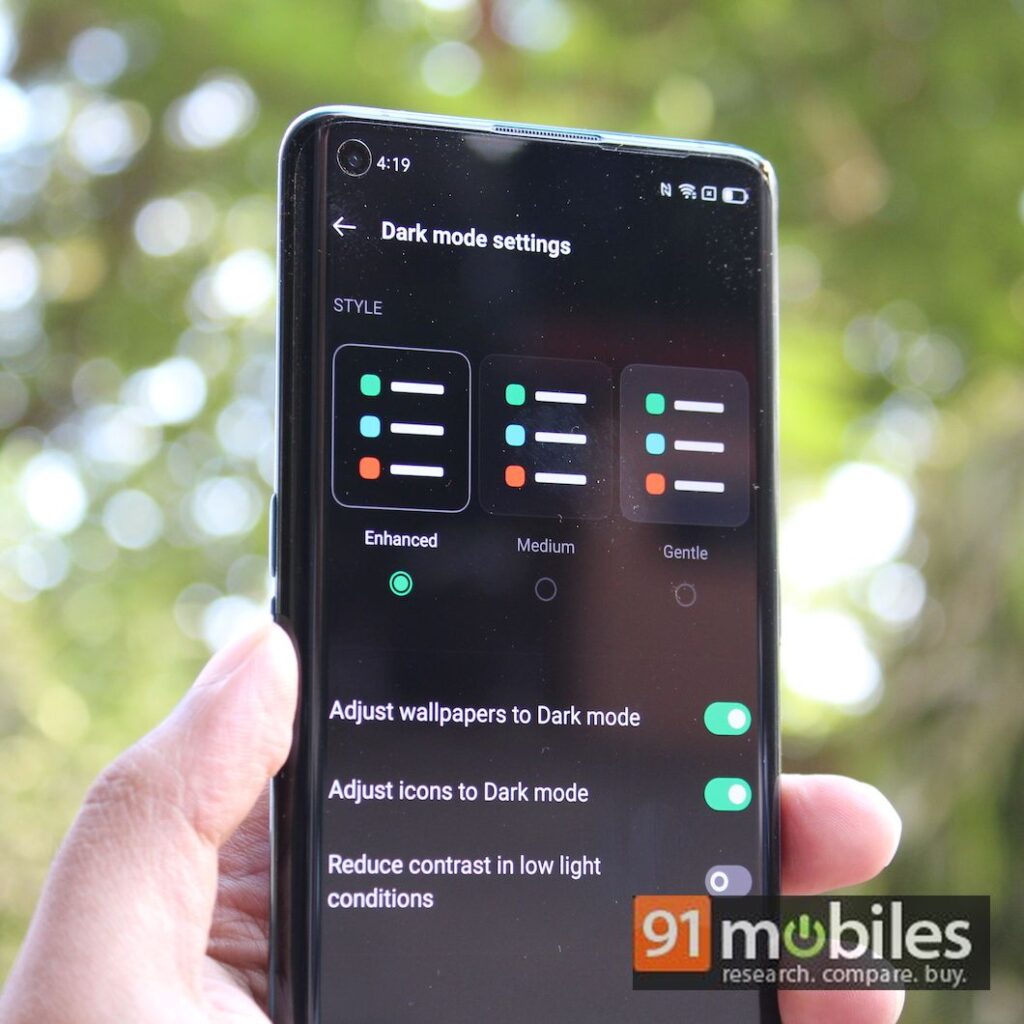 Android 10-based ColorOS 7.1 brought system-wide dark mode and ColorOS 11 gives you more control over how you want the feature to look with three different styles. The Enhanced option gives you a pure black dark mode throughout the UI, though the notification shade remains grey. Meanwhile, the Medium and Gentle styles offer varying shades of grey. You can also adjust wallpapers and icons to Dark mode and adjust contrast based on low light conditions.
ColorOS 11 offers deeper integration with Google Lens as well. Now, you can quickly translate a text after taking a three-finger screenshot. You'll see the Google Lens icon on the top right corner of the screenshot, which can be clicked to translate entire texts or look up references, and more. The app switcher has also been redesigned to show app icons on the bottom for easier recognition. OPPO Relax, which was introduced in ColorOS 7, has been upgraded to OPPO Relax 2.0. You can now create your own white noise mix and also browse through an extensive collection of sounds from cities from around the world.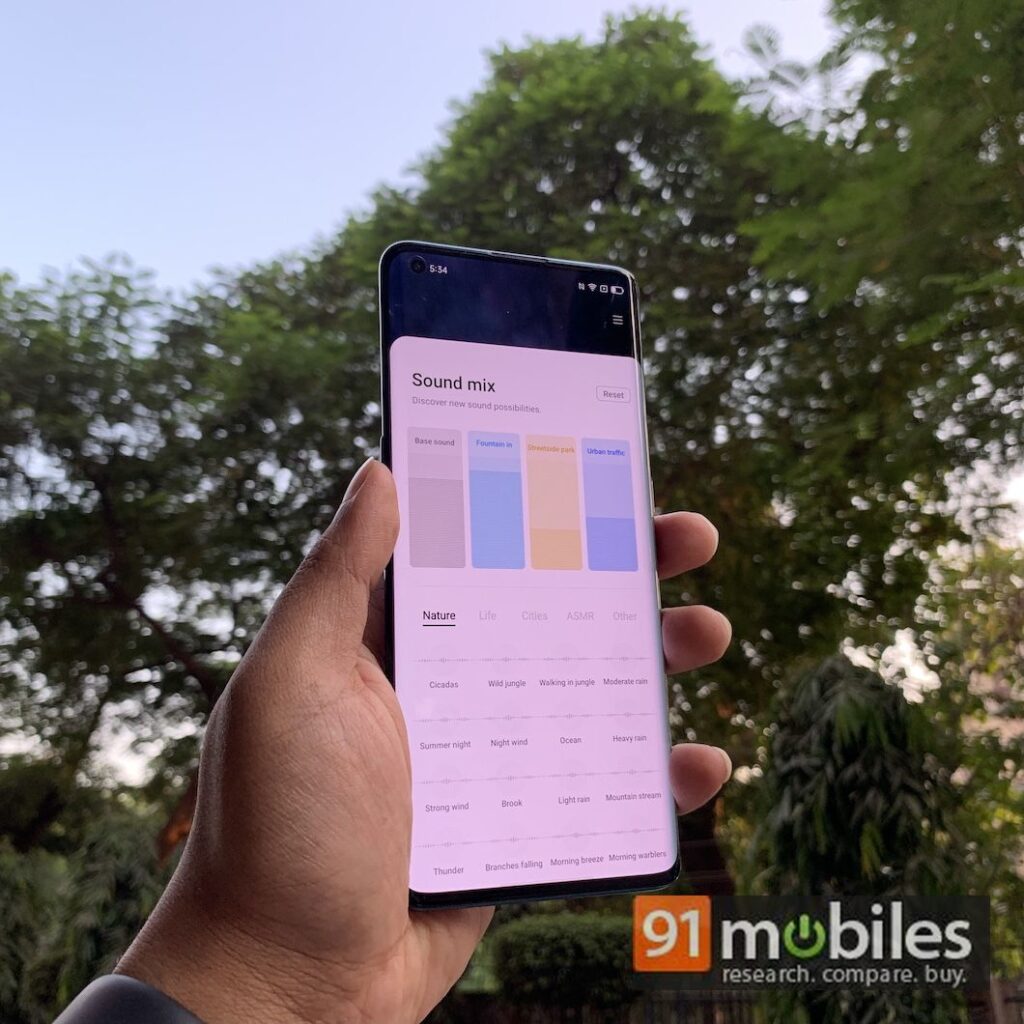 OPPO says ColorOS 11 introduces UI First 2.0, which uses the company's proprietary lag reducing engine and Quantum Animation to offer a smoother and faster response. The Find X2 is already a fast and responsive phone with its high refresh rate, so we couldn't tell the difference in smoothness from ColorOS 7 to ColorOS 11. It will be interesting to see if the latest operating system brings a difference to budget smartphones.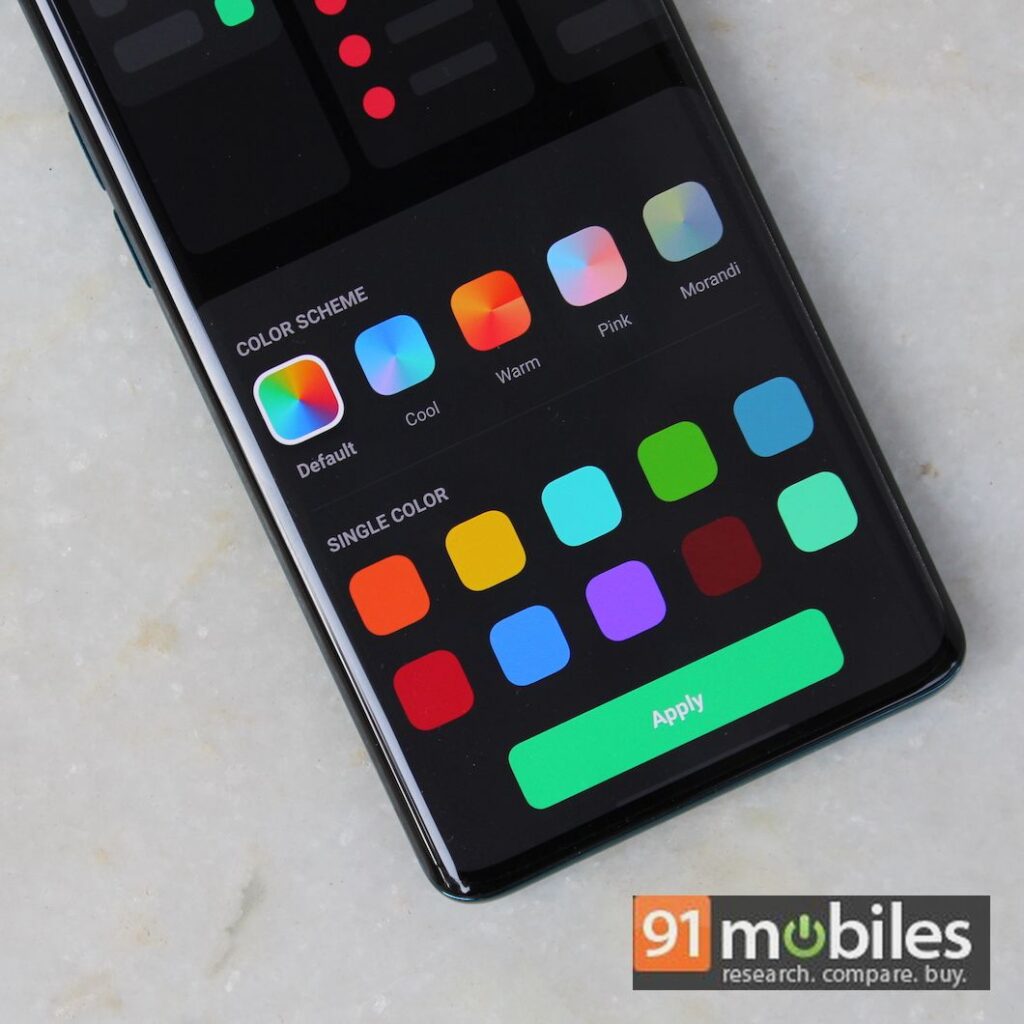 ColorOS 11 also gets stock Android 11 features as well such as Conversations, Bubbles, enhanced privacy features, and so on. Overall, there are plenty of interesting new features with ColorOS 11 that can be found deep in the UI. The changes may not be explicitly visible at first, but you will see them when making the appropriate tweaks in Settings and so on. ColorOS 11 is mainly about offering more customisations so that your phone feels more personal, which we feel is true, especially with the new Always-on Display features, themes, fonts, and so on. These are additions that long-time OPPO users will appreciate. That said, ColorOS 11 is still a heavy skin that will need time to get accustomed to and is probably not for those looking for a near-stock Android experience.