"ColorOS 7 is said to improve app start speed by 25 percent, RAM utilisation by 40 percent, and system speed by 30 percent"
ColorOS 7 has been now officially announced in China with the tagline "Blinking without borders." OPPO claims it has made the new custom skin lighter, decluttered the unwanted UI elements, and tweaked the overall colours to make it easy on the eyes. ColorOS 7 offers the same design as the previous iteration but now has more white spaces, and the saturation levels in the interface are reduced to reduce visual fatigue from long-term usage of the phone. The app icons are refined and now have a lighter visual look. ColorOS 7 also brings the new OPPO Sans font.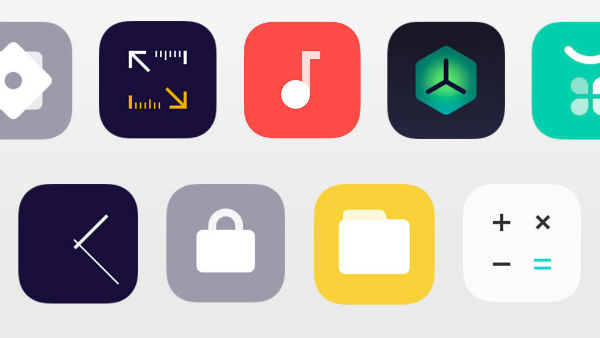 Furthermore, ColorOS 7 also brings system-wide dark theme to even third-party apps, along with the option to schedule to activate at a specific time. Users can also enable the eye-protection mode on top of the dark mode. When creating a new contact, calendar event, or setting alarms, the pages will now appear in the form of cards at the bottom of the screen for easy one-handed mode. Three-finger long press + three-pointing down the screen can be a vertical screenshot. In terms of animations, there's a new charging animation, weather animation, and video screen clock. The new custom skin introduces the new Art+ Project, which brings numerous art as well as wallpapers; OPPO has also expanded live wallpapers that respond to fingertips and move with gestures.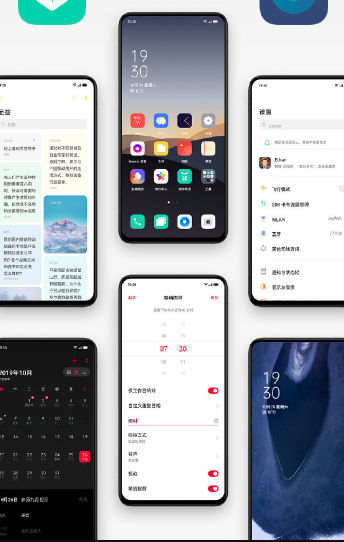 Similar to OnePlus's Zen Mode, ColorOS 7 has a new Focus Mode to help users have a social life by keeping the phone away. ColorOS 7 automatically enables the driving mode if it connects to the car Bluetooth, and also pushes sleep mode reminders at night and enables DND. There's a new special Flashback split-screen feature that should make it easy to switch between two apps quickly. The Flashback space offers a short snippet of what's happening in the other app.
ColorOS 7 optimises the portrait beauty function and adds a new polar night mode. There's also a new Soloop video editor that lets users add music and subtitles to edit videos and quickly share them. The feature scans for usable clips and automatically generates short videos. It brings a new password manager that is powered by Google and camera-centric features like refined camera UI, Portrait Mode 2.0, Night Mode, and super stabilisation. 7 brings the cross-brand file transfer that Xiaomi, Realme, Vivo and OPPO were working on for a while.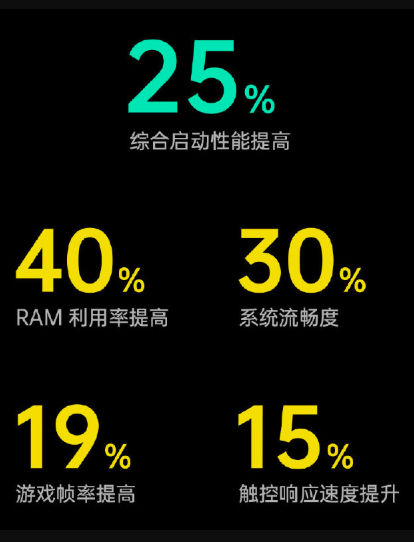 ColorOS Lastly, ColorOS 7 also improves app startup speeds by 25 percent, system fluency and RAM utilisation are improved by 30 percent and 40 percent, respectively. OPPO's Hyperboost is also enhanced – it increases the average frame rate of games by 19 percent and the touch response by 15 percent. OPPO announced that there are more than 300 million ColorOS users worldwide.
ColorOS 7 rollout schedule
OPPO Reno, Reno 10x Zoom Edition and Reno Ace smartphones will get the update by 25th November and Reno 2 in December. Reno 2Z, Find X, Find X Lamborghini Edition, OPPO R17, R17 Pro, and K5 will get ColorOS 7 update in Q1 2020. The OPPO R15, R15 Dream Mirror Edition, K3, A9 and A9x, A11 and A11x are scheduled to be updated in Q2 2020. Realme X will get ColorOS 7 update in February, Realme Q in March, and Realme X2 and X2 Pro in April.