"The OPPO Enco Free comes with 13.4 dynamic drivers, Bluetooth 5.0 and 31mAh battery in each earbud. While the Enco Free
OPPO Enco Free and Enco W31 true wireless earbuds have been launched in India alongside the Reno 3 Pro. The former comes with a 13.4mm dynamic driver, Bluetooth 5.0 connectivity, and touch controls that let users adjust volume, change tracks, take calls and more with just one finger. The OPPO Enco W31 is a more affordable variant of the Enco Free earbuds. These come with two audio modes: a balanced mode that evens out audio across the frequency range and a bass mode that enhances low frequencies.
OPPO Enco Free and Enco 31 price, specifications
The OPPO Enco Free wireless earbuds feature Binaural Simultaneous Bluetooth transmission that is capable of delivering sound to the left and right ears simultaneously. These connect to smartphones via Bluetooth 5.0 and have an instant connect feature. The AI uplink noise cancellation for calls and the company claims the system-wide optimisations can eliminate any delay or lag during music playback. The earbuds pack 31mAh battery and are said to last up to five hours on a single charge. The 410mAh carry case will offer an additional 20 hours of music playback or three hours of talk time.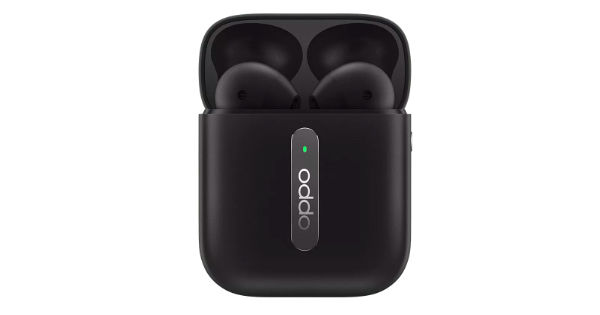 The OPPO Enco true wireless earbuds have a 13.4mm dynamic driver and a driver sensitivity of 120db. It charges via USB Type-C port and the earbuds are IPX4 water-resistant. The OPPO Enco Free true wireless earbuds are priced at Rs 7,990 and will be available from March 6th.
On the other hand, the OPPO Enco W31 is also equipped with binaural low-latency Bluetooth transmission and in-ear design. They are water and dust resistance and come with dual composite polyurethanes (TPU) and graphene diaphragms that are designed to improve frequency responses. The headphones also contain anti-wind noise chambers, two internal high-sensitivity microphones on each side, and an environmental noise cancellation algorithm that is designed to block out noise during calls. The Enco W31 is priced at 4,499 and will be available in White, Pink and Black colours. Unfortunately, the brand has not share the exact availability date for the Enco W31 yet.