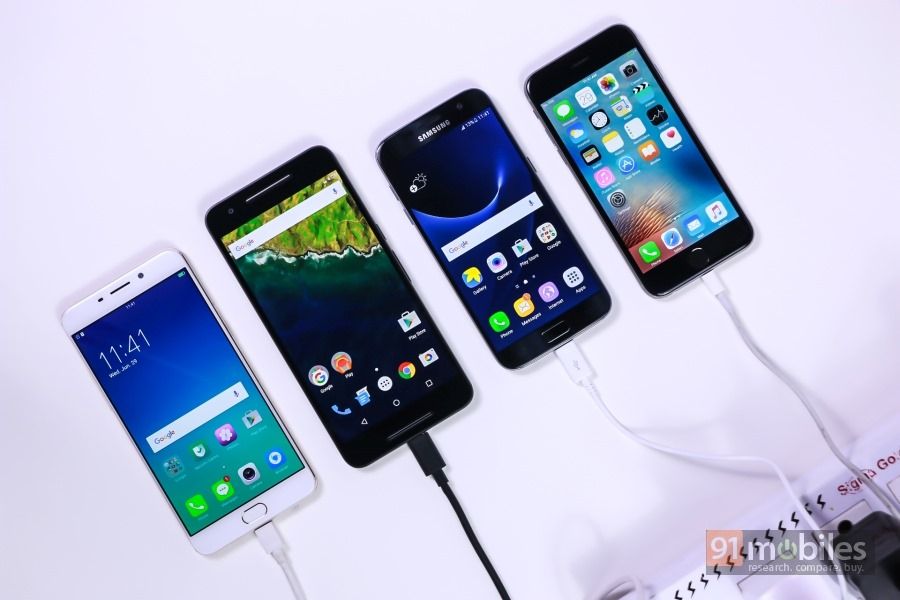 "We tested how fast the OPPO F1 Plus can be charged, and compared the results with premium smartphones"
In the digital age, the basic necessities of life… which were listed as food, clothing and a roof over one's head at one time, have long given way to staying connected 24×7. And that mainly involves two things – battery life and internet connectivity. The latter depends on your cellular and broadband service provider, but battery life depends on the device you choose. How long the battery on your smartphone can last, and how fast it can be juiced up are the two aspects you should be focussing on then, when deciding upon your next daily driver. Fast charging, or quick charging, as it's called, is an interesting addition in smartphones these days, and chipset manufacturers like Qualcomm, and manufacturers like OPPO have different takes on it. Battery life could vary depending upon one's specific usage patterns, which not only differ between individuals but also depend upon changing day-to-day requirements of a user. Fast charging therefore, assumes greater importance, especially considering our fast-paced lifestyles these days. The ability to juice up your smartphone in a jiffy just adds to the convenience and ensures your device spends more time with you than tethered to a socket.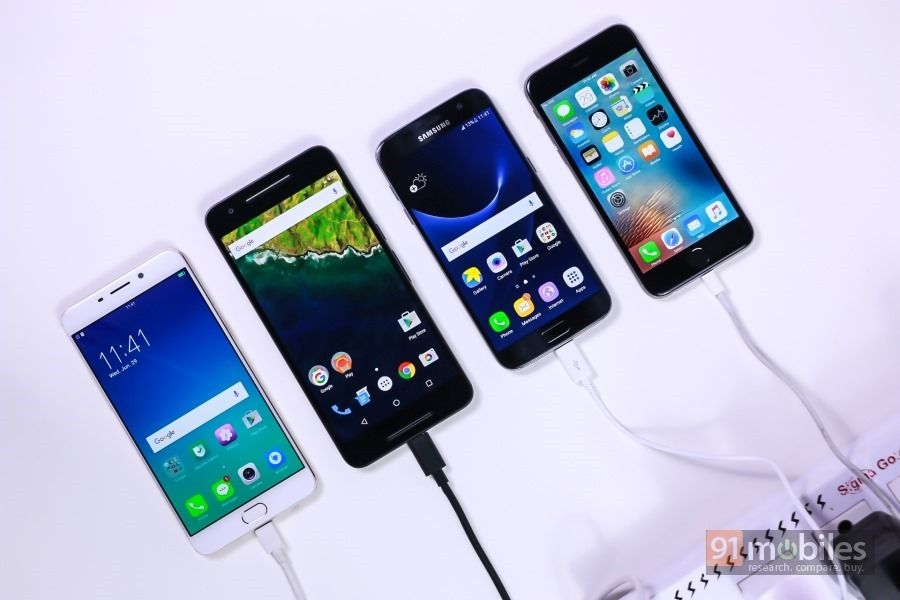 Notably, OPPO announced a huge innovation in this field with its Super VOOC technology at MWC this year… and the demo we saw amazed us by charging a 2,500mAh battery in just about 15 minutes flat. There's still some time before we see this tech in commercially available devices, but OPPO's existing VOOC technology is also quite commendable. Not only does it claim to charge the phone super fast, it's also said to come with five layers of protection built in. We decided to put its speed claims to the test by pitting the VOOC-equipped OPPO F1 Plus against three premium contenders – the Apple iPhone 6s, the Google Nexus 6P and the Samsung Galaxy S7. All three are powerful options in their own right, but for now, our focus is just to see how fast they can be juiced up and get ready in time for the user to go about his or her business.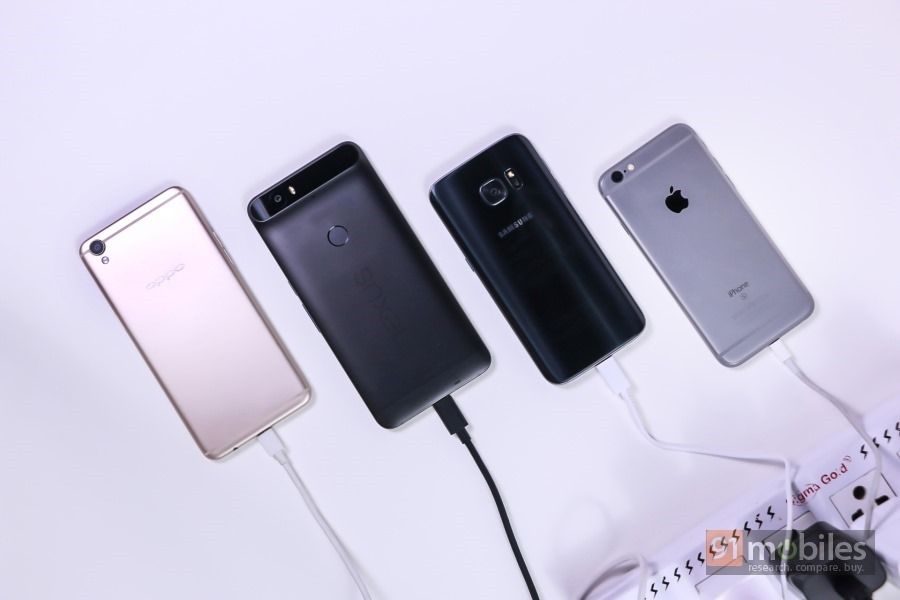 The test was simple – we set out to check the battery levels in each of these four phones after 45 minutes of charging time. We loaded battery monitoring apps – Battery Log on the three Android phones, and Battery Logger + on the iPhone, drained tanks in the four devices to zero, and hooked them up to their respective, supplied wall chargers and cables for 45 minutes. As soon as the phones reached a state where they could be switched on, we did so, just so the battery apps could log the readings.
And the results did manage to surprise us. The Apple iPhone 6s' battery went from zero to 53 percent in just about 45 minutes (see screenshot on the left), the Google Nexus 6P got charged up to 65 percent in the same period of time (middle), while the Samsung Galaxy S7's battery also acquired 65 percent charge (right). These timings and charge levels were also manually verified using a stopwatch.
The battery on the OPPO F1 Plus, equipped with VOOC tech, zoomed to a whopping 92 percent… all in 45 minutes (see screenshots above), again, double checked via the battery logging app as well as manually using a stopwatch.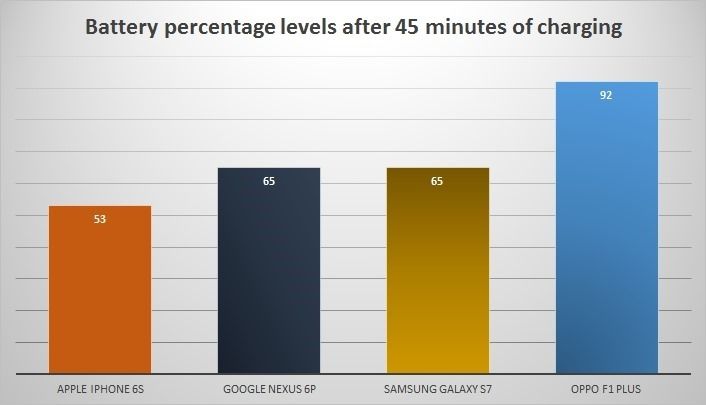 This is a massive difference, and means that owners of the F1 Plus (and other OPPO phones that utilise VOOC) have a significant advantage over others. Even if they remember to hook up their phones to the chargers a few minutes before heading out, they can quickly tank up the devices and move on… which is a big advantage in the current scheme of things.
Needless to say, we were left quite impressed with the OPPO F1 Plus and the VOOC tech it's equipped with. With Super VOOC on the horizon next, we can't wait for OPPO to up the ante in a big way.