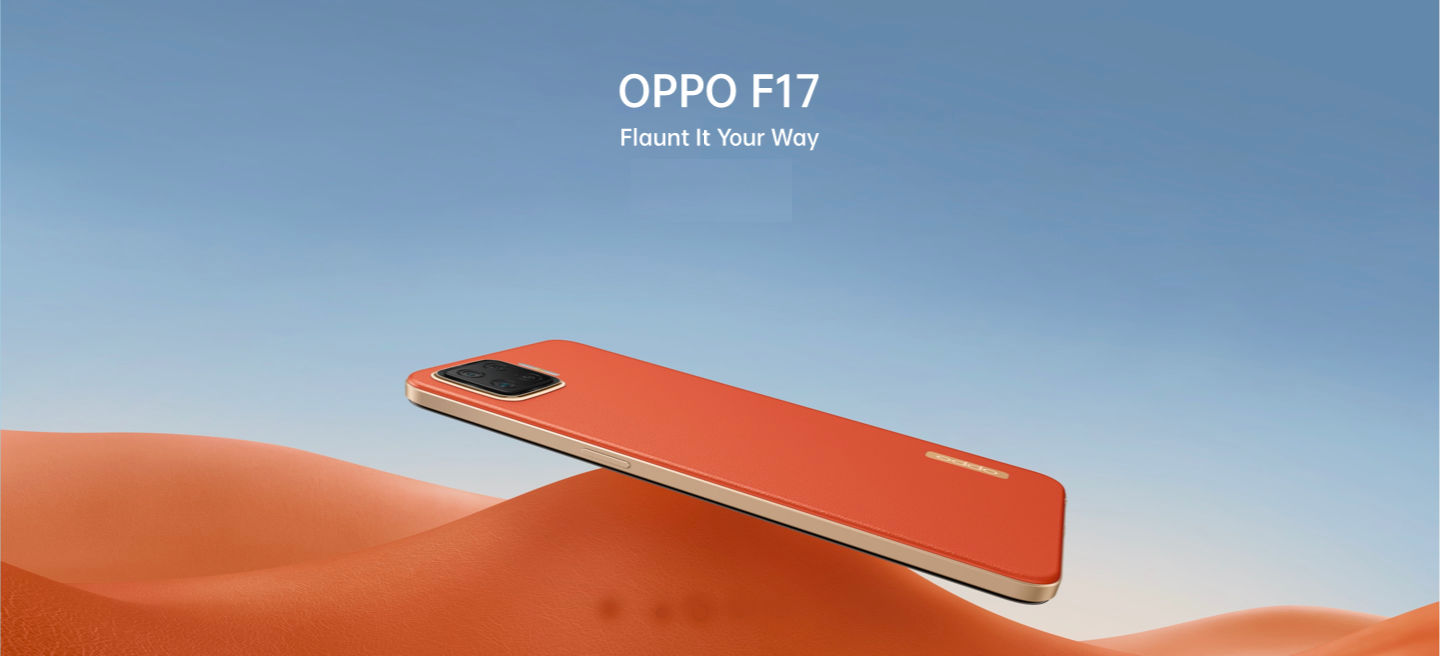 With just couple of years since its debut, the F series by OPPO has managed to grab the attention of the masses with its outstanding features. From its sleek look to its powerful cameras and fast charging solutions, the series has been a hit, especially amongst millennials. With OPPO's newest offerings, the F series is on its way to redefine the smartphone landscape.
The F17 is the newest and most exciting addition to OPPO's trendsetting F series. Launched alongside the F17 Pro, it brings a premium experience to consumers at an attractive price point. The F17 is a beast with a Super AMOLED Display, 30W VOOC 4.0 charging technology and leather-feel back surface. And that's not all, the F17 boasts unmatched camera capabilities. Its elaborate list of specs coupled with a unique leather-feel casing makes the OPPO F17 a showstopper. Let's deep-dive into the OPPO F17's spectacular features which makes it a must-buy.
Experience a leather-feel texture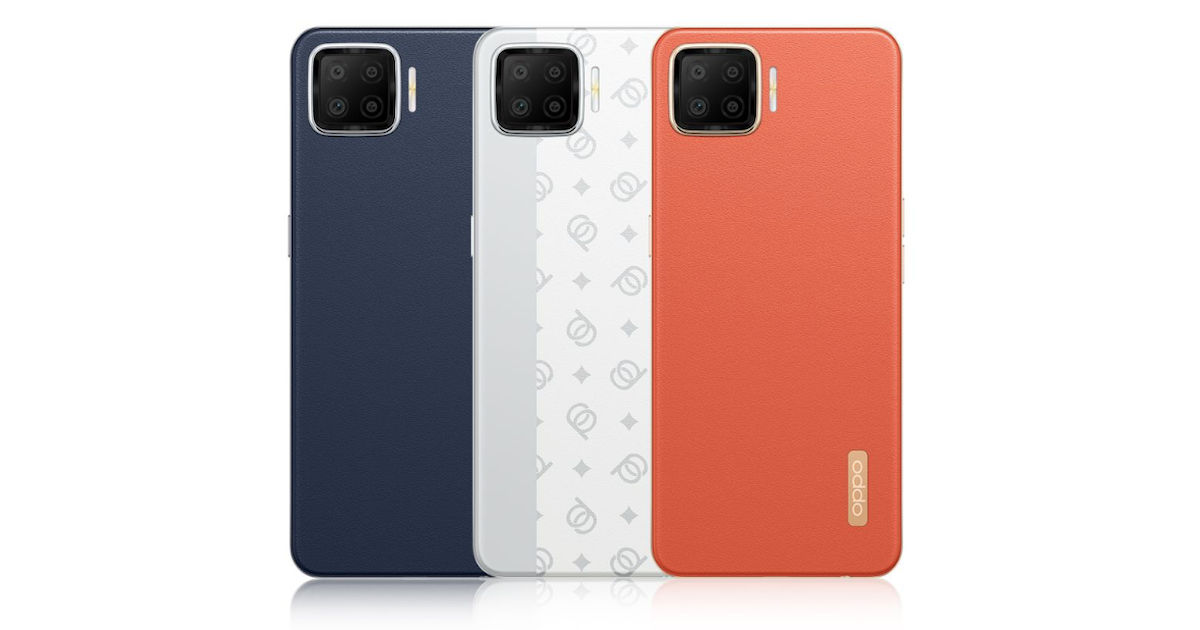 Beating industry standards, the new OPPO F17 sports a sleek design with a thinness of 7.45mm and an ultra-lightweight profile of 163 grams. Created from lazer-carving technology, it has 1.67mm ultra-thin bezels for the ultimate appearance. Despite its sleek dimensions, the smartphone is ergonomically sound with easy one hand grip.
The leather pattern colour on the F17 has a material finish with a leather-feel texture. This pattern, paired with a matte finish, offers the perfect protection against any scratches or fingerprint smudges. The OPPO F17 has been designed to stand out in the crowd. Complimenting its design are the exciting color variants that are in store. The F17 comes in three colors- Dynamic Orange, Navy Blue and Classic Silver. The Classic Silver is further designed to stand out in the crowd. It uses a laser engraved OPPO monogram. The result is a smartphone that you'll fall in love with.
Runs all day long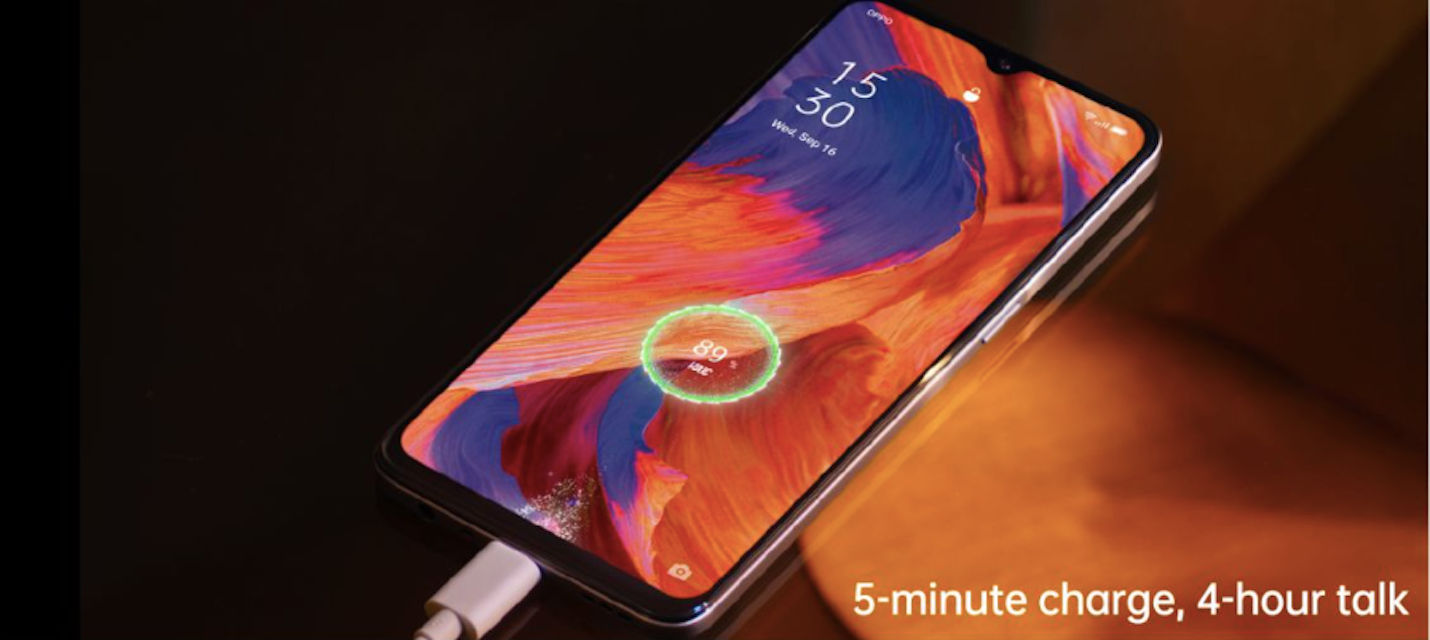 All of us want a smartphone that can sail through the day without dying out. From scrolling through social media to playing Call of Duty or simply attending work calls, we want to do it all at any time we want. Low battery life can ruin this experience for you. Featuring a 4015mAh battery, the OPPO F17 comes with the revolutionary 30W VOOC Flash Charge 4.0 capabilities.
With the help of this industry-leading technology, you can charge 27 percent of the battery within 10 minutes and 50 percent battery in just 20 minutes. Not only that. All you need is 30 minutes to get the battery charged from 0 to 72 percent while getting it fully charged takes 56 minutes. A quick charge boost is essential when you're on the go. The OPPO F17 gives you 4 hours of talk time with just 5 minutes of charge. That's the power of VOOC 4.0 Flash Charge!
The charging technology on the OPPO F17 does not compromise on its safety. The smartphone comes equipped with several hardware and software charging safety protection features. OPPO has also managed to pack in 5 independent thermistors that automatically cut off charging in case the heating exceeds the safety range.
VOOC Flash Charge 4.0 on the OPPO F17 also comes with a couple of features for unmatched convenience. You get Super Power Saving Mode that gives you up to 17 hours of standby with battery as low as 5 percent. The smartphone also features the Super Nighttime Standby mode, which intelligently learns your sleeping habits and ensures that only 2 percent of battery is consumed in the average 8-hour sleeping period.
Best display ever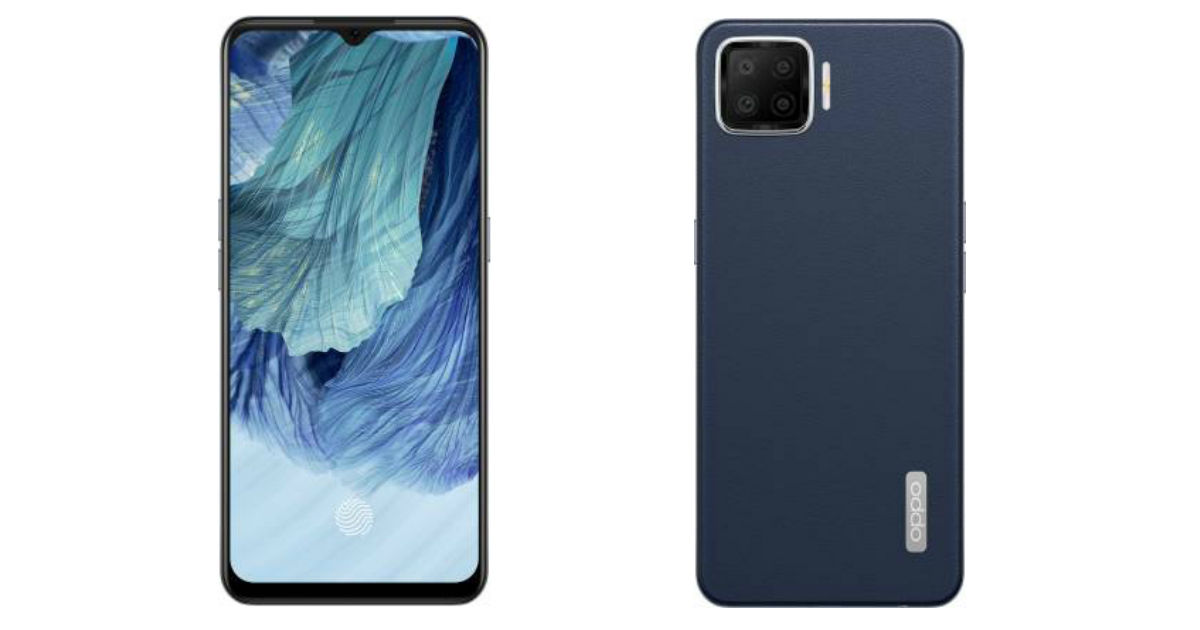 The F17 is a true trendsetter. OPPO has ensured the best-in-class quality in every feature possible. The F17's well-designed display comes as no surprise then. The smartphone features a stunning 6.44-inch Super AMOLED Waterdrop display with an impressive screen to body ratio of 90.7 percent. The edge-to-edge screen comes with bezels (created from laser carving technology) measuring just 1.67 mm. With a display like this, OPPO wants users to have an immersive experience whenever they are using the smartphone.
The F17 also puts your eye comfort first. It protects the user's eye depending on the lighting environment. Thanks to Moonlight Screen on the OPPO F17, it automatically sets the screen' lowest brightness setting of 2 nits between 9 PM and 7AM at night, and 10 nits for rest of the time. This prevents your eyes from getting strained.
Spectacular camera capabilities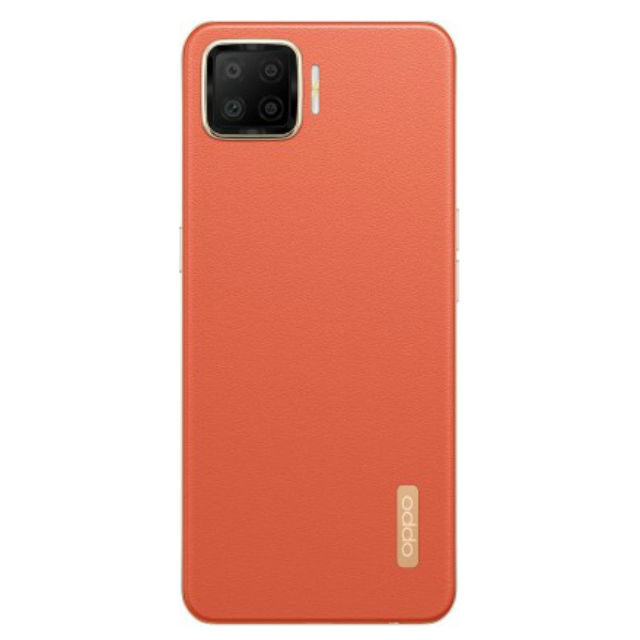 To top it all off, the OPPO F17 comes equipped with an AI ultra-wide quad camera setup, which includes a 16MP main camera, 119-degree wide-angle 8MP sensor, 2MP monochrome sensor, and a 2MP retro camera.
The 16MP main camera comes equipped with the AI Dazzle Mode. Its deep learning algorithms beautifies the portraits based on the brightness of the surrounding environment. The unique AI Beautification 2.0 on the 16MP front camera allow you to click brighter and clearer photos by automatically removing blemishes. You also get the Front Night Mode that ensures clearer selfies with richer details even in dim environment.
OPPO has made sure that you get the best-in-class video recording with F17's Steady Video Mode that uses EIS (Electronic Image Stabilization) to bring you the most clear and stable videos in dynamic scenes.
In-display fingerprint unlock
The Super AMOLED display of the OPPO F17 also features a new-gen in-display fingerprint scanner that provides the most advanced security features. This new-age technology offers much more than what side or back fingerprint sensors bring to the table. It can accurately recognize between real human skin and fake fingerprint.
The ultimate showstopper

The all-rounder OPPO F17 packs in a powerhouse of features. The trailblazer of 2020 is priced at Rs 17,990 for the 6GB + 128GB model and Rs 19,990 for the 8GB + 128GB variant. It will be available for sale in India from September 21 across all leading online and offline channels. Get ready for s smartphone experience like no other!