Amaze everyone with the sleekest smartphone of 2020, the OPPO F17 Pro.
With its commitment to provide users with the best-in-class features, OPPO has proven itself to be a flagbearer of technological innovation. The brand's constant focus on camera prowess, design and charging solutions have ensured that it remains at the top. The brand has, time and again, redefined the premium smartphone experience by investing in research and development (R&D).
Ever since the OPPO F1, the first smartphone in the F series, came out it 2016, it has been a millennial favorite. The F series has been a trailblazer for the brand, introducing some of the industry-firsts in the market. Be it the first selfie camera or the first motorised pop-up camera, the brand offers intuitive features and great specification.
It's no surprise then that the company's latest smartphone — the OPPO F17 Pro — is already setting the market on fire and becoming the most-talked about smartphone of the year! Let's take a look at the top features of the OPPO F17 Pro which makes it the trendsetter of 2020.
Spectacular design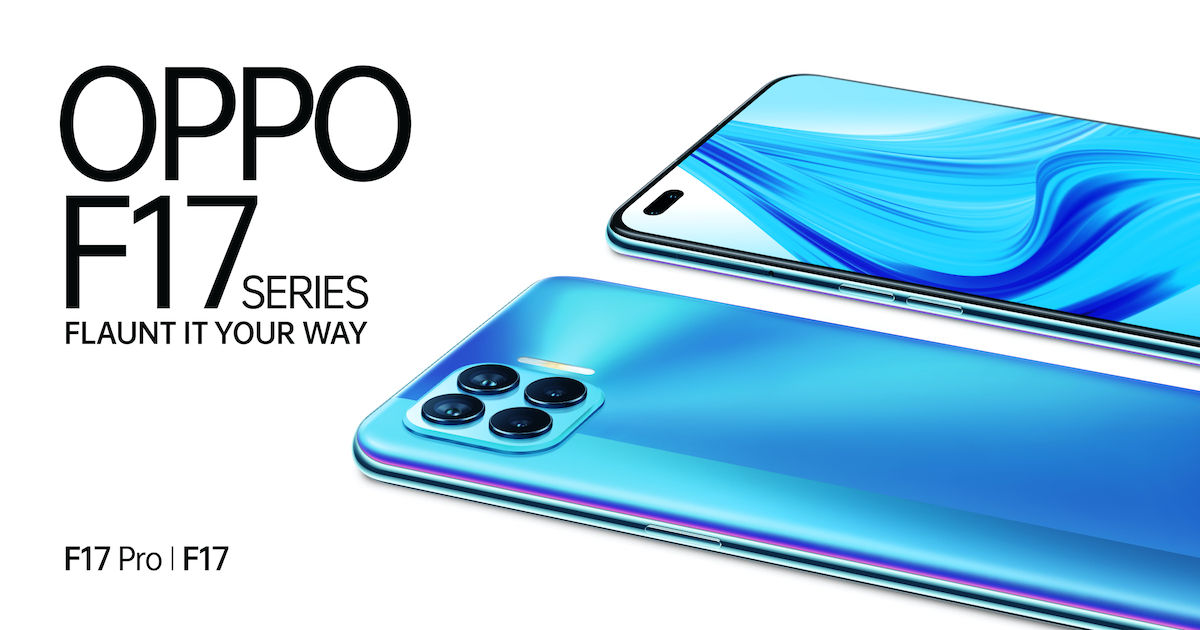 The design of the OPPO F17 Pro is one of its biggest highlights. Touted the sleekest smartphone of 2020, it measures just 7.48mm in thickness and weighs a meagre 164grams. With a clear focus on R&D to enhance design specifications. OPPO has used the revolutionary '220-degree rounded edge design' technique, which allows you to get a comfortable grip on the smartphone even with its sleek design. Thanks to the design technique, the smartphone has no sharp edges.
Further complimenting its sleek design is the 6.43-inch Full HD+, Super AMOLED display with a large 90.7 percent screen-to-body ratio. The smartphone also sports mini dual punch-hole cameras. The bigger screen means a more immersive experience when you are watching a movie or playing games. Every millimeter of the F17 Pro's screen has been notched up to offer you a high-resolution display.
With the F17 Pro, OPPO is bringing the one-of-its-kind Shiny Matte design to the smartphone's back panel. This allows the smartphone to shine bright without you having to worry about fingerprints or smudges. A fingerprint-proof finish on a premium smartphone definitely wins our vote for the top smartphone trend in 2020.
Cameras for every occasion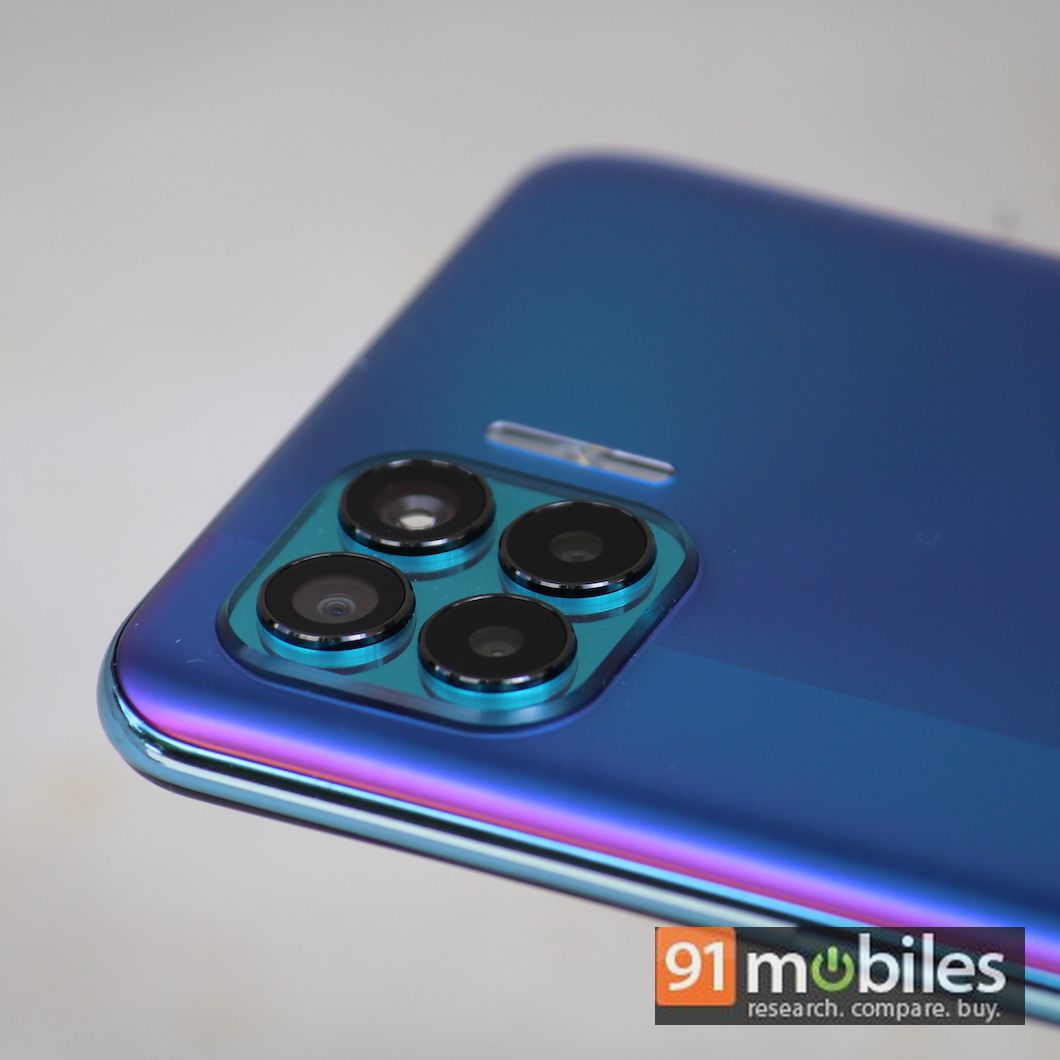 Moving to its camera prowess, the OPPO F17 Pro has amazed everyone with its power-packed combination of 6 AI portrait cameras meant to capture every scene and every lighting condition brilliantly. You get a quad-camera setup comes in a 2×2 array, with a 48-megapixel camera, an 8-megapixel ultra-wide-angle camera, a 2-megapixel portrait camera, and a 2-megapixel monochrome camera. You can click the most stunning portrait and ultra-wide-angle shots. The front camera setup includes a 16-megapixel primary sensor and a 2-megapixel depth sensor. Along with a bokeh lens, your portrait selfies will be infused with life-like clarity and sharpness.
The F17 Pro comes with a wide range of specifications that ensures that you have an enhanced photography experience. The AI Portrait Color helps you to fade the background to keep the focus on the subject. The resulting image is a work of art. The AI Super Night Portrait makes sure that each photo you click comes out brighter, clearer and better even if you have taken it in a low light condition. Complimenting this feature is the AI Night Flare Bokeh that will transform your nighttime photos into a masterpiece.
The smartphone also features the AI Super Clear Portrait mode to turn around your quick selfies into Instagram-worthy shots. It uses the AI facial reconstruction technology to fill in the gaps in case of a blurry click. The Dual Lens Bokeh gives you the desired Bokeh effect even with multiple people in the image. With the AI Beautification 2.0, the F17 Pro is customised for Indian beauty preferences. This feature preserves the natural skin tones in photos.
Fast charging battery that lasts all day long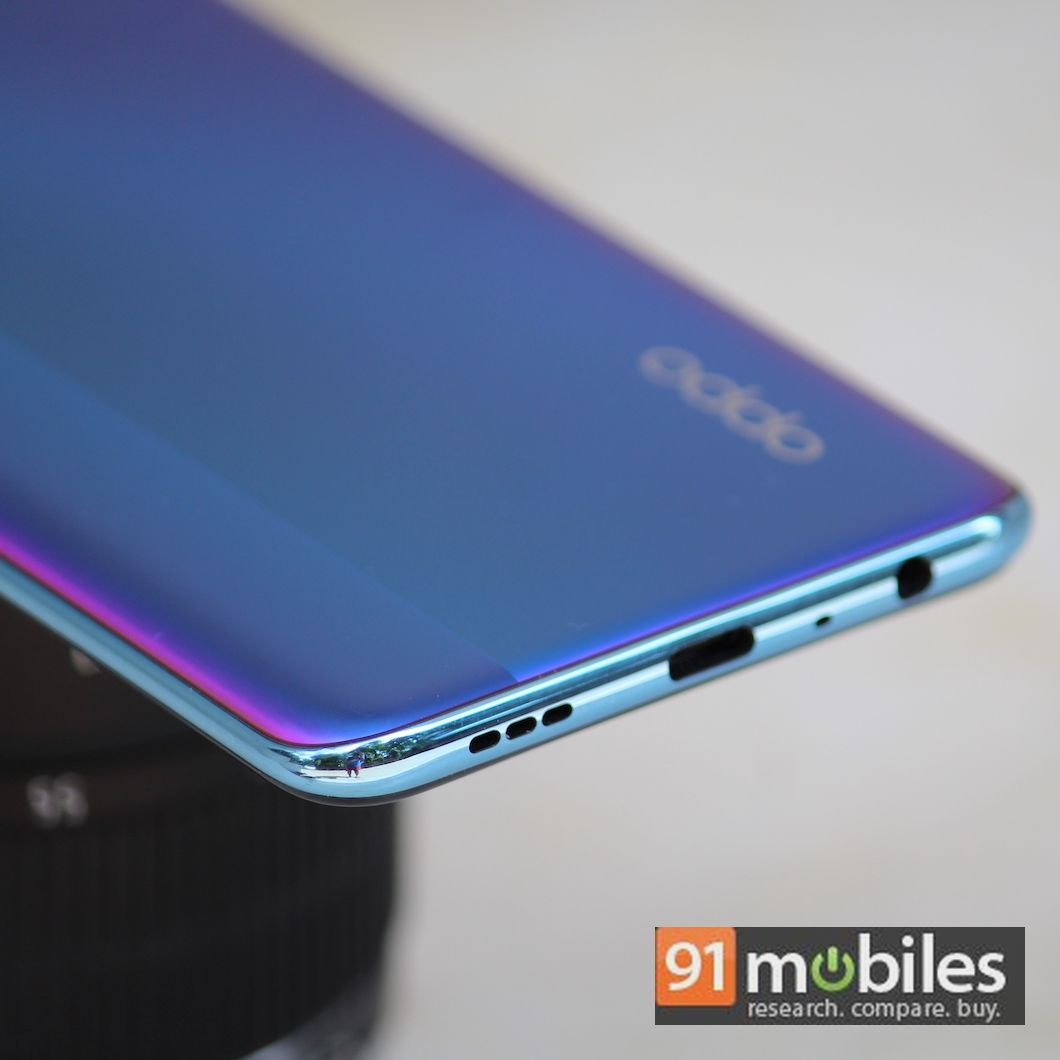 To make sure the smartphone doesn't run out of juice while you indulge in gaming, AI photography, or social media browsing, the OPPO F17 Pro is backed by a massive 4,000mAh battery that comes with OPPO's proprietary super-fast 30W VOOC charging capabilities. This tech allows the battery to charge from 0 to 100 percent in 53 minutes flat! In fact, OPPO also promises a quick boost with the bundled charger — you get 4 hours of talktime with just 5 minutes of charge!
OPPO has ensured that the huge 4,000mAh battery does not lose charge too fast by coupling it with the TÜV Rheinland Safe Fast-Charge System technology. How does this work? Consider, for example, you are using the OPPO F17 Pro for intense multitasking, video streaming, or gaming. The Safe Fast-Charge System ensures that you enjoy a seamless and uninterrupted smartphone experience without looking for your charger for an extended period of time.
The AI Night Charging feature provides further battery optimisation. The F17 Pro is designed to complete 100% charging at an AI determined morning wake time. You never have to worry about ill-effects of overnight charging on your smartphone battery.
Never-seen-before performance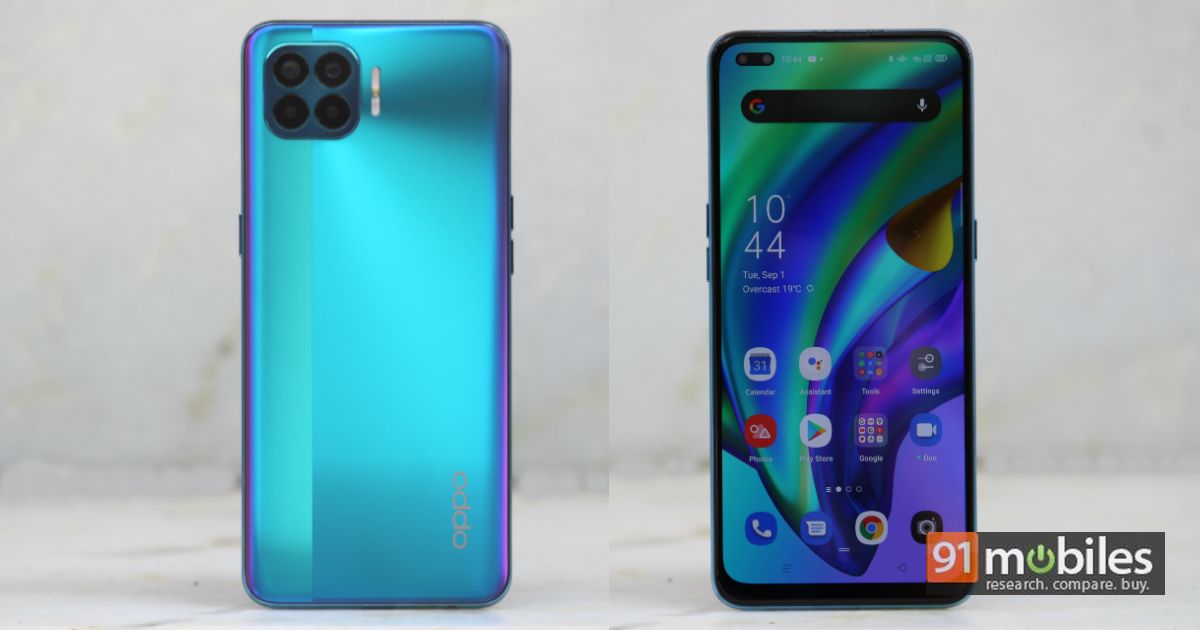 The MediaTek Helio P95 processor powering the OPPO F17 Pro also plays a crucial role in enhancing your smartphone experience. The OPPO F17 Pro is a beast thanks to the Helio P95 chipset, which promises superior gaming and multitasking experiences. That is thanks to the enhanced APU 2.0 AI processing unit that intelligently handles your processing requirements, helping you safeguard crucial battery life. Whether you want to play a heavy game or run multiple apps, OPPO F17 Pro will never falter or lag.
The MediaTek HyperEngine Gaming Technology provides intelligent networking, rapid touchscreens and vivid visuals. This ensures that even heavy-loading games work seamlessly. The P95 processor also plays a crucial role in enhancing your photography with features such as AI-camera actions, depth processing enhancements for portrait pictures, and scene segmentation.
Latest software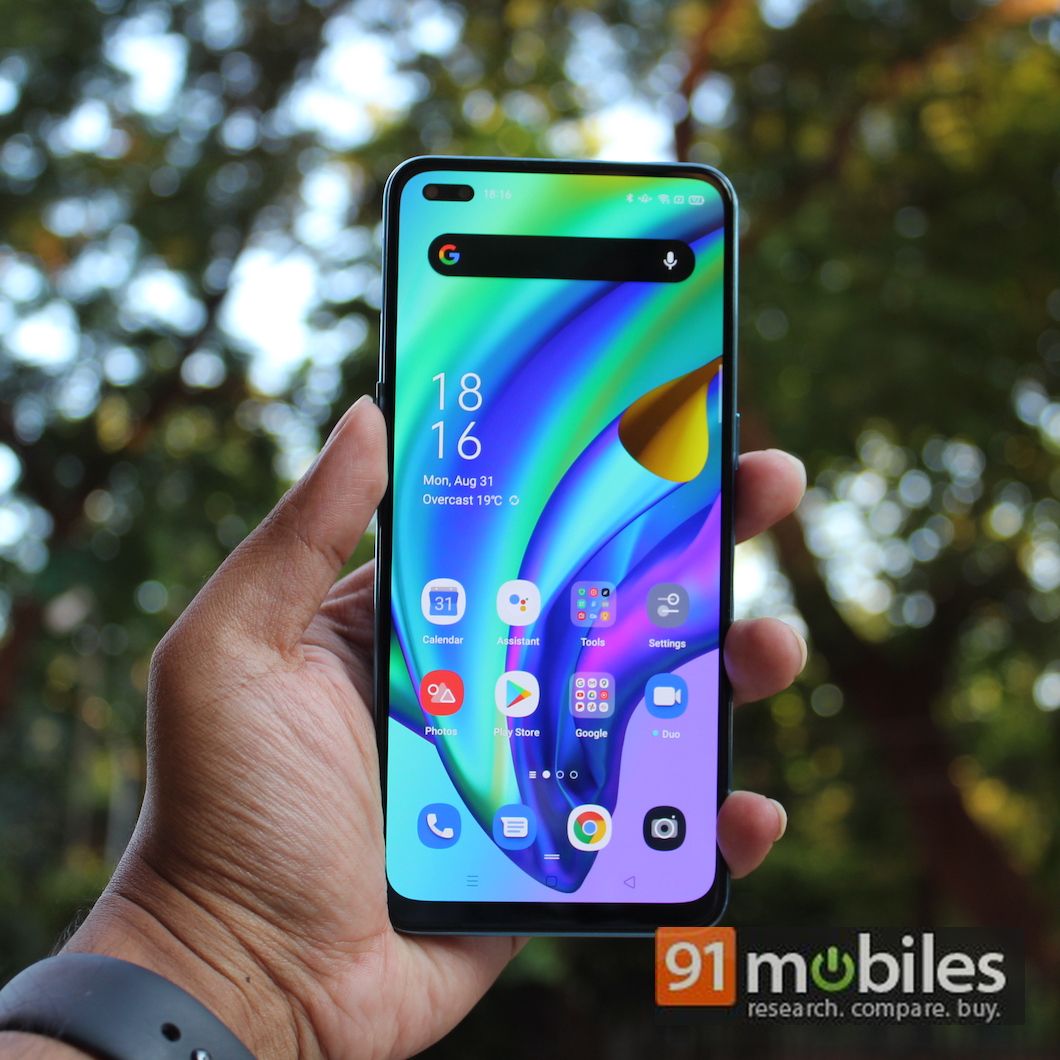 Design, camera, battery, and performance are not the only areas in which the OPPO F17 Pro shines. It is a powerhouse when it comes to software experience too. The smartphone runs the latest ColorOS 7.2 based on Android 10, which promises a smooth UI, an anti-lagging algorithm, and the latest security updates.
Among the many enhancements that you get with ColorOS 7,2, one that stands out is the Infinite Edge design. This offers more lightweight icons, a livelier style, simpler interactions, and more comfortable visual effects.
Air Gesture
The software also comes with support for air gestures, which are a convenient way to answer calls and browse through apps when your hands are busy. You can use hand gestures to perform these actions on the OPPO F17 Pro, even when you are 25cm to 50cm away. Now that's magical!
The smartphone you have been waiting for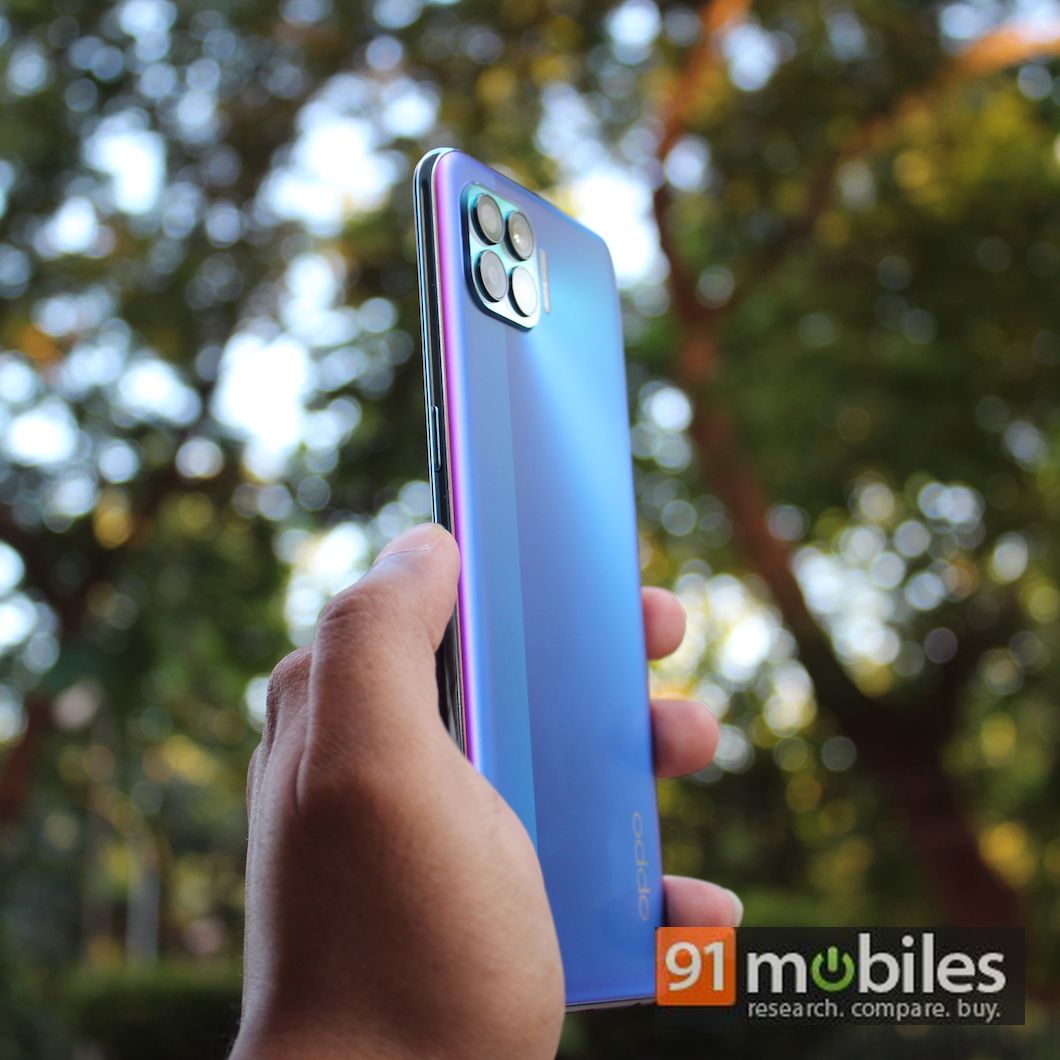 With all of these powerful features and an attractive price tag on offer, the OPPO F17 Pro becomes a great deal in the premium smartphone segment. The smartphone has been launched in India at a price of Rs 22,990 for the 8GB + 128GB storage variant and will go on sale on Flipkart starting September 7th (up for pre-orders right now). If you are looking to buy the trendsetting smartphone of 2020, the OPPO F17 Pro should be your no-brainer choice. Get your hands on it as soon as possible!